Uniquely Canadian Day Tour Experience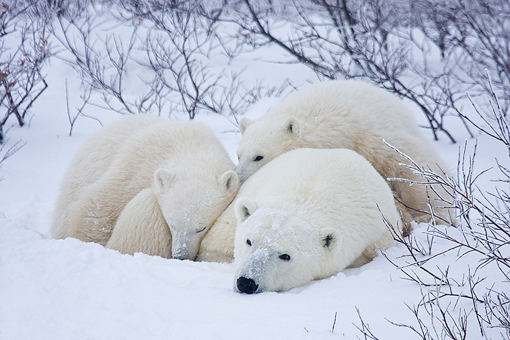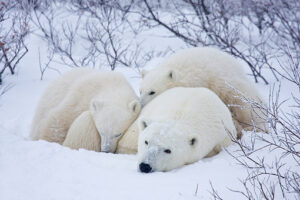 An Autumn Tundra Buggy Day Tour is the best and safest way to view the majestic polar bear in its natural environment.  Tundra Buggy Day Tours include expert interpretation in the Churchill Wildlife Management Area about the wildlife and the magnificent ecosystems surrounding the subarctic environment of Churchill. You will have the opportunity to explore the open tundra while your driver discusses the effects of tides, currents and ice formation on the polar bears. Our interpretive Tundra Buggy Drivers are experienced tour leaders and passionate adventurers who are skilled at positioning the Tundra Buggy for optimal photography opportunities and wildlife viewing. Wildlife you spot may include polar bears, arctic hare, arctic and red fox, gyrfalcon, ptarmigan and much more.
Travel: 08th November 2020 Depart Calgary 6:00 a.m.  //  Return Calgary 9:30 p.m.
1 EXCLUSIVE DEPARTURE DATE – ONLY 52 SEATS AVAILABLE
Dash 8 Aircraft Charter – 3 hours both directions – Comfortable Leather Seating Configuration 2 x 2 (best for Social Distancing) – Masks will be required for both flights.  No meal served, best to bring your own snacks for the flights.  Water will be provided on the flights, but again, you are recommended to bring your own water. Also recommend you bring a pillow for the flight as most people sleep in both directions.  Maximum on the aircraft is 52 people, flight crew and one flight attendant.
C$1,880 per person
Package Includes:
Return flights from Calgary to Churchill Manitoba
Transfers in Churchill
Guaranteed Window Seat for everyone on the Tundra Buggies
Touring for 5 to 6 hours around Churchill in Tundra Buggies
Lunch
Comfortable Lounge at Calgary Airport
Free Parking at the Hangar in Calgary
This tour departs from a hangar at Calgary Airport, therefore we will not be touching the terminal building at all at Calgary Airport.
WHAT TO BRING:
COVID SAFETY PROTOCOL

·       Warm Coats for winter conditions

·       Winter gloves / mitts

·       Toque/ear warmers

·       Warm and comfortable shoes

·       Snacks for the flights

·       Water bottle

·       Cameras

·       Pillow for the flights

·       Face covering (masks)

·       Social Distancing wherever possible

·       No meals served on the flights

·       2 x 2 Seat flight configuration

·       All passengers must agree in advance to:-

·       Wearing masks on flights and on the Tundra Buggies at all times

·       Hand sanitization

·       Temperature check prior to departure from Calgary

·       Tundra Buggies only being booked at 50% Capacity to ensure social distancing
---
Booking Terms & Conditions:-
Non refundable once booked and paid for in full.  Recommend you purchase cancellation insurance that covers Cancellation for Any Reason.    Cost of such a policy will vary depending on your age…..however, you can allow between C$150 and C$220 per person for this optional policy. There are conditions associated with this policy, please ask your agent at Downunder Travel Ltd. for full details.  This tour will go ahead once we reach a minimum of 35 confirmed and paid passengers.  If we do not reach this minimum number, we will cancel and fully refund any payments.  We reserve the right to amend the aircraft charter as necessary, ie, if we end up with more than 52 passengers we may change to a 737 aircraft.  Our absolute maximum is 80 passengers.  All Passengers must agree in advance to our Covid Safety measures such as wearing masks on the aircrafts and on the tundra buggies at all times; socially distancing wherever possible in the airport gate etc; complying to temperature test before departing Calgary on the morning of departure; signing a declaration of wellness before boarding the flight in Calgary on the morning of departure. Flights and Touring can vary due to extreme weather.  There is no guarantee of seeing the polar bears or how many would be seen, however, it is extremely difficult to miss at this time of year as it is prime polar bear viewing time. There are no refunds available for unsatisfied tours.  Downunder Travel Ltd.  is the agent / broker in this package offering, therefor, is not responsible directly for any negligence causing injury or any other actions provided by our partner charter airline nor our partner touring company.     Name changes are permitted free of charge up until 48hours prior to departure by email / written advice to Downunder Travel Ltd.  We reserve the right to deny boarding to any passenger which in our opinion, presents a safety concern for anyone else on board the tour or flights.