UPDATE: Here are the Destinations that will be Welcoming International Travellers Again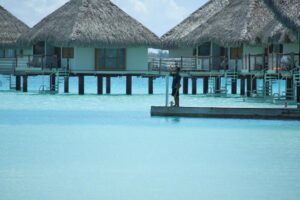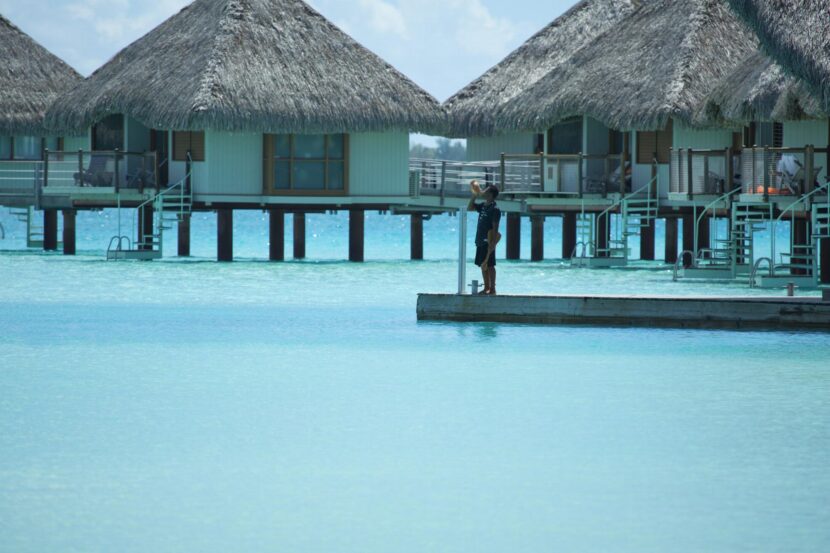 While it's still recommended by many global governments not to travel internationally for non-essential purposes, many of the destinations we specialize in are starting to ease some of these border restrictions in an attempt to welcome international travellers back – some have opened as early as mid-July! Keep in mind, all countries require negative Covid tests so we encourage you to speak to your Downunder Travel agent for all entry requirements upon booking the destination of your choice.
We are excited to be able to travel again in the near future, however, there could still be delays within the first year of travel due to enhanced cleaning protocols in place, which include frequent use of medical-grade cleaning materials for guest rooms, airports, public spaces and vehicles.  As well, there have been updated guest contact measures and payment solutions to adhere to social distancing protocols. Best to always check with your travel advisor on the safety and health measures implemented by your visiting destination, airline, hotel and tour operator(s). Note: travellers flying into Canada as of 21 November 2020 are required to submit mandatory travel info via the ArriveCan app.
If you're wondering when you will be able to travel again, here's an update on each of the destinations we sell:
French Polynesia
The Islands of Tahiti and French Polynesia had re-opened the country's borders to international tourism as of 15 July 2020. Unfortunately, due to the active circulation of the Covid-19 virus linked the appearance of "variants" and the risk of very rapid contamination, the possibilities of travel from or to mainland France and overseas territories will be strictly limited as of February 3, 2021. 
Central America
We're expanding!  We are now selling travel to Central America in addition to the South Pacific, Asia and Africa.  Here are the countries that have opened up to international travellers:
Costa Rica began welcoming international visitors 15 September 2020!
Belize began welcoming international visitors on 01 October 2020!
Panama began welcoming international visitors on 12 October 2020!
Africa
Out of our Africa vacations, here are the countries that have begun accepting international visitors:
Kenya began welcoming international visitors on 01 August 2020!
Rwanda began welcoming international visitors on 01 August 2020!
South Africa began welcoming international visitors on 13 November 2020!
Zimbabwe began welcoming international visitors on 08 November 2020!
Other Pacific Islands like The Cook Islands, Fiji and Samoa are still closed to Canadian travellers.
The 15 islands that make up the Cook Islands are, and always have been, a COVID-19 FREE ZONE!  A number of restrictions within the country have been lifted as of 27 April 2020.  The Prime Minister of the Cook Islands announced that from 19 June the Cook Islands borders will be open for entry by New Zealand flights only.
The Fijian Government is currently working on a plan to welcome international travel again and they're preparing for the official launch of careFIJI–a mobile application that will speed up contact tracing and, eventually, allow for the secure re-opening of the country's borders.
New Zealand and Australia are currently closed to Canadian travellers.
A travel ban is still in place preventing all non-Australian citizens or non-residents from entering Australia.  If you do travel to Australia for essential purposes, you are required to quarantine for 14 days at a government-appointed hotel.  Note: If Brisbane is your first point of entry into Australia, you would pay for your own 14-day hotel accommodations.
There is still a remaining border control for travellers entering New Zealand, including health screening and testing for all arrivals, as well as a mandatory 14-day managed quarantine.  Travel ban is still in effect for international travellers wishing to visit New Zealand.
Note: the above information is subject to change at any time.  We plan to update this post once more information becomes available on the opening of any of the destinations we sell.
We hope everyone is keeping well and safe and we look forward to helping you plan epic travels once again – you can still contact us for 2021 pricing or to have one of our Destination Experts put together a vacation itinerary for you.