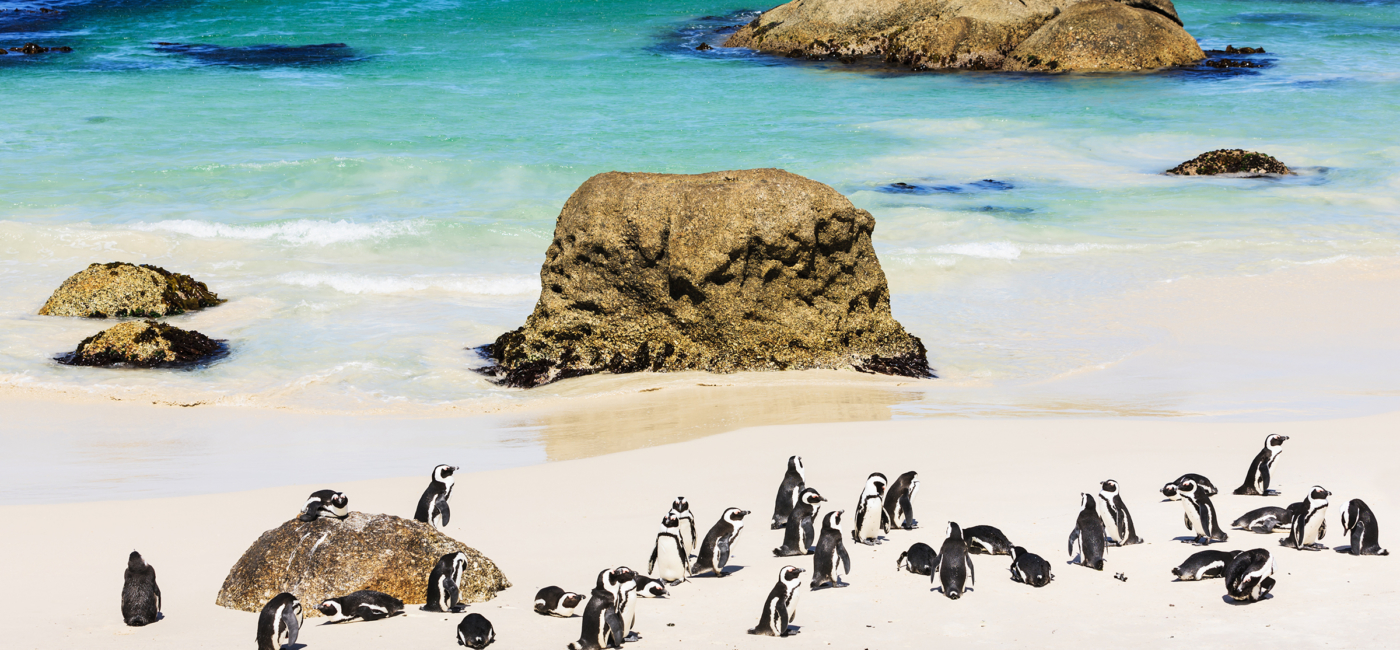 Penguins at Stoney Point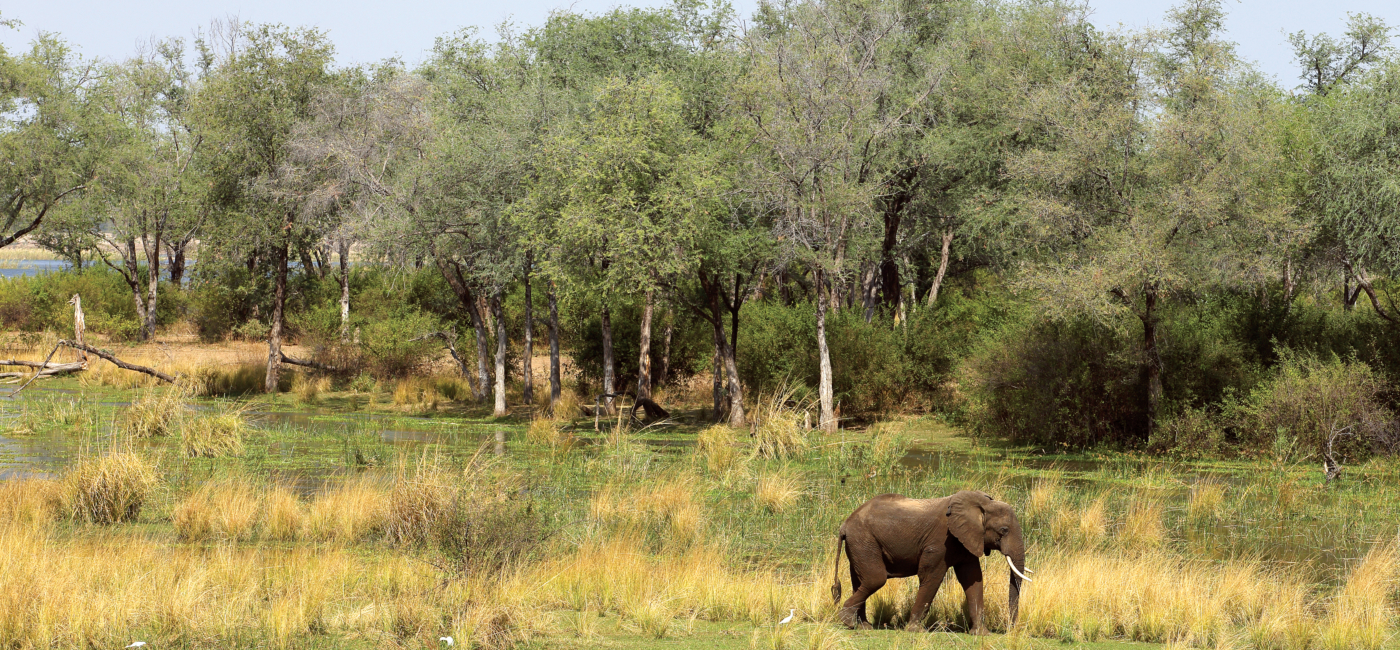 South Africa Safari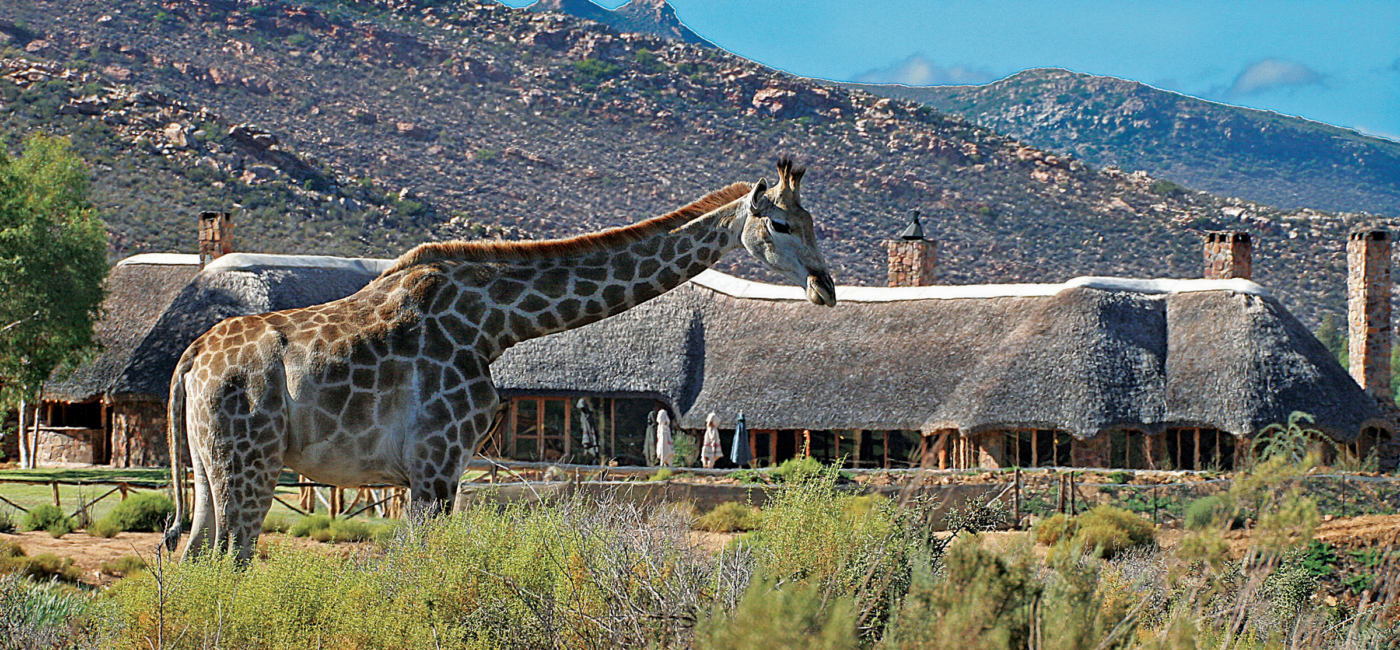 South Africa Safari


Port Elizabeth
South Africa
-------------------

Guided Tour

-------------------
15 Day Adventure
Spectacular South Africa
The Spectacular South
15 Day Guided Tour - Spectacular South Africa
This is an incredible 15-day South African small-group guided tour – offering breathtaking sceneries, wildlife, and history – starts from the winery-filled Cape Town and ends in a region with a unique and captivating bird species, Mpumalanga. This is what Bucket List dreams are made of!
Low Season
per person, based on double occupancy
2019 Departures
10 Jul
7 Aug
2020 Departures
15 Jan
12 Feb
11 Mar
15 Apr
9 Sep
7 Oct
4 Nov
9 Dec
High Season
per person, based on double occupancy
2019 Departures
11 Sep
09 Oct
06 Nov
11 Dec
2020 Departures
13 May
10 Jun
8 Jul
5 Aug
Get Ready for a Trip of a Lifetime
Details of Your Downunder Travel Adventure
Included in your Adventure
Excluded in your Adventure
South Africa
Mpumalanga
Hoedspruit
Swaziland
Zululand
Durban
Port Elizabeth
Knysna
Oudtshoorn
Hermanus
Cape Town
Tsitsikamma
The Spectacular South
Itinerary
15-Day Guided Tour of South Africa
On arrival in Cape Town you are met by your representative and assisted to your transfer. The remainder of the day is at leisure (unescorted).
After breakfast you meet your tour guide and fellow travellers and set out to the picturesque Winelands, where century old vineyards are surrounded by awe inspiring mountain scenery.
Meals included: Breakfast
This morning your group will ascend one of the New Seven Wonders of Nature – majestic Table Mountain (weather permitting), for unrivalled views of Cape Town. Thereafter your group will drive along Millionaires Paradise to Camps Bay, heading towards the charming working harbour at Hout Bay.
Meals included: Breakfast
Day 4: CAPE TOWN - HERMANUS
A stunning coastal drive brings your group to the Harold Porter National Botanical Garden with its delicate coastal Fynbos. You'll also seek out the small breeding colony of African Penguins at Stoney Point. I
Meals included: Breakfast
Day 5: HERMANUS - OUDTSHOORN
In the morning, you'll get to explore the unique cliff paths of Hermanus and enjoy at the outstanding views of Walker Bay.
Meals included: Breakfast
Day 6: OUDTSHOORN - KNYSNA
Today your group will have the opportunity to marvel at the impressive Cango Caves, filled with wonderful stalactite and stalagmite formations. Thereafter enjoy a guided tour at an ostrich farm, which will give insight into why Oudtshoorn is known as the "feather capital of the world".
Meals included: Breakfast
This morning your group will cruise the vast Knysna Lagoon and visit the Featherbed Nature Reserve, where you will learn more about the fascinating history, fauna and flora of the area.
Meals included: Breakfast & Lunch
Day 8: KNYSNA - TSITSIKAMMA
Depart Knysna after breakfast and travel to Plettenberg Bay for an ocean safari (weather permitting).
Meals included: Breakfast
Day 9: TSITSIKAMMA – PORT ELIZABETH – DURBAN - UMHLANGA
Immerse in the splendour and tranquillity of the Tsitsikamma National Park and head to the Storms River Mouth for unrivalled views of the Indian Ocean (weather permitting). Continue your journey to Port Elizabeth airport for your onward flight to Durban. On arrival in Durban we will be met and transferred to our accommodation for the evening, on the tropical North Coast of KwaZulu-Natal.
Meals included: Breakfast
Day 10: DURBAN – ZULULAND
Head north to the tiny village of St Lucia, a World Heritage Site and one of South Africa's wilderness treasures. A cruise on the St Lucia Estuary (depending on favourable weather conditions) gets you wonderful photographic opportunities as we may encounter large pods of hippos, the occasional Nile crocodile and prolific birdlife. Continue to a private game reserve where you can experience the unique richness that this peaceful region has to offer.
Meals included: Breakfast & Dinner
Day 11: ZULULAND - SWAZILAND
This morning will be an early start with tea, coffee and rusks after which your group will set out on an early morning safari in search of the Big Five, enjoying the delightful scenery and excellent safari opportunity. After breakfast you'll head cross the border into the tiny Kingdom of Swaziland, a former British Protection Territory, now ruled by King MsWati III. Enjoy stunning views of the Royal Mdzimba Mountains.
Meals included: Breakfast
Day 12: SWAZILAND - MPUMALANGA
After breakfast your group will visit a chief's village to gain an insight into the fascinating traditional Swazi culture and the residents invite us to participate in the cultural practices.
Meals included: Breakfast & Dinner
Today you'll traverse the glorious Panorama route taking in the spectacular God's Window, Bourke's Luck Potholes and Three Rondavels at Blyde River Canyon. Your safari adventure continues at Kapama Private Game Reserve described as an African Eden. The reserve is a wilderness paradise.
Meals included: Breakfast & Dinner
The day starts with an early morning safari. While seeing big game is always exhilarating, there are many other smaller species that are also captivating, and birding enthusiasts will be delighted at the approximately 350 species of birds recorded on the reserve.
Meals included: Breakfast, Lunch & Dinner
Day 15: MPUMALANGA - HOEDSPRUIT
Enjoy a final early morning open vehicle safari. Upon check-out, you will be transferred to nearby Hoedspruit's Eastgate Airport for your onward flight to Johannesburg.
Meals included: Breakfast
Experience
The Difference

With

Downunder Travel
Create Your Dream Vacation
Speak directly with one our of adventure specialists today! At Downunder Travel you are not restricted to our ready-made packages.
We can customize and build a trip for you!
What you need to know
Information and Facts
South Africa: Facts & Information
Weather
South Africa's climate is mostly of a subtropical climate with two distinct seasons; a wet season, also known as the summer (between October to April), characterized by heavy rain falls and humidity and from May to September is the country's dry season where the weather includes cooler, drier conditions and very little rainfall.
Safety
Canadians can enjoy safe travels year-round in South Africa.  We recommend that all our travellers purchase travel insurance to cover theft, loss, cancellations/travel interruptions, accidents and non-pre-existing medical problems.
The (UV) sunrays can be very strong and can cause a burn, even on a cloudy day, and therefore it is important to bring, and regularly apply, sun block as well as wearing sunglasses and comfortable, long-sleeved clothing.  Stay hydrated and cool off in shaded areas as much as possible.
As well, make well-informed decisions, take necessary precautions as you would with travel anywhere else, have copies on-hand of your important documents (ie: passport, excursion confirmations, event tickets, etc.), while keeping them stored separately (and safely) from the originals.
Vaccinations
Some vaccines may be recommended, and should be up to date when travelling to South Africa.  These recommended vaccines include: Tetanus, Diphtheria, Hepatitis A & Hepatitis B, typhoid, yellow fever, measles, meningitis and the influenza shot among others.  It is best to seek advice from a medical professional prior to travel.  
Currency & Customs
The currency in South Africa is the South African Rand.  There are ATMs in major towns throughout the country and Visa and MasterCard is often widely accepted.
Your Canadian passport must be valid, or should not expire, for at least 6 months past the date of your return. Canadian passport holders do not need an entry visa to enter South Africa.
There are restrictions on the amounts of alcohol and tobacco products brought into the country.  Plants and animals, and products made from such, will be subject to restrictions and quarantine. All Food Products should be declared on arrival.
Electricity
The electrical current for South Africa is 230 volts; it is recommended for certain appliances such as hair dryers and straighteners to bring both a plug adapter and converter. For newer electronics such as tablets or smartphones, a plug adapter may only be needed as the voltage could automatically adjust (best to seek advice from an electronic or gadget specialist).
Language
The main spoken language in South Africa is English.  There are also a variety of indigenous languages spoken throughout the country.
Search and find your
next adventure