A Trans-Tasman Bubble is Coming!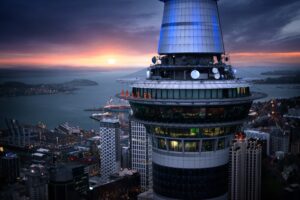 Great news for our Australian and New Zealand travellers – a Trans-Tasman Bubble has just been announced!  New Zealand Prime Minister, Jacinda Ardern, stated on 06 April 2021 that New Zealand will start allowing quarantine-free travel for travellers from Australia beginning 19 April 2021.  This is certainly a great start for the travel industry as borders begin to gradually re-open to rebuild economies in each country.
In the past, certain Australian states have permitted quarantine-free entry to Australia for New Zealanders travelling from New Zealand since October, but quarantine was still required for New Zealanders upon their return. We've already seen airfare seat sales for the latter part of April and into the next few months; be sure to connect with us for a quote and for the most current information on covid-19 airline health and safety procedures, as well as updated travel insurance policies.
This Bubble does not mean a return to travel will be the same – Ardern admits that there would still be random airport temperature checks and vacationers presenting cold or flu symptoms will not be permitted to travel.