Downunder Travel
Office Locations in Canada
We have offices in Calgary, Vancouver & Toronto. We are always happy to share our knowledge and travel experiences. If you have a question, give us a call!
The Downunder
Travel Team
Downunder Travel's team is filled with enthusiastic travellers looking to make your dream adventure a reality.
We'd like to hear from you!  We are excited to chat with you to make your dream vacation a reality.  All of our Destination Specialists have firsthand experiences, and are experts, in the following destinations: the South Pacific, Asia, India and Africa.
Angie, Destination Specialist
--Calgary -- I have worked in the travel industry for over four years, but being married to an Aussie affords me a fair amount of travelling to the beautiful country of Australia and surrounding regions!  I believe it is important for travellers to visit Australia and New Zealand, as well as the Pacific islands, because of the great people, the diverse landscapes and the incredibly laid back cultures... let\'s not forget about the flat white Australian coffee, the delicious wines as well as the stunning beaches! 
Jason, Destination Specialist
-- Calgary -- After moving to Canada from Perth, Australia, my first job in Calgary was at a Corporate Travel company. Corporate Travel was not fun for me, so I then founded Downunder Travel and haven't looked back since! Being an Australian, the South Pacific regions, as well as Asia and Africa are all areas that I have traveled to and as a result feel most comfortable selling. Helping travellers plan out the ultimate vacation experience never gets old for me and an excellence in customer service is an expectation all travellers have, which is something I aim to achieve every single day.
Minnie, Accountant
--Calgary -- I received my Bachelor of Arts as well as a Graduate Diploma, in Financial Management in Asia. I then immigrated to Moncton, where I returned to school and eventually earned a diploma of I.T. solutions from a community college and worked as a programmer for a year.  My career allowed me to dabble a bit in the tourism industry as I became a budget car rental reservation agent. Upon moving to Calgary in 2013 I worked as a Financial Service Representative at CIBC, which then led me to Downunder Travel!
Sawyer, Destination Specialist
-- Calgary -- I hit the ground running when I graduated with a B.A. honours program in Travel & Tourism back in 2011 and I haven't looked back since.  I especially enjoy self-drive vacations with touring options and excursions built-in along the way as this gives travellers a sense of freedom to explore on their own terms. Travellers appreciate the ability to see what they want on their journeys, alongside some "must see" experiences that I love to build in their travel proposals for that extra wow-factor!
Melissa, National Marketing Manager
-- Toronto -- It's quite serendipitous for me to work with an organization that specializes in travel to the South Pacific – I lived in Australia for eight months back in 2012 where I completed my master's degree. Ever since my teary-eyed departure I've always held a special place for Australia in my heart. I remember the quaint specialty cafes and ordering a 'flat white' coffee just before class, the fresh air of Bondi Beach where I took surfing lessons and treating myself to a world-famous Aussie meat pie after late-night essay writing.
Stephanie, Destination Specialist
-- Toronto -- I've worked in the travel industry for over 20 years specializing in the South Pacific regions, Asia and Africa.  One of the things I love most about the South Pacific is that I have the ability to have an entire beach all to myself!  The beaches of the South Pacific are so secluded that you'll never have to rush to 'reserve' a folding chair.  I also recommend taking a flight transfer instead of a boat transfer when visiting the islands as you'll get stunning aerial views and it doubles as a tour. Places I've visited also include South Africa.
Jane, Destination Specialist
-- Vancouver -- I first became acquainted with the South Pacific during a 4-month backpacking trip many years ago. I later spent six years living in New Zealand and have now made more than two dozen trips to Australia, New Zealand as well as French Polynesia, Fiji and the Cook Islands. This corner of the world holds special interest for me due to the fabulous variety of landscapes, the uncrowded and unspoiled rural areas, the vibrant cities, the amazing wildlife, and the coastal zones complete with reefs, islands, beaches and dramatic shorelines! Most recently, I've visited beautiful Costa Rica!
Danielle, Destination Specialist
-- Toronto -- I enjoy booking travellers to Australia or New Zealand as they'll get to experience vibrant and cultural cities, stunning landscapes that vary from region to region, while also being able to participate in indigenous experiences, sustainable travel, and many adventures! The South Pacific is a beach lover's paradise, a true hideaway where time stands still and the sunsets are divine! When travelling, I prefer private sightseeing tours as a way to connect with the locals as well as the destination.
Learn More
BLOG ARTICLES WRITTEN BY OUR DOWNUNDER TRAVEL TEAM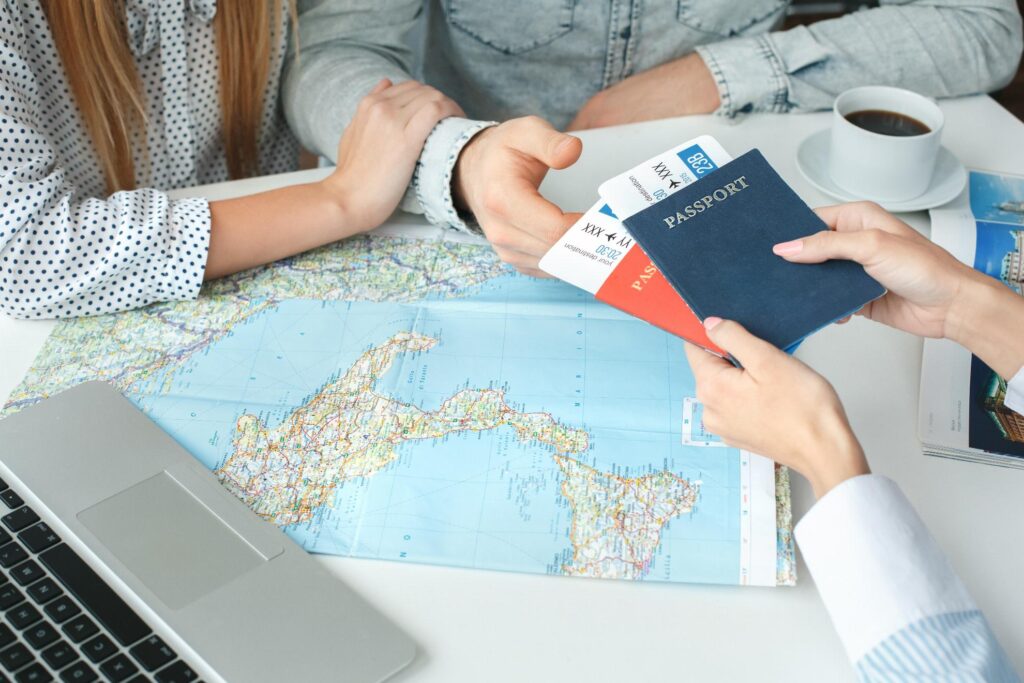 Is Your Passport Up to Date?  With restrictions now easing up, you may have heard that there will be lengthy wait times for passports due ...