A Pacific Island adventure awaits you. Are you the type of traveller who likes getting a great deal? Are you tired of the typical "all-inclusive" Caribbean stays with loud parties, mediocre food and cheap booze?
Inclusive resorts in the Pacific Islands were made for you
Downunder Travel can book you an inclusive vacation which will include everything from flights and accommodation to transportation and excursions. Some meals are also included or can be added on as a food-and-beverage package.
Foodie tours are great too, like visiting a winery that includes a fresh lunch, or partaking in an oyster farm tour where you can learn how to shuck oysters and enjoy samples later on. What are you waiting for?
What makes an all inclusive vacation in the Pacific Island special?
You choose the atmosphere, meander through markets to enjoy authentic local cuisine, and best of all don't pay for "all-inclusive" food and drink restricted to one location.
With many great locations to visit in the Pacific Islands, you can have an adventure suited to your style of travel. Whether you are a family, couple or flying solo, an inclusive vacation in the
Pacific Island has something for everyone.
Downunder Travel can customize your vacation to include multiple experiences or a calm relaxed getaway on a remote island. Be in charge of where and what you want to eat by eliminating the all-inclusive fees for drinks and meals you don't consume. If this sounds like your kind of vacation, the Pacific Islands are waiting.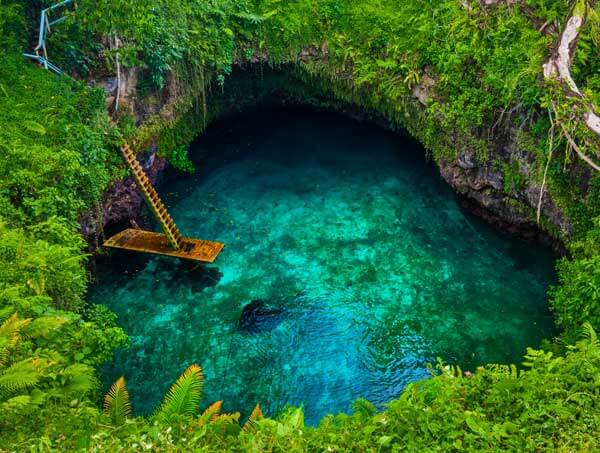 Samoa
Are you wanting to travel off the beaten path or rekindle your relationship? Samoa offers beautiful hidden waterways and secluded beaches ideal for private and romantic vacations. Enjoy stunning crystal waters, endless blue skies and warm friendly locals. Samoa is a safe destination filled with Pacific Island adventures.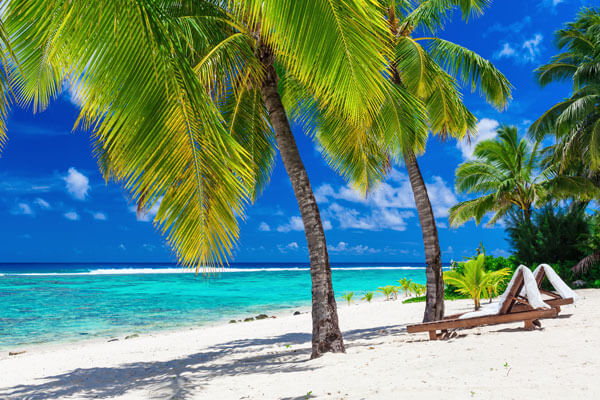 Cook Islands
The Cook Islands are a great spot for family vacations with calm shallow shores for you and your children to enjoy. The modern yet traditional Polynesian culture has a wonderful artisan food scene. Polynesians are devoted to horticulture and arboriculture that create the staples for the foods of the Cook Islands. This serene destination offers a laid-back atmosphere with modern amenities.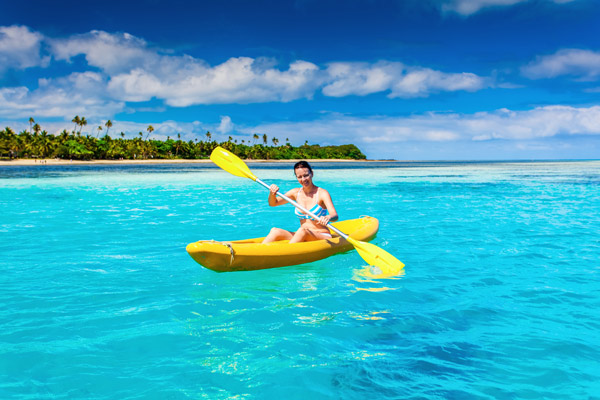 Fiji
If it is a true island getaway you seek, Fiji time welcomes you to explore its diverse marine life. Fiji's history is rich with many stories expressed through festivals, arts and food. Storytelling is strongly grounded in the culture on the island with its practice of talanoa, solving problems through sharing skills, ideas and experiences. When you set foot on Fijian sand, you will be transported away from your worries into a peaceful far away space.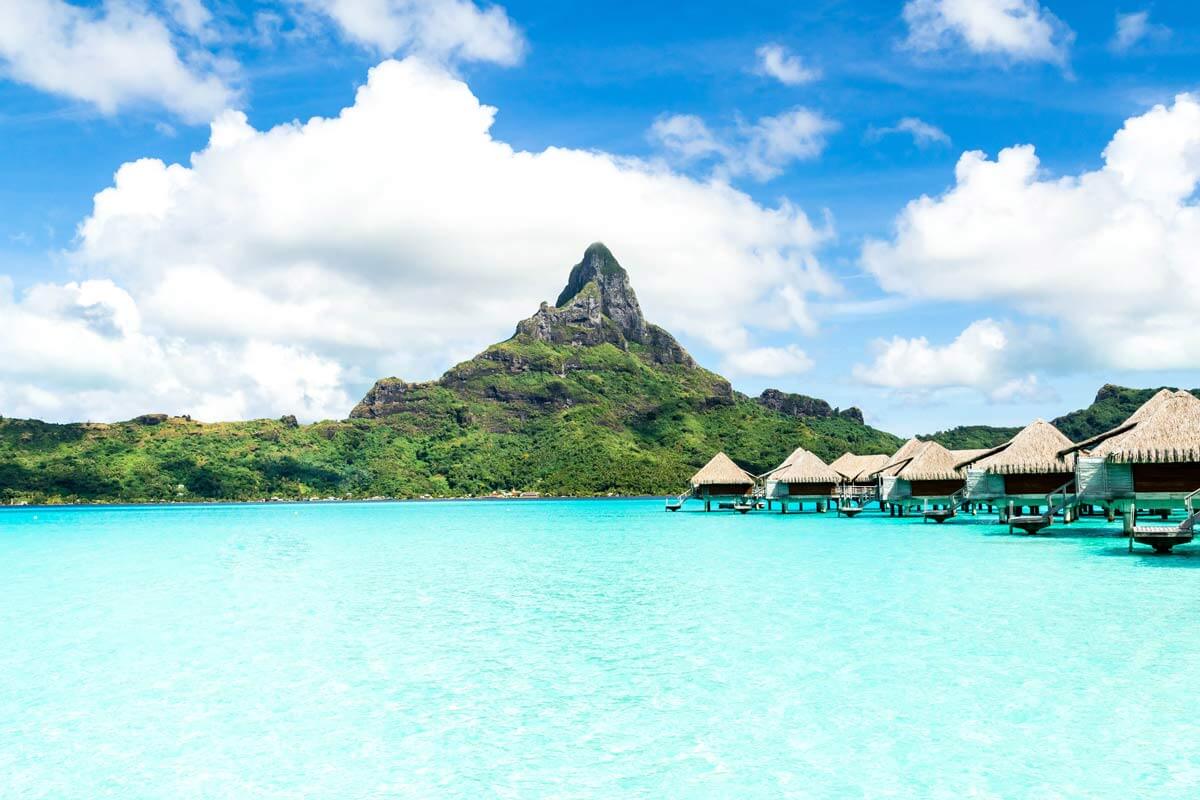 Tahiti/French Polynesia
Tahitian islands are full of adventure. You will be entertained with Tahitian traditional dances, venture to extinct volcanic mountains, black sand beaches, world-class snorkelling and interesting finds. Tahiti has a Catholic Church with the interior made entirely out of coral.
Did you know there are only thirteen letters in the Tahitian alphabet?
Bora Bora is actually pronounced Pora Pora because there is no B in the alphabet however continual mispronunciation has now made it known as Bora Bora. Tattoos date back centuries and are common among Tahitian people, with their designs representing family, tribes, wealth and rank.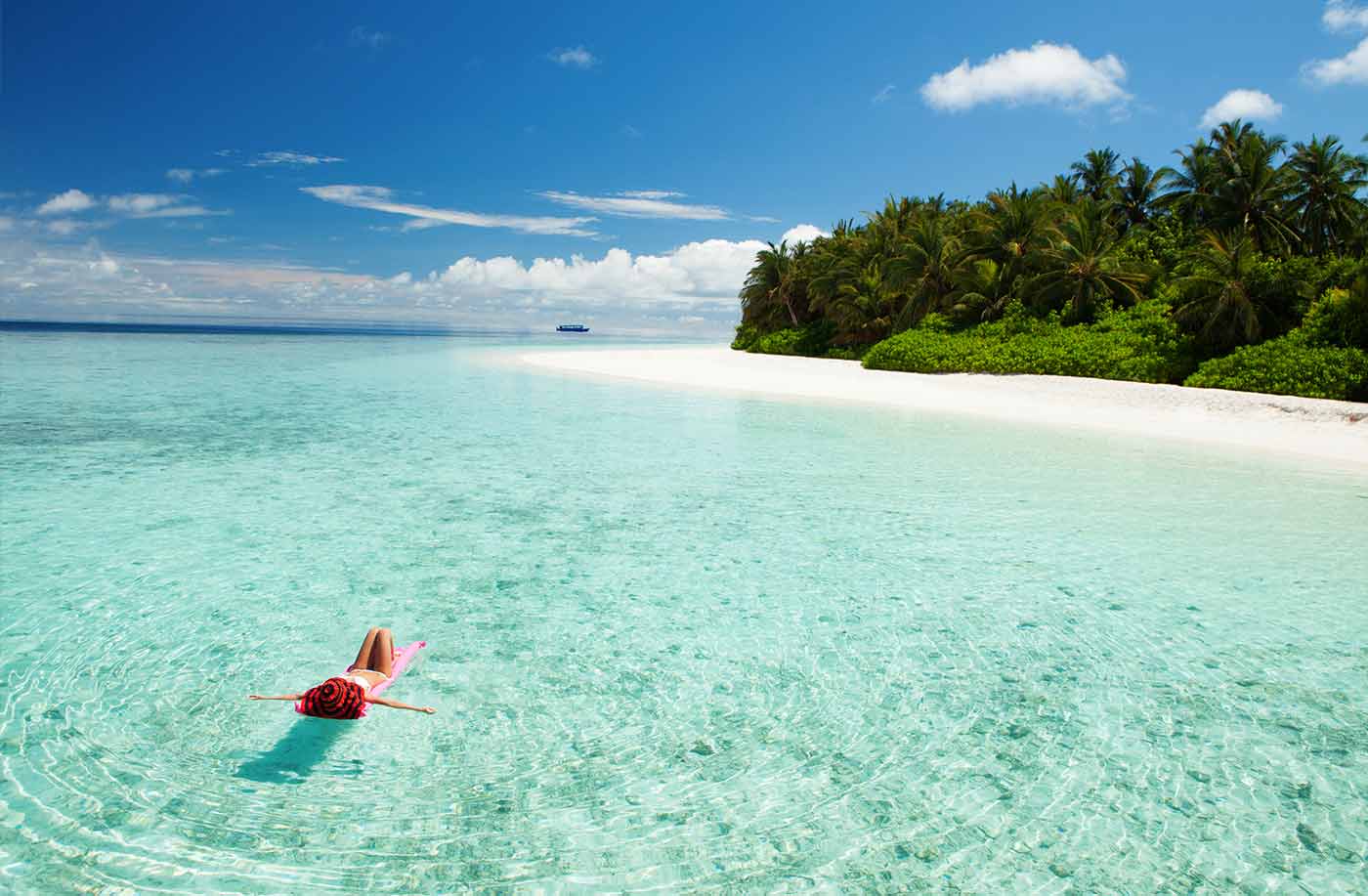 Tonga
Tonga is a royal experience. It is a Kingdom with a King, his Royal Family and Nobles. Inhabitants of the islands of Tonga dress conservatively and often swim fully clothed. Their culture is rooted deep in traditions allowing for quality time spent among family and friends. Most businesses close on Sundays and early during weekdays. Embrace the cultural feel of Tonga by spending time with your loved ones on your next beach inclusive vacation. Go ahead, take your children fishing, swimming and make sand castles together. You will feel like the King of your castle in no time.
Each island provides you with an exclusive experience, more refined than your typical all-inclusive stay. Downunder Travel can help design your one of a kind trip to paradise.
Written By: Lori (Destination Specialist)
– I love visiting the remote islands of the South Pacific. Everything about island life there speaks to me: the people are friendly and I can lounge on some of the world's secluded beaches for total privacy, where I never have to worry about reserving a beach chair.
Contact Downunder Travel today on how we can help you plan a seamless travel experience.