Lucky Bay, located in Esperance, Western Australia, has recently been awarded the title of World's Best Beach!
This recognition comes from a comprehensive global list compiled by the Daily Mail and a survey conducted by Banana Boat, an American sunscreen brand. The survey involved the participation of 750 influencers, journalists, and travel experts.
But not only that, three other Australian beaches have also been included in the top 50, making 2023 the perfect time to take a trip to Australia! In this article, we'll look at what makes these beaches stand out and how Downunder Travel can help create your dream vacation package to Australia.
A Trip to Lucky Bay in Australia
Lucky Bay's claim to fame lies in its breathtaking features. This beach in Western Australia is renowned for its unparalleled beauty – boasting pristine, snow-white sand and mesmerizing turquoise waters. Enjoy the crystal clear water, the soft white sand, and you might even have a sighting of the friendly kangaroos that leisurely roam along the shoreline.
Combining these elements has captivated visitors, making Lucky Bay an exceptional destination. This accolade sheds light on the beauty of this lesser-known Australian beach, bringing well-deserved attention to its natural wonder and attracting more visitors to tour the coastal treasures of Western Australia.
3 Other Australian Beaches to Visit on Your Tour to Australia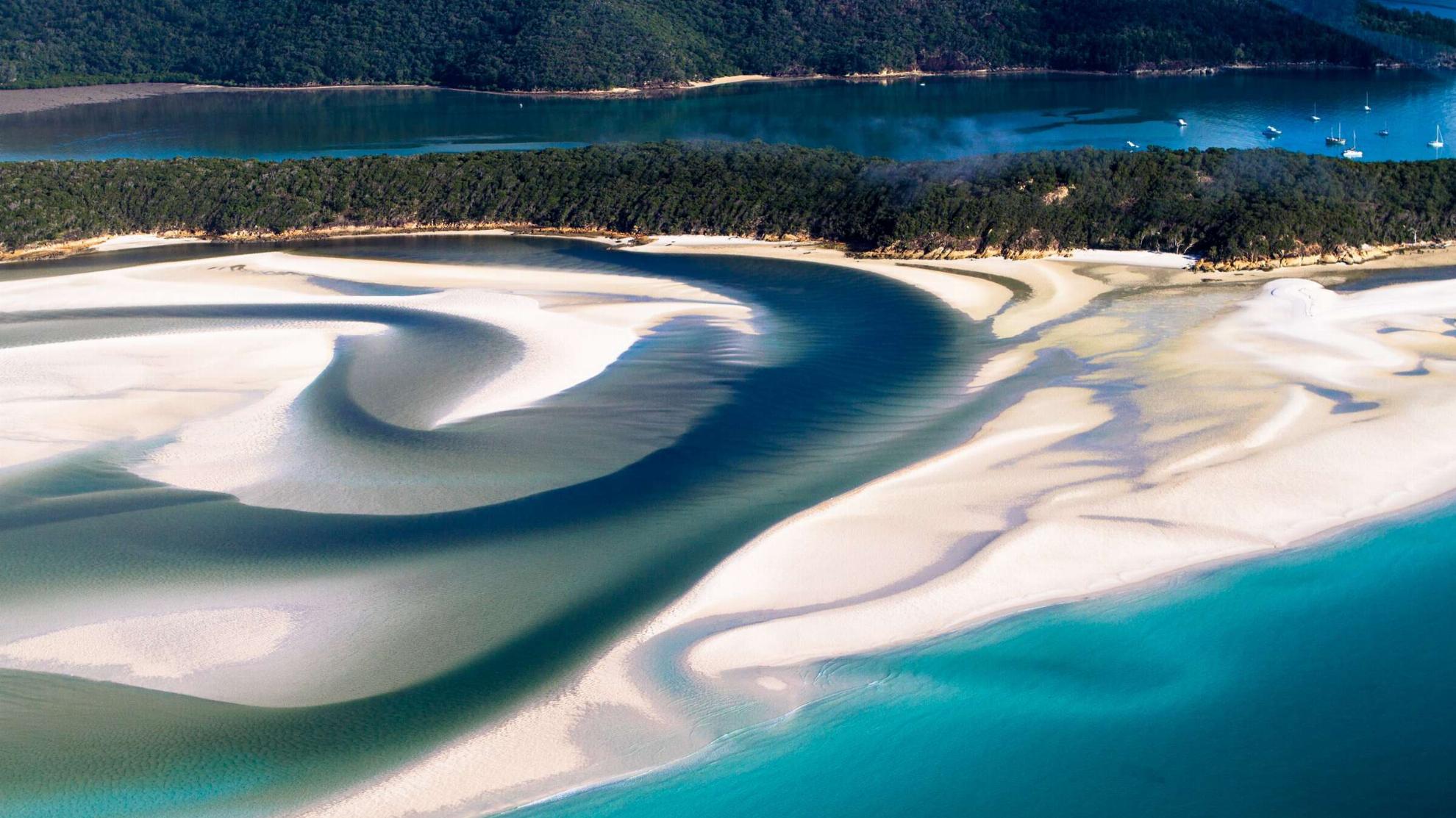 Lucky Bay is far from the only Aussie beach recognized in the Top 50. When planning the itinerary for your Australia vacation package, here are three other beaches that are on that prestigious list that you can visit:
Whitehaven – Ranking at a close #4 to Lucky Bay, this fabulous beach features stunningly white sand, fine as powder, providing a remarkable sensation underfoot. Renowned for its exceptionally high purity and composition of 98.9 percent pure silica, it is celebrated as one of the world's purest sand destinations.
Turquoise Bay– Another beach in Western Australia, ranking at the 17th spot. Set against the picturesque Cape Range, this beach showcases breathtaking scenery, with its velvety-soft sand and a mesmerizing shade of turquoise water that perfectly justifies its name. Exploring Turquoise Bay through snorkelling is an unparalleled experience, with the coral reef thriving with life and abundant turtles.
Little Hellfire Bay – Also near Esperance in Western Australia. Known as a relaxing near-empty beach with clear turquoise waters, and for the dolphins that swim into the bay here daily!
Life is a Beach – Tour Australia!
If you love to travel, and if you live for beaches (who doesn't?!), then experiencing some of the top beaches in the world is a must!
Visit warm and sunny Australia for the vacation experience of a lifetime. View our getaway destinations to see which tropical vacation package is best for you.
Downunder Travel has become a household name synonymous with custom travel arrangements. Our deep knowledge and expertise give us a competitive edge over other agencies—and we take much care and pride in putting together a carefully-crafted vacation proposal for each of our clients.