How to Prepare for Post-Pandemic Travels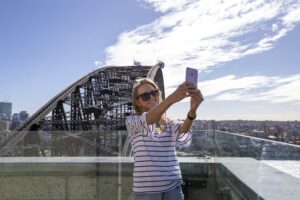 With vaccines becoming more and more available across the country, communities slowly and safely reopening, and hotel and tour operators taking various precautions by implementing health and safety practices, the return to travel does not appear to be too far off!  And for many who often enjoyed regular travelling for pleasure, for work or for study, there is definitely a light at the end of the tunnel!  In keeping with the above in mind, here are some vacation planning tips for a post-pandemic world.
 1. Decide on a destination you'd like to travel to and the type of travel you'd like – After over a year of lockdowns, this is the chance to book that experience of a lifetime you have been dreaming of! Think of some of the activities you've always wanted to "splurge on", or the kind of travel you're aiming for such as relaxation and wellness, active travel, guided vacations and so on.  You can perhaps select destinations that handled the pandemic well such as some South Pacific islands, parts of Central America, or Australia and New Zealand.  Your Destination Specialist can assist with planning your dream trip, set some realistic travel dates and provide you with a proposal including up-to-date information on flights, accommodations and activities.
2. Ensure you have health coverage with your travel insurance – Now more than ever it is important to get travel insurance in the event that there is a cancellation, missed connection due to delays or an unexpected medical emergency while you are travelling.  Most standard travel insurance plans do not cover Covid-19-related issues.  However, there are some new policies specific to the Covid-19 situation.  Please discuss with your Downunder Travel Destination Specialist to ensure you understand what is available to meet your needs.  Of course, we at Downunder Travel will also do our part to select destinations and accommodations that best keep our travellers safe.
3. Prepare for a high-demand in travel bookings – Now's the time to book your vacation. Booking straight away, while also obtaining proper cancellation insurance, with a qualified travel agency can give you that secure peace of mind as well as the flexibility to make itinerary changes along the way.  Your Destination Specialist will know destination-specific advisories, what's open, help you take advantage of new flexible booking policies, help you in selecting the right cancellation insurance package for you and much more.
4. Ensure your passport is updated – If you need to renew your passport as it has expired, or will expire soon, we encourage you to complete this before borders reopen as to beat a potential rush—and possible processing delays. If you plan on travelling within the next year or so, double check your passport's expiry date; the expiry date should be at least six months after the date of your expected return so you will be admitted to board an aircraft.
5. Ensure you are up to date with all vaccines – This includes receiving the full dosage of the Covid-19 vaccine. While this is not the case now, a mandatory Covid-19 vaccination could become a requirement for travel abroad.