Travel Through Books!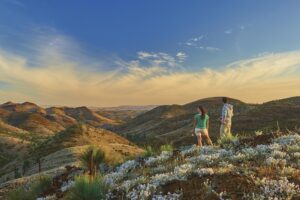 While we all eagerly anticipate the eventual return to international travel, why not 'escape' with a good book set in the destinations we wish to visit? The days are getting shorter and cooler and now is a great time to curl up with a cup of tea and expand your reading list or start a virtual book club!  The 'dream now, explore later' mantra makes way for the perfect opportunity to read a novel that gives great insights into a destination you can envision yourself in. We hope these reads provide much travel inspiration—and you can contact us at any time to help arrange for a 2021 or 2022 trip itinerary!
1. The Rosie Project – Graeme Simsion Garner (set in: Australia)
Don, a socially-awkward Australian university professor specializing in statistics and genetics with very few friends and zero love interests, begins to believe that love is not something meant for him—until he meets Rosie.  This feel-good novel sees Don embark on an evidence-based project to determine whether or not statistics can reveal that there is a person out there for everyone, and if he's able to use his findings to determine if there's a perfect partner out there for himself. Upon meeting Rosie Jarman – who's utilizing Don's expertise in DNA to look for her biological father – he's taken on an adventure that sees both characters through some realizations, and conclusions, of their own.
2. All Good Things: From Paris to Tahiti: Life and Longing – Sarah Turnbull (set in: Tahiti)
Based on true events, Sarah Turnbull shares her experiences travelling to one of the world's most romantic cities, Paris, with her husband and later to the idyllic islands of Tahiti.  As she longs to start a family, readers are led through personal accounts of doctor's appointments and pregnancy worries surrounding the journey of having a baby.  The novel takes the characters to Tahiti after an opportunity for Sarah's husband presents itself and she and her husband embark on a journey of new beginnings, many adventures and new hope for carving out an exciting future ahead in beautiful French Polynesia.
3. The Trouble with Paradise – Jill Shalvis (set in: Fiji)
Dorie leads a fairly ordinary life.  That is, until she receives a phone call that completely shakes things up: she's won a trip on a single's cruise to Fiji!  In an instant, the reader is taken to the gorgeous shores and crystal-clear waters of the Fijian islands.  Dorie becomes attracted to two irresistible men: one who is a pro baseball player and, after experiencing a foot injury on board, the other man she falls for is the cruise's doctor.  Once a storm hits and the passengers and crew wind up temporarily ashore on a remote island, Dorie's dream vacation – and search for love – is about to take quite the detour!
4. An Afternoon in Summer: My Year on a South Seas Island Doing Nothing, Gaining Everything, And Finally Falling in Love – Kathy Giuffre (set in: Cook Islands)
Kathy is ready to escape from her stressful life as a single working mother of two.  As she books a year-long trip for four in Rarotonga, her boyfriend cancels last minute and she and her sons find themselves in a near-uninhabitable home, secluded in the middle of the South Pacific. This inspirational story sees Kathy befriending Emily, an 82-year-old Maori woman, various quirky characters including ghostly ancestors, as well as her own adventures learning to drive on the opposite side of the road while also finding serenity, true happiness and love.
5. The Scent of Jade – Dee DeTarsio (set in: Costa Rica)
When an unadventurous Julie decides to surprise her husband on his business trip in Costa Rica only to discover he's been having an affair, this leads her down a path of accidentally stealing an ancient artefact, the Jade Stone, becoming chased through the dense rainforests and embarking on an adventure that has her rediscover herself and her true calling in this suspenseful but heartwarming read.