City and Sea
13 Day • Australian Adventure - Sydney, Hamilton Island, Brisbane

Whitehaven Beach, Queensland, Australia


Hamilton Island, Queensland, Australia


Heart Reef, Whitsunday Islands, Queensland, Australia


Whitsunday Islands, Queensland, Australia


Sydney, New South Wales, Australia


Blue Mountains, New South Wales, Australia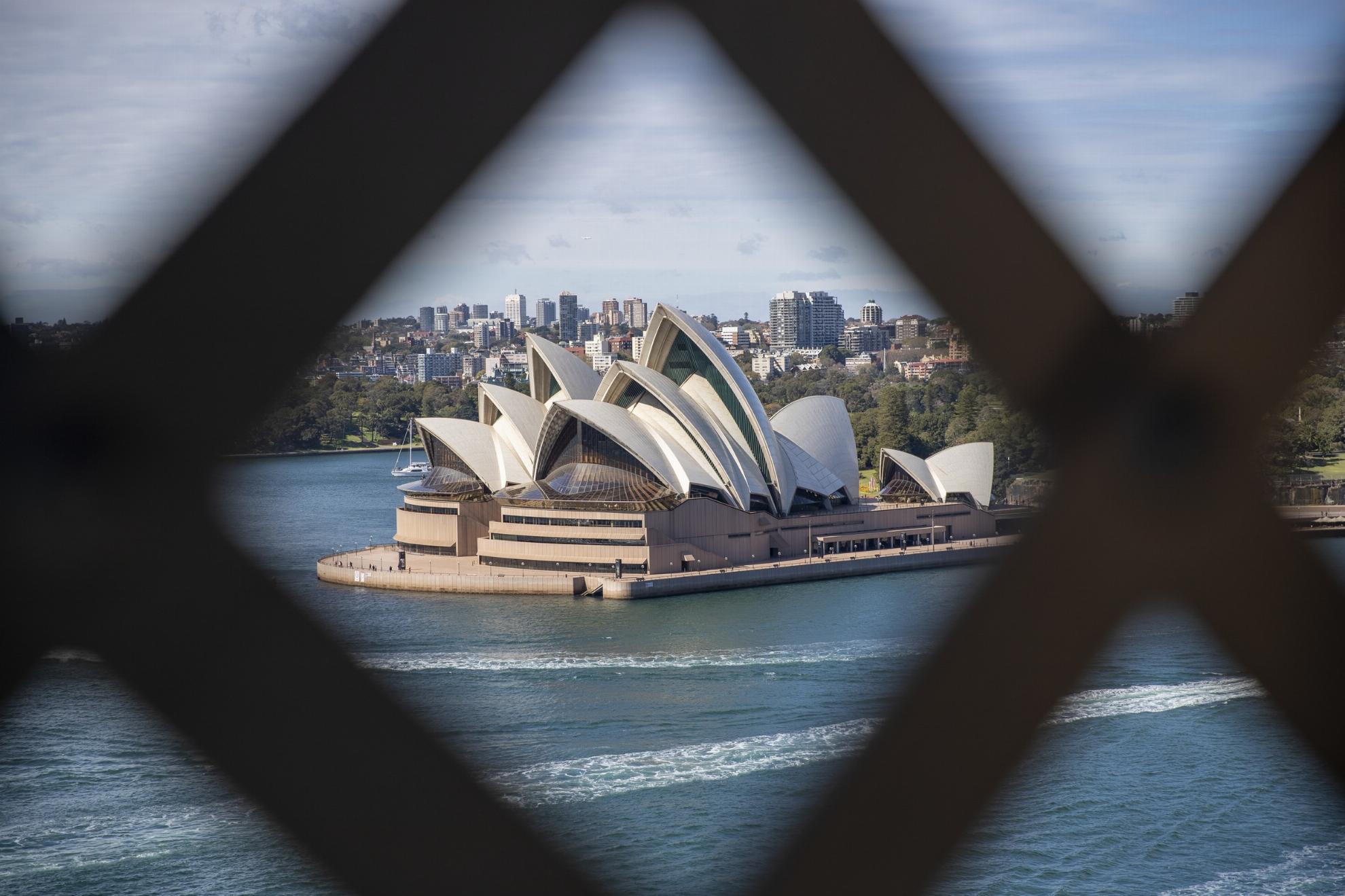 Sydney, New South Wales, Australia


Hunter Valley, New South Wales, Australia


Brisbane, Queensland, Australia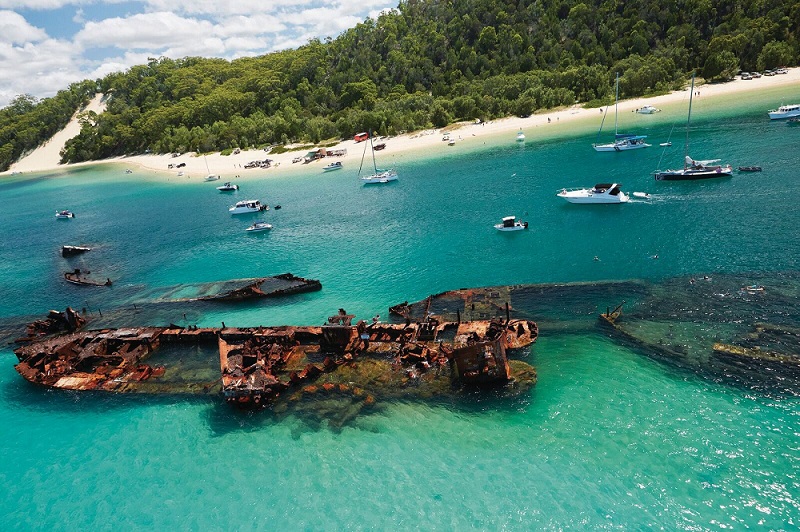 Moreton Island, Queensland, Australia

City and Sea
13 Day Classic Vacation - Australian Adventure - Sydney, Hamilton Island, Brisbane
The best of the east coast and islands of Australia, including New South Wales and Queensland
Explore many of Australia's spacious landscapes, iconic locations and stunning stretches of beaches in this city and sea vacation Down Under! Discover the east coast of Australia including the iconic sparkling harbour city of Sydney, Hamilton Island in the Whitsundays, Brisbane and the shipwreck coast including Moreton Island.
This is the perfect combination of urban adventure, wine tasting, wildlife and relaxing in some of the most stunning beaches in the world. See the iconic sights of Sydney and learn about Australia's 60,000-year-old Aboriginal culture during a walking tour of the historic Rocks precinct.  Head off to 'heaven on earth' in the spectacular Whitsunday Islands, one of Australia's best kept secrets.  Snorkel the underwater playground of the Great Barrier Reef (the world's largest living organism, an must-do experience!  Australia is yours to explore and this package gives you the best of the east, a great vacation combination. 
13 Day Aussie City & Sea
per person, based on double occupancy
Travel between: 15 Jan – 31 Mar 2024
Subject to availability.
Package Includes: Accommodation for 5nts Sydney, 4nts Hamilton Island, 3nts Brisbane Sightseeing per itinerary, Airport transfers.
Meals included: 3 Lunches
Contact us for Solo Traveller rates or to travel on alternate dates.
Flights are additional, contact us for rates from your city
WHERE WILL YOU VISIT?
Sydney
Hunter Valley
Blue Mountains N.P.
Hamilton Island
Whitehaven Beach
Brisbane
Moreton Island
TRIP ITINERARY
Australian Adventure - Sydney, Hamilton Island, Brisbane
13 Day Adventure
Day 1: Arrive Sydney, Australia
G'Day, welcome to Sydney and Australia! Upon arrival, transfer from Sydney Airport to your central city hotel where you will stay for 5 nights. The balance of your day is at leisure.
Days 2-5: Sydney, Hunter Valley & Blue Mountains
You will have four days to explore Sydney and New South Wales, we have included three excursion experiences in this suggested itinerary:
The Rocks Aboriginal Dreaming Tour – Today you will embark on a 90-minute leisurely walkabout with the most ancient human culture on earthan Aboriginal guide on this tour. Highlights of this tour include: An Aboriginal Tour Guide, Welcoming Ceremony and Guided Walk around key locations.
Hunter Valley tour – Start the day with scenic views of Sydney as you travel the famous Harbour Bridge on the way to one of the most famous wine growing regions in Australia, the Hunter Valley region. The Hunter Valley hinterland is famous for its Semillon, however the region also produces award-winning varieties of wine including Shiraz, Chardonnay, Cabernet Sauvignon and Verdelho. Wander through vineyards and visit 3 cellar doors selected for their commitment to excellent experience and quality of wine.
Blue Mountains Wildlife Day Tour – travel out of Sydney and head to 1.5hrs west to majestic World-Heritage listed Blue Mountains National Park to explore the stunning lookouts, valleys, rainforest areas, bush walks, and if you are lucky, see some iconic Australian wildlife.
Day 6: Sydney to Hamilton Island
Transfer to Sydney domestic airport, to take a flight to Hamilton Island in the Whitsunday islands (flight not included).  On arrival, you will be transferred to your hotel where you will stay on Hamilton Island for 4 nights.
Days 7-9: Hamilton Island, The Whitsundays
You have plenty of time to relax and enjoy Hamilton Island for 3 days. The location of this island is 55km off the coast of Australia, and right in the heart of the World-Heritage listed Great Barrier Reef. We have included the following excursion in this package:
Whitehaven Beach & Chalkies Beach Sail & Snorkel- take a sailing cruise on a 20m catamaran designed for adventures in the Whitsunday Islands. This full day cruise includes Chalkies Beach on Haslewood Island for snorkelling followed by Whitehaven Beach for relaxing. Whitehaven Beach on Whitsunday Island is the largest of the 74 islands and stretches over 7km and has 98% silica sand which gives the beach its bright white colour. This is the beach dreams are made of!
Day 10: Hamilton Island to Brisbane
You will be picked up at your hotel and taken to the airport, where you will take a flight to Brisbane (Flight not included).  You will be transferred to your hotel upon arrival, where you will stay for 3 nights.
Days 11-12: Brisbane
Brisbane is one of Australia's most laid-back commercial hubs, it enjoys warm weather and a relaxed al fresco lifestyle.  From here you can visit the Gold Coast, Sunshine Coast, Australia Zoo and the Shipwreck Coast.  We have included the following excursion in this package:
Moreton Island Eco Safari Tour – travel northeast from Brisbane to Moreton Island on an Eco Safari tour. Travel by ferry with views of the Boondall Wetlands Nature reserve and Nudgee Beach, cruise the Brisbane River past Moreton Bay Islands across Moreton Bay Marine Park. Spot dolphins, fish, sometimes whales, dugong and turtles. Arrive at Moreton Island's famous west coast shipwrecks (Tangalooma). Take a 4WD vehicle and drive onto the sandy beach which is the world's third largest sand island.
Day 13: Depart Brisbane, Australia
Today your Aussie adventure concludes.  Transfer to Brisbane Airport to take your flight home (flight price not included).
Why not stay longer? Ask your Destination Specialist about customizing your trip to explore more of what Australia has to offer.
---

ENQUIRE NOW!
about City and Sea
Trip Code: AUS2314

Loading Terms & Condtions...