Australian City & Reef
14 Day • Sydney, Cairns, Great Barrier Reef, Daintree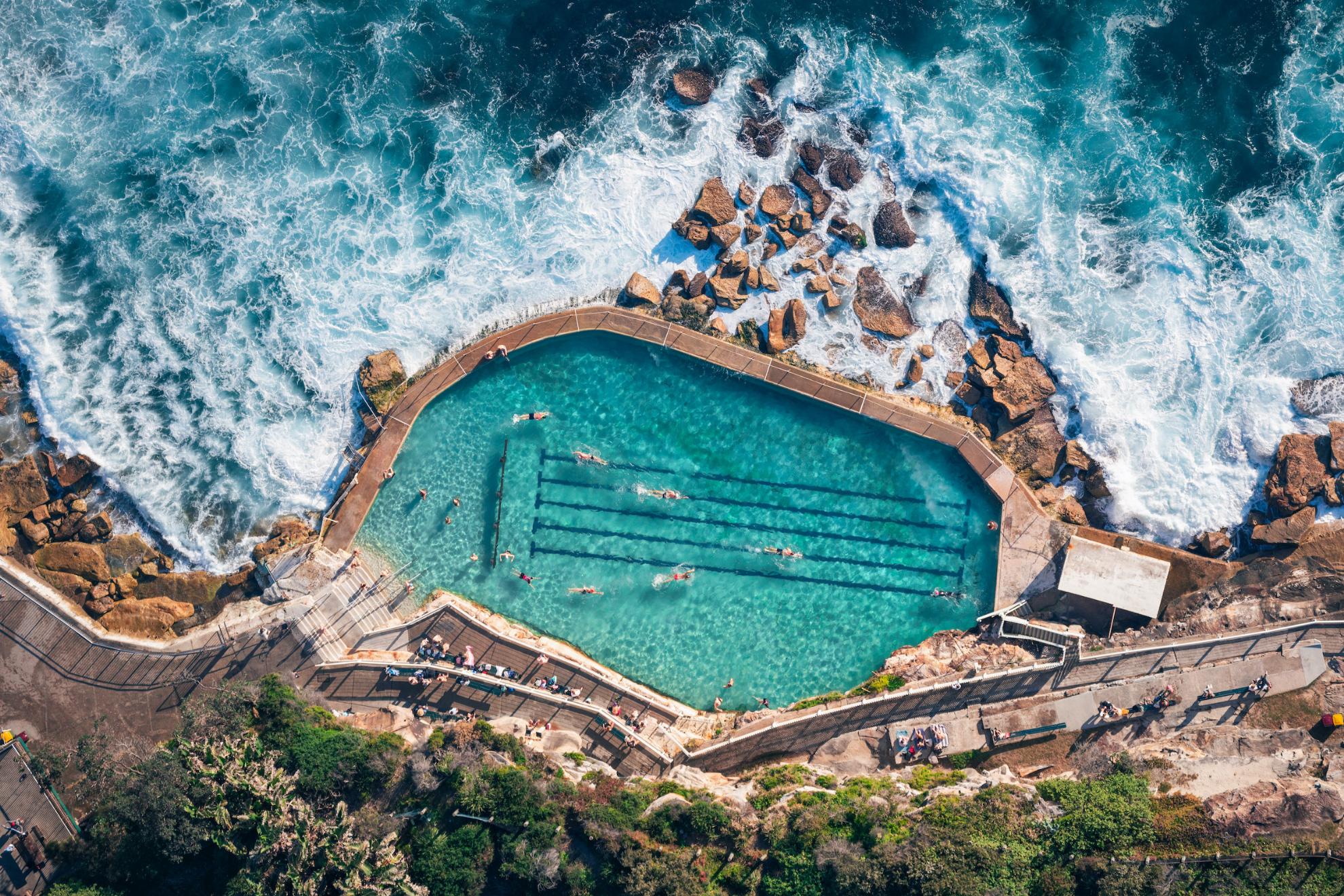 Australian City & Reef
14 Day Sydney, Rainforest & Reef - Sydney, Cairns, Great Barrier Reef, Daintree
Don't Go Small, Go Australia!
Two of Australia's biggest attractions in just one trip.  Enough time to enjoy all the highlights in each destination.  Start in Sydney where you will find all the iconic Sydney sights at your doorstep.  Sipping your morning coffee with the Sydney Opera House as your back drop while listening to the laughing Kookaburra in the background. Learning about the Historical Rocks area and then visiting the Blue Mountains too where you get to meet the unique wildlife face to face, up close and personal! AMAZING!  After you have seen all the hustle and bustle Sydney has to offer, it is time to head up to the cute holiday village of Port Douglas in Far North Queensland.  Your gateway to the Great Barrier Reef and the Daintree Rainforest. 10 Days in Port Douglas will be restful and full of discovery at the same time.  Far North Queensland is a whole new frontier for you to explore. Learn a little about the world's oldest culture, Aboriginal Australians, Snorkel and / or dive the World's largest living organism, hike in the World's Oldest Rainforest, and still have time for evening cocktails before a lovely dinner, sipping a great Australian wine by the beach. You will be sorry to leave this beautiful corner of the earth, but the good news is that it will always be waiting for your return,  like a whisper in your ear, beckoning you back again, and again.
Valid for travel: August 1st 2022 to November 15th 2022 OR February 1st 2023 to 31st March 2023
Price Per Person
Based on double occupancy
Subject to availability. Land price only.

Airfares available – contact us.

Package Includes:
4 nights accommodation in Sydney, 10 nights accommodation in Port Douglas, Sydney Walking Tour, Blue Mountains full-day tour, Day Cruise to the Great Barrier Reef, Daintree Rainforest full-day tour with 4WD Bloomfield track, all airport transfers and all taxes & fees.
Looking for airfare? Here are some Vancouver departures:

Economy Airfare

C$2,611 per person including taxes & fees

Premium Economy Airfare

C$4,869 per person including taxes & fees

Business Class Airfares

C$11,484 per person including taxes & fees

(Addons available from all major Canadian Cities – ask your Downunder Travel Destination Specialist for the airfare from your closest city)
WHERE WILL YOU VISIT?
Sydney
The Rocks
Blue Mountains
Cairns
Great Barrier Reef
Daintree
TRIP ITINERARY
Sydney, Cairns, Rainforest & Reef
14 Day Adventure
Day 1: Sydney
Welcome to Sydney! Upon arrival you will be transferred to your accommodation where you will check in for 4 nights. The balance of your day is at leisure.
Day 2: The Rocks Walking Tour
The Rocks holds a unique place in Sydney's colonial history as the birthplace of European Australia. An essential visitor destination, The Rocks promises to be a memorable Sydney experience.  Hear the legends and history of Sydney as you stroll the shoreline of the sparkling Sydney Harbour and wander down hidden alleyways, shady courtyards, and cobbled lanes. Discover what makes The Rocks tick on a Sydney heritage walk.
Day 3: Blue Mountains Wildlife Day Tour
Today you will be collected by a tour guide from your hotel and head to 1.5hr west to Blue Mountains to explore the stunning lookouts, valleys, rainforest areas, and bush walks.  You'll wander through a mountain village for lunch, and get up close to iconic Australian animals at Featherdale Wildlife Park!
Day 4: Day at Leisure
Day at leisure today.
Day 5: Cairns
You will be picked up at your Sydney hotel and taken to the airport where you will take a flight to Cairns.  Upon arrival, you will be picked up and taken to your hotel where you will check in for 10 nights.  The balance of your day is at leisure.
Day 6: The Great Barrier Reef Cruise
Explore the wondrous spectacle that is the Great Barrier Reef. A diverse array of marine life and corals inhabit the World Heritage Great Barrier Reef and can be viewed from the surface or by plunging below.  Snorkelling and diving the Great Barrier Reef Marine Park is an adventure. Exploring the coral gardens in search for weird and wonderful marine creatures at Opal Reef and Agincourt Reef will keep you busy for hours. Three sites are visited in one day, providing an insight into this large, unique and extraordinary living organism that is the Great Barrier Reef.
Day 7: Daintree, Cape Tribulation & 4WD Bloomfield
Embark on a small personalized Daintree Rainforest and Cape Tribulation tour – where the rainforest meets the reef! On this Daintree Rainforest tour from Cairns, you will explore all the Daintree Rainforest and Cape Tribulation region has to offer.  Sit back and relax in comfort in a custom-built 4WD air-conditioned vehicle while listening to informative and entertaining commentary by your local naturalist guide. As one of the only tour operators to travel on the Bloomfield Track your experience will be like no other. Spot crocodiles on a Daintree River cruise, learn about flora, fauna and the history of the Daintree on a guided boardwalk tour, take a 4WD ride through a World Heritage-listed rainforest on the rugged Bloomfield Track, visit Cape Tribulation Beach and enjoy a homemade Daintree ice-cream on your journey home.
Day 8-14: Days at Leisure
Days at leisure.
Day 15: Depart
You will be transferred to the airport for your flight home. Why not stay longer? Ask your Destination Specialist about customizing your trip to explore more of what Australia has to offer.
ENQUIRE NOW!
about Australian City & Reef
Trip Code: Go Australia 2

Loading Terms & Condtions...