Highlights of Australia
13 Day • Explore Melbourne, Uluru, Kata Tjuta, Cairns, Great Barrier Reef & Sydney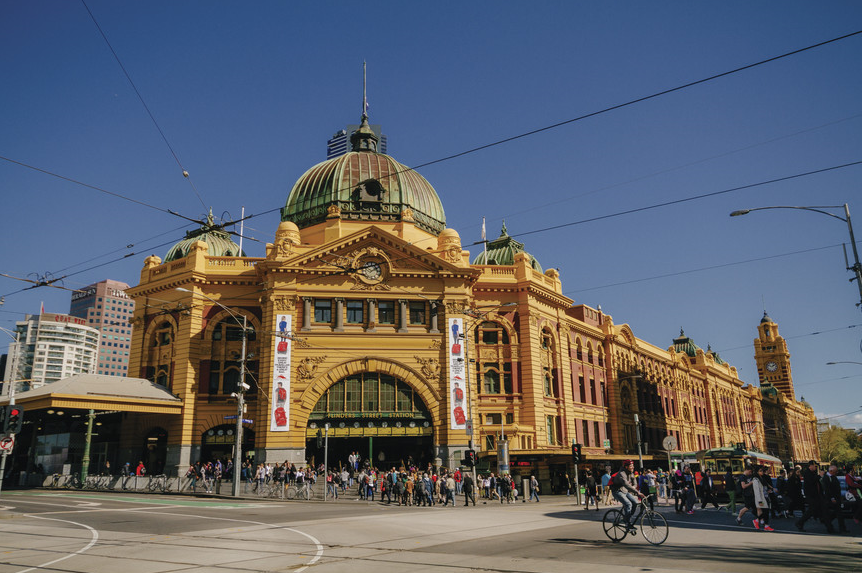 Melbourne, Victoria, Australia


St Kilda, Victoria, Australia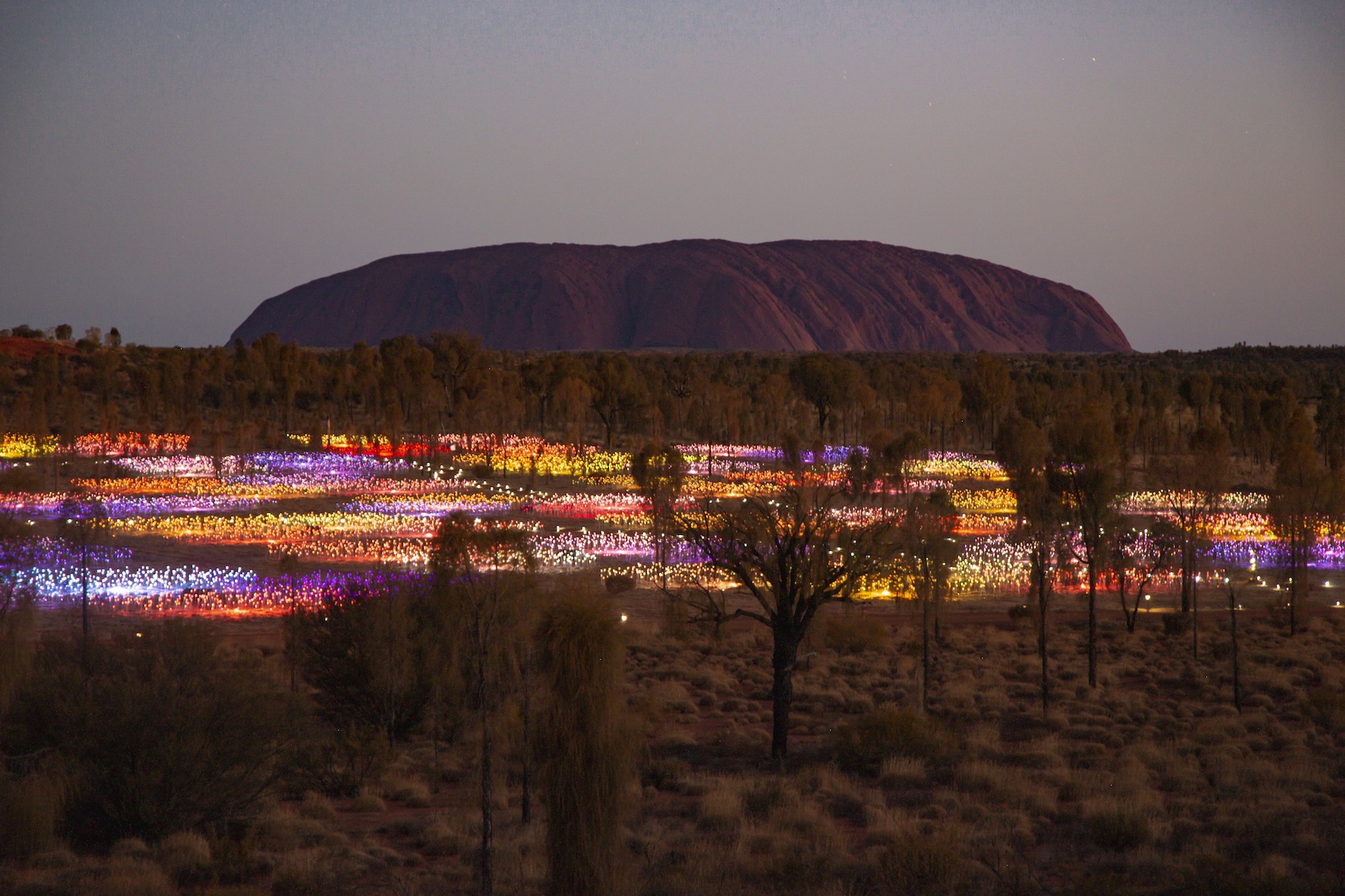 Uluru (Ayers Rock), Northern Territory, Australia


Kata Tjuta (The Olgas), Northern Territory, Australia


Great Barrier Reef, Queensland, Australia


Sydney Opera House, New South Wales, Australia

Highlights of Australia
13 Day Tour - Explore Melbourne, Uluru, Kata Tjuta, Cairns, Great Barrier Reef & Sydney
Discover Australia's famous highlights in under 2 weeks
Australia is a land of many colours from the turquiose Coral Sea and the intensely green rainforest to powdery white sandy beaches and the Red Centre's ochre coloured soil.
This tour includes a travel director, centrally located premium hotels and covers a lot of ground from Melbourne to Sydney. The itinerary includes cosmopolitan cities, the Australian outback and three UNESCO World-Heritage sites: Uluru-Kata Tjuta, Great Barrier Reef and the Sydney Opera House. There are also plenty of the flavours of Australia to sample local cuisine from a casual outback barbeque to chic city cafes.
13 Day Tour Melbourne to Sydney
per person, based on twin share occupancy
Apr 9
May 28
Jun 25
Aug 6, 27
Sep 10, 24
Oct 8, 29
Nov 5, 12, 19, 26
Dec 10, 24, 31
Prices are per person, based on double occupancy.  Subject to availability.
Call us for Single Traveller Rates
13 Day Tour Melbourne to Sydney
per person, based on twin share occupancy
Jan 7, 14, 21, 28
Feb 4, 11, 18, 25
Mar 3, 10, 17, 24
Subject to availability.
Call us for Single Traveller Rates
13 Day Tour Melbourne to Sydney
per person, based on twin share occupancy
Apr 7
May 26
Jun 23
Aug 4, 25
Sep 8, 22
Oct 6, 27
Nov 3, 10, 17, 24
Dec 8, 22, 29
Subject to availability.
Call us for Single Traveller Rates
13 Day Tour Melbourne to Sydney
per person, based on twin share occupancy
Jan 5, 12, 19, 26
Feb 2, 9, 16, 23
Mar 2, 9, 16, 23
Subject to availability.
Call us for Single Traveller Rates
WHERE WILL YOU VISIT?
Melbourne
Uluru
Kata Tjuta
Cairns
The Great Barrier Reef
Sydney
Sydney Opera House
Bondi Beach
TRIP ITINERARY
Highlights of Australia Tour from Melbourne to Sydney
13 Day Adventure
Day 1: Arrive in Melbourne, Australia
Welcome to Australia.  Arrive into vibrant Melbourne early before meeting your fellow adventure-seekers in the evening.
Meals included: Dinner
Day 2: Melbourne Sightseeing & Free Time
Known for its cool cafés and restaurants, Melbourne is a great city to enjoy coffee in a local cafe to fuel you for a walking tour exploring the city's laneways.
This afternoon, you have free time to decide what to explore. Perhaps a nature-based sojourn to Phillip Island to see penguins waddle from the ocean to the sand? We wouldn't blame you for lingering and taking a deep dive into Melbourne's culinary offerings.
Meals included: Breakfast
Day 3: Melbourne & Free Time
If you're still getting your Melbourne bearings, linger in town to explore boutiques, galleries, and eclectic suburbs. But if it's time to venture further afield, you might want to sign up to discover the Great Ocean Road, a stretch of coastline that deserves its reputation as one of the most scenic touring routes in the world. Wherever you wander, be sure to take in a show at one of the city's glorious theatres.  Meals included: Breakfast
Day 4: Melbourne to Uluru (Ayers Rock)
Spiritual, sacred and spectacular, the world's largest rock monolith will give you goosebumps. In Australia's Red Centre, Uluru has been home to the Anangu people for millennia. Their connection is palpable, as you'll discover when you arrive at Uluru-Kata Tjuta National Park, at sunset watching the shifting colours transform the desert with every last ray.
Meals included: Breakfast
Day 5: Uluru (Ayers Rock) & Kata Tjuta (The Olgas)
If there's one thing worth getting out of bed early for, it's sunrise over Uluru. Incredibly, the Rock's base caves are home to First Nations art that dates back tens of thousands of years. What an honour to glimpse it. The ochres and silvery greens of the NT outback follow you to Kata Tjuta, where Walpa Gorge humbles with its soaring cliffs. Wander through the tallest domes before yet another sparkling sunset.  Meals included: Breakfast
Day 6: Uluru to Cairns
Another excellent reason to rise early is to experience artist Bruce Munro's installation Field of Light at dawn – 50,000 glowing spindles of light blanketing the Australian desert. Climb to the top of a sand dune to marvel at the morning unfolding over this very special part of the world. An Anangu artist will explain just what makes it so spiritual over an introduction to Western Desert art, introducing totems and symbols important to the region and represented in paintings and installations. Head to Australia's east coast to your next stop in sunny Cairns. Meals included: Breakfast
Day 7: Cairns Free Time
If you're in the habit of getting up early now, you may wish to begin your day with an optional hot-air-balloon ride over the Atherton Tablelands. Prefer to stay grounded? Sign up for a guided walk through the Daintree Rainforest, or surround yourself with nature riding the Scenic Railway to Kuranda returning on the Skyrail Rainforest Cableway – perhaps with a side visit to Hartley's Crocodile Adventures for a wetlands cruise?
Meals included: Breakfast
Day 8: The Great Barrier Reef
The world's largest living organism, the Great Barrier Reef, never fails to dazzle. Set out on a catamaran to explore a kaleidoscope of colour: over 1,500 species of fish, 215 different birds, 3,000 molluscs, six of the world's seven marine turtle species, and 30 species of dolphins and whales are residents. Strap on a snorkel or visit an underwater observatory and semi-submersible craft to take in the menagerie without getting your hair wet. Tonight, celebrate the end of an incredible day at dinner on Cairns' waterfront at Salt House for regional seafood plucked straight from the ocean, highlighting fresh, local ingredients, and prepared on their custom-built Argentinian wood fired grill.
Meals included: Breakfast, Lunch and Dinner
Day 9: Cairns to Sydney
Touch down in Sydney, Australia's largest city, with a harbour you could gaze at all day. Freshen up and join your Travel Director and travel mates for a dinner cruise around Sydney Harbour against the backdrop of the Sydney Harbour Bridge and Sydney Opera House.
Meals included: Breakfast and Dinner
Day 10: Sydney Sightseeing
Bring your stamina: today is one of innumerable highlights. Go behind the scenes at the Sydney Opera House, discovering its architectural and performance secrets. From one icon to another: The world's most famous beach beckons this morning, with your chance to walk along the sand at Bondi with Sydney's beautiful people. A local Surf Life Saver will take you into the members-only Bondi Surf Bathers' Life Saving Club. Learn about this historic club and gain an understanding of the important work that is done here saving lives on this famous beach. Next, enjoy lunch with views over the Pacific Ocean.
Meals included: Breakfast and Lunch
Day 11: Sydney Free Time
The hardest decision you have to make today: explore more of Sydney, or head to the Blue Mountains, 11,400 square kilometres of World Heritage listed wilderness, a place where sandstone escarpments appear to cleave off the edge of the Earth and waterfall-cooled valleys of rainforest slip dreamily from the pages of a fairytale. Meals included: Breakfast
Day 12: Sydney Free Time
Now you've found your bearings in Sydney, why not linger around the harbour – perhaps it's time to glimpse it from above on a Sydney BridgeClimb? This bird's-eye view certainly puts things in perspective. Back at ground level, you're in the heart of the Rocks, the city's original colonial settlement and a place of cobbled alleys and private galleries. This evening, celebrate your holiday at a Farewell Dinner at Portside Restaurant at the Sydney Opera House. Talk about ending on a high.
Meals included: Breakfast and Dinner
Day 12: Farewell Sydney, Australia
After your epic Australian journey exploring so many iconic places in less than two weeks, now you just have to sort through the photos! Transfer to Sydney Airport for your onward flight (airfare additional expense).
Meals included: Breakfast
Australia Touring Highlights:
Melbourne Laneways Walking Tour
Uluru Sunset Experience with Sparkling wine
Uluru Field of Light Sunrise
Uluru Sunrise and guided walk
Kata Tjuta (The Olgas) guided walk
Aboriginal Dot Art Painting Experience
Great Barrier Reef Cruise
Harbour cruise in Sydney
Sydney Opera House Tour
Australia Guided Tour Inclusions:
Specialist team of two highly experienced travel enthusiasts – a Travel Director and Driver Guide
Local Specialist Guides
12 nights Hotel Accommodation
Many meals: 12 Full Breakfasts, 2 Lunches, 4 Dinners
Important flight information for your Australia tour:
Note: All flights within Australia are included in the tour price, international flights from Canada are not included.  There are specific flights that are required to be booked in order to travel on this tour.  Please ask your Downunder Travel Destination Specialist to assist with adding flights to your tour.
Day 1: Flights to arrive prior to 12:00pm into Melbourne Airport
Day 4: Melbourne – Uluru
Day 6: Ayers Rock – Cairns
Day 9: Cairns – Sydney
Day 13: Flights to depart from Sydney Airport

ENQUIRE NOW!
about Highlights of Australia
Trip Code: AUS2301

Loading Terms & Condtions...