Tokyo Guided Tour
13 Day • Japan to Japan


Kiyomizu-dera, Japan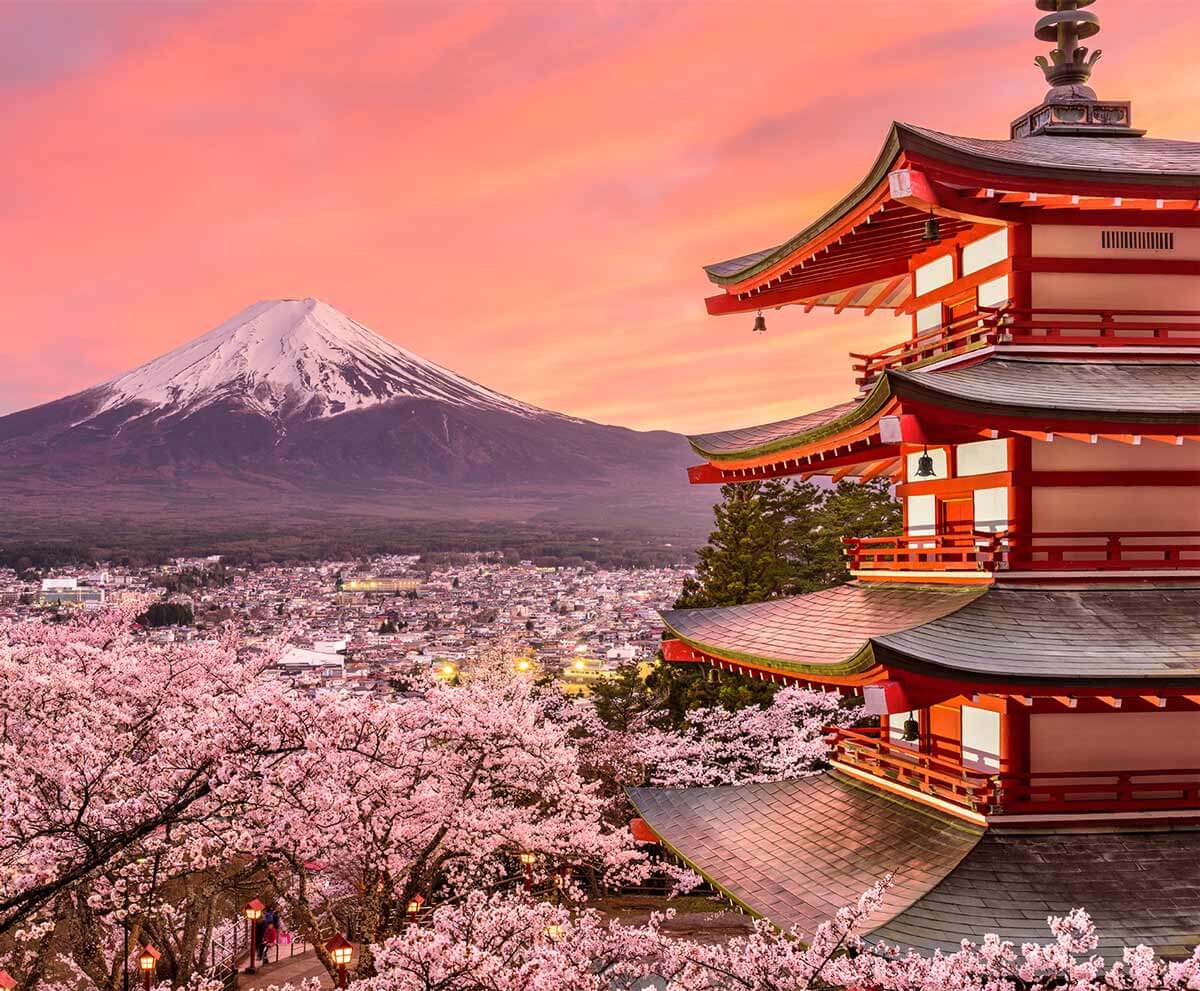 Mount Fuji, Japan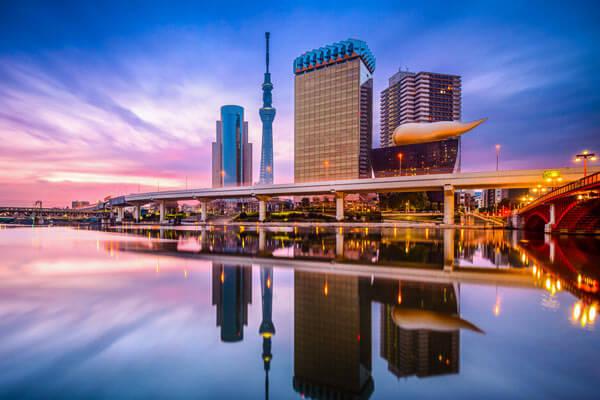 Modern Japan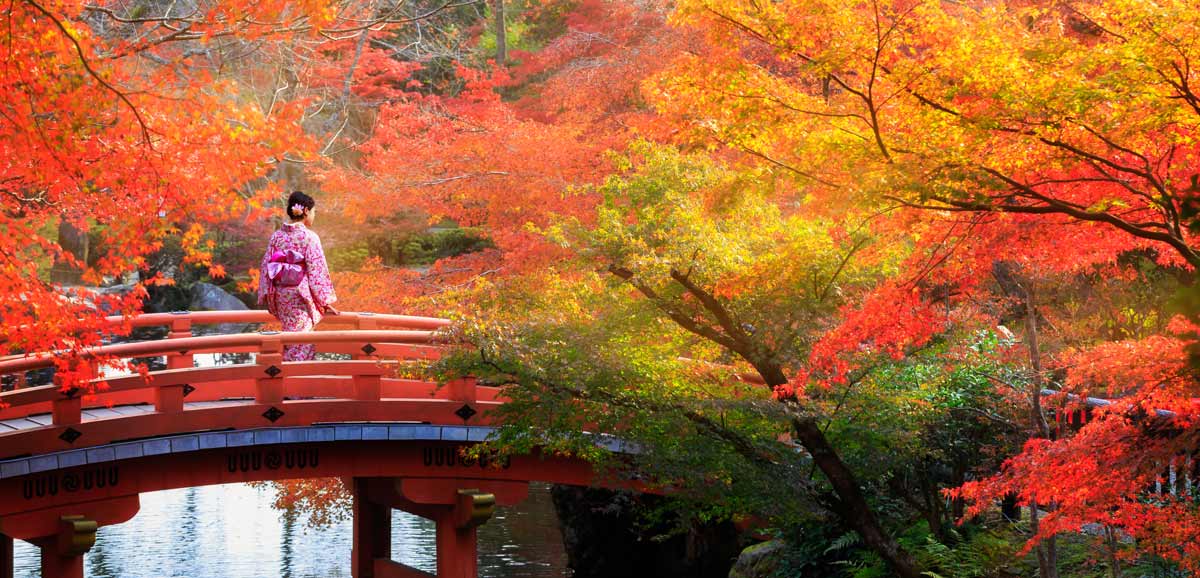 Stunning Landscape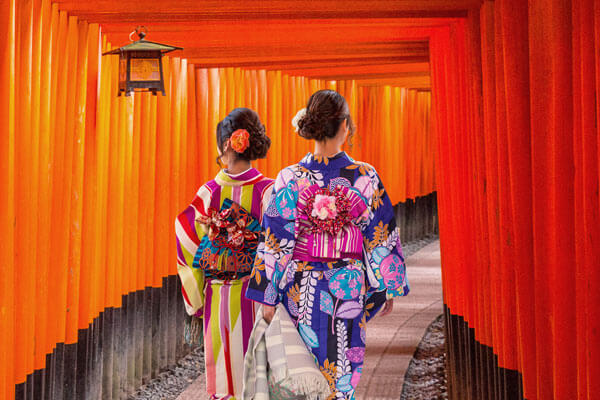 Japan

Tokyo Guided Tour
13 Day Guided - Japan to Japan
Our 13 day Tokyo to Tokyo Japan tour is the perfect holiday for you to immerse yourself in Japanese culture and see Japan's beautiful countryside. On tour, you will learn to make Sushi, take a Calligraphy class plus see endless shrines, temples, and Japanese architectural triumphs. Get off the beaten track on this trip, for a cultural assault to the senses.
You will stay in safe and clean and rather funky hostels on this trip and we include all your transport, which varies from night trains to buses.
You will have both western and Japanese guides to show you the wonders of this fabulous country. Most activities are included on our Japan tour.
Major destinations, top-rated attractions plus a few hidden gems and off the beaten track inclusions means you will see it all on this 13-day adventure tour through Japan.
Standard
$3639
per person based on dorm shared accommodation
2020 Departure dates:
Sep 5, 6, 10, 17, 20, 27
Oct 4, 11, 15, 22, 29
Nov 1, 8, 15, 19, 26
Dec 1, 6
WHERE WILL YOU VISIT?
Tokyo
Sumo wrestling
Kamakura
The Giant Buddha
Mount Fuji
Bullet train to Kyoto
Geisha district
Arashiyama Monkey Park
Karaoke!
Fushimi Inari
Hiroshima
Osaka
TRIP ITINERARY
Tokyo to Tokyo Adventure
13 Day Adventure
Day 1: Tokyo
Arrive in Tokyo and meet your Adventure Leader in the lobby of the hostel at 10am. Listen to your Japan briefing and hear about the itinerary and introduce yourself to the group. You will be able to drop off your bag at this point as well. Take in the cityscape with an incredible view from atop the Tokyo Metropolitan Government Building. After lunch in Shinjuku, head to Asakusa to visit Sensō-Ji temple and explore its charming streets.
Optional: You can either kick back with a drink on a nearby Hoppy Street or relax with the locals at a nearby bathhouse. (460 JPY)
Experience one of Japan's national obsessions – baseball, at a local batting cage.
Day 2: Tokyo
Breakfast is the freshest sashimi you've ever eaten at Tokyo's iconic Tsukiji fish market. Marvel at the variety of fish and shellfish on offer and catch a glimpse of the Tokyo fleet's latest haul of prized blue-fin tuna. Discover how to make it all yourself with a lesson from a sushi chef, and then sample your creations. In the afternoon, visit Akihabara – Japan's "electric town" and hub of Anime and Manga, and also home to Japan's most famous J-pop group, AKB48. Have a "Made in Tokyo" experience at one of Akihabara's maid cafes. The cost of entry and an order of food and drink is likely to be around 2000 JPY.
Optional: Real-life Mario Kart! Choose a costume and race through the streets of Tokyo! (£65) (PLEASE NOTE: to participate, you must secure an international driver permit valid in Japan BEFORE the start of the trip).
Day 3: Tokyo
Kick off the morning with a trip to the Tokyo Imperial Palace Nijubashi Bridge and the Imperial Palace's gardens to learn about why Japan's Imperial Family is so unique. It's another afternoon of traditional-modern contrast in the Harajuku area of Tokyo. First stop is Harajuku, Tokyo's fashion district. French maids, punks, goths, lolitas, technicolour hair – anything goes in Harajuku. Stand back and watch or grab some hair dye and get involved!
Pay a visit to the busiest pedestrian crossing in the world, Shibuya Crossing and find the Hachiko Statue.
Optional: Stop by Cat Café MoCHA to make some furry friends while enjoying a cup of tea and slice of cake.
Day 4: Tokyo
Head to Tokyo's sumo district and learn about the fascinating history of Tokyo at the Edo-Tokyo Museum. See Japan's National Sumo Stadium and try your hand at being a samurai at the Samurai Museum. First thing in the morning, head to Ryōgoku to discover Tokyo's fascinating history at Edo-Tokyo Museum. Ryōgoku is known as Tokyo's Sumo District; you will have a chance to visit the Sumo Museum to learn about the history of the sport. In the afternoon, learn the ancient art of samurai and have the chance to see a live sword demonstration in Tokyo's Samurai Museum.
Optional: Robot Show experience in the evening. (£55)
Day 5: Kamakura
Leave the hustle and bustle of Tokyo and take a train to Kamakura, the country's medieval capital. Explore the town's shrines and finish off at the Great Buddha statue at Kotoku-in temple. Relax by the beach and even have the option to try surfing at sunset. After brunch in Tokyo, it's time to say goodbye to the modern capital and hop on a train to Kamakura – Japan's medieval capital and home to the first shoguns.
Optional: The hostel is moments from the beach, and you can relax on the sand or try your hand at surfing. Surfboard rental options nearby. (3000 JPY for a day)
Check out some of the town's many ancient shrines, and then hike over to Kotoku-in Temple to marvel at the Great Buddha statue, which stands at nearly 45ft tall and is made of solid bronze.
Embark on a hike to the Zeniarai Benzaiten Ugafuku Shrine, where people go to wash their money in the shrine's spring. There are lots of beachside bars where you can watch the sun go down.
Day 6: Mount Fuji, Hakone
Start your day with a trip on the Hakone cable car. On a clear day, you can gaze at Mount Fuji in all its glory while sampling eggs cooked Fuji-style – in the sulphuric water beneath you. Cap off the day crossing Lake Ashi on a pirate ship for some stunning views. Take a series of trains and buses to the beautiful Lake Ashi, where you'll board a pirate ship! From the deck of this triple-decker man-of-war, you'll cross the lake's clear blue waters and get an unforgettable view of Mt. Fuji on a cloudless day. Hike along the Old Tokaido and enjoy a lunch near Moto-Hakone. Hop on board the Hakone sightseeing cruise and take in the sights of Mt. Fuji from the water. Take the Hakone Ropeway – an epic cable car journey that drops you at Owakudani, an active volcanic zone where you can try black eggs – a local delicacy coloured by the sulphuric water they're boiled in. Spend the evening soaking in the sulphuric water of a traditional Japanese outdoor bath, called an onsen (please note: those with tattoos may not be able to enter onsen in Japan).
Day 7: Kyoto
After taking in the morning's mountain air, take the bullet train to Kyoto. Experience the timeless traditions of ancient Japan in Kyoto's Geisha district before settling in for a cheap, authentic and delicious meal surrounded by wood panels and lanterns in Pontocho alley. Budget food is so often the best Next stop is the station to board your first bullet train – to Kyoto. You'll zoom across the country, covering around 440km in little more than two hours, leaving plenty of time to experience Kyoto later in the day and at night. In the afternoon, wander the hillside streets to the stunning Kiyomizu Dera temple. The city is famous for its history, temples, shrines and – of course – stunning geishas. It also has a large student population and a thriving music scene… Kawaramachi is a good place to start. There are bars, jazz clubs and plenty of Izakaya pubs. Attend a live geisha performance, which also features a tea ceremony, puppet show, traditional music, flower arranging and more. For something quintessentially Kyoto, you can wander through Pontocho alley, full of lanterns and intimate wood-panelled restaurants. Quietly sip on sake and look out for geishas wandering past.
Day 8: Arashiyama
Hike through the Arashiyama bamboo forest and the Arashiyama Monkey Park where your exertions will be rewarded with great views of Kyoto. Visit the Tenryu-ji temple and relax in the pristine gardens after a rafting adventure tour down the Hozugawa River. In the evening, come and sing your heart out at one of Japan's favorite past times – karaoke! Start the day with a two-hour boat trip down the Hozugawa River. In your traditional wooden raft, driven by guides, you'll cruise through rocky ravines and experience the rush of rapids as you meander through the Arashiyama Hills (weather dependent). Head across to the Arashiyama Monkey Park. It's a tough climb up, but at the top, you can feed monkeys or simply enjoy the panorama of Kyoto below. Visit Tenryu-Ji Temple, one of the most important from the areas five great Zen temples. The temple's gardens, designed in the 14th century, are a real show-stopper. After leaving the temple, hike through Arashiyama's Bamboo Forest. Take part in a calligraphy class as you learn the art from a master.
Enjoy a dinner of one of Japan's signature dishes, Ramen!
Optional: In the evening, sing your heart out doing one of Japan's favourite pastimes – karaoke. As part of the price, you're able to drink as much as you like! The karaoke comes with a twist, but you'll have to come on the tour to find out what it is… (2100 JPY for 90 minutes)
In the evening, sing your heart out doing one of Japan's favorite pastimes – karaoke. As part of the price, you're able to drink as much as you like, all night! The karaoke comes with a twist, but you'll have to come on the tour to find out what it is… (3000 JPY)
Day 9: Kyoto
Enjoy a free day (after karaoke night!) to spend at your pleasure. Why not head to Fushimi Inari where you will see shrines, shrines, and again, more shrines. This is a truly remarkable place with a whole host of shrine-covered walkways. Or spend your evening at a sake brewery!
Take a breather and relax your vocal cords after the previous night's exertions – You have a free day to enjoy as you please! Suggested Independent: if you feel you have the energy, we would suggest taking a look at the majestic temples that adorn the Philosopher's path. Suggested Independent: Alternatively, you could check out the International Manga Museum.
Suggested Independent: Head to Fushimi Inari Shrine where you will see torii, torii and more torii. This is a truly remarkable place where a beautiful hiking trail will take you through a corridor of thousands of bright red gates.
Day 10: Kyoto
A day cycle around Kyoto is on the agenda! Bike round the imperial palace before continuing your journey on a bullet train bound for the West. Today we cycle all day around Kyoto like a local! First, we ride over to a Zen temple where you can discover your inner peace with meditation led by a Buddhist monk. After your journey of tranquillity, see an iconic image of Kyoto: The Golden Pavilion at Kinkaku-Ji. Walk around the mirror pond and prepare to be mesmerised by the shimmering golden reflection of the pavilion on the water. After lunch, jump on your bike and cycle around to the Imperial Palace, before bidding farewell to this most magical of cities. Another bullet train will see you venture further west, bound for Hiroshima.
Day 11: Hiroshima
Learn about the Hiroshima's tragic past, its subsequent recovery and pacifist mission at the Hiroshima Peace Memorial Museum. Take a ferry to the Itsukushima shrine, built on stilts above lapping water, taking in some incredible vistas. At the Hiroshima Peace Memorial Museum, you will find out how this city came to suffer the consequences of the world's first atomic bomb, but you will also learn that Hiroshima is now the standard bearer for a peaceful and nuclear-free world.
After a train ride and a short ferry trip to Miyajima Island, you'll reach the Itsukushima shrine. To avoid angering the gods on the island, the main temple buildings were built on stilts on the shores of the island. Just offshore, you will see an enormous torii gate standing in the sea. At low tide, you can walk across the sand to take a closer look. Make your way back to the hostel and enjoy a free evening to relax.
Day 12: Osaka
You'll arrive in time for lunch in the Shinsaibashi area. After enjoying your fill of yakitori, ramen, sushi or whatever takes your fancy, it's a short subway ride to Osaka Castle. Take a stroll around the castle that rises above the enormous moat, and then check out the nine-level donjon. In the afternoon, explore more of Osaka on your own, have the ultimate Japanese shopping experience in Shinsaibashi or rest up. Shenanigans in Namba await in the evening…
Start the night off by seeing if you can be the Dragon Trip Arcade Challenge Champion, and then walk through the Dotonbori riverfront and prepare to be blasted by neon. The eating, drinking, gaming and clubbing options around Dotonbori and Namba are endless – fill your boots!
This evening, you will sleep at a capsule hotel – small, intimate, private and quintessentially Japanese.
Day 13: Osaka
Make the most of Osaka's famous food and share a final brunch together in the morning. Say goodbye to everyone on the trip before catching the bullet train back to Tokyo to finish up or
continue on your travels. Say goodbye to your fellow Dragon Trippers over brunch in Osaka before catching your final bullet train back to Tokyo. The train will arrive in Tokyo at 16:30.
ENQUIRE NOW!
about Tokyo Guided Tour
Trip Code: ASIA103REA

Loading Terms & Condtions...