How You Can Start Planning Your Post-Pandemic Vacation Now!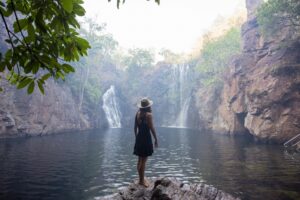 There's something thrilling about planning NOW for a future vacation when lockdown restrictions are finally lifted.  Travel planning on its own has the ability to bring joy and excitement – it's something exciting to look forward to – even during a period when we are still unsure of when the time for international travel will come.  And if the thrill and excitement surrounding planning a future vacation doesn't already give you that urge to begin your information-gathering about your intended destination, these tips below might help.
1. Connect with fellow travellers – whether you're connecting with family or friends online to plan a future vacation together, or you've joined some online travel communities to connect with other vacation-goers, being part of a community of people with similar interests like travel can help you look ahead and seriously think about future vacations.  Hearing about some of the travels that others are planning, what their travel ideas and potential itineraries look like, or what popular destinations are being discussed, can resemble a time when travel was a standard occurrence.  This also gives you insights on some of the activities and happenings of various destinations that you can look forward to participating in once travel is possible again. 
2. Putting the wheels in motion – just setting up an appointment (virtually, or over the phone) with a travel advisor may make you feel one step closer to reaching your future travel goals.  Your Destination Specialist is a great resource to have on-hand.  They would have spent time researching destinations to offer you detailed, up-to-date knowledge of health and safety practices of accommodations and tour operators, to whether or not certain flights are in operations and unlikely to cancel, help you navigate the ever-changing rules of travel, and they'll have insights of various travel insurance policies—as well as knowledge of cancellation policies.  Your agent will be your advocate and you can connect with them at any stage in your planning process to successfully map out a viable itinerary.  They can also inform you of the destinations that have opened their borders to international visitors. 
3. Reading or watching travel-related content – movies and books set in destinations you wish to travel to can act as a great source of inspiration!  If you're totally missing travel (we hear you!), get in touch with your 'armchair travelling self' and read, watch and learn from the stories that 'transport' you to far away destinations, exposing you to new cultures, historical accounts and travel adventures that you can one day get to experience in-person.  'Travelling remotely' doesn't have to be through books and movies either; you can also create a dish from a destination you'd like to visit one day, order yourself a gift from a small business in another country, or you can embark on a virtual tour of a renowned site!