Panama & Costa Rica
10 Day • Windstar Cruises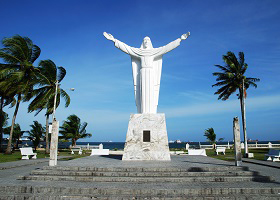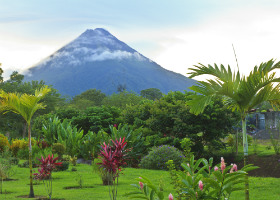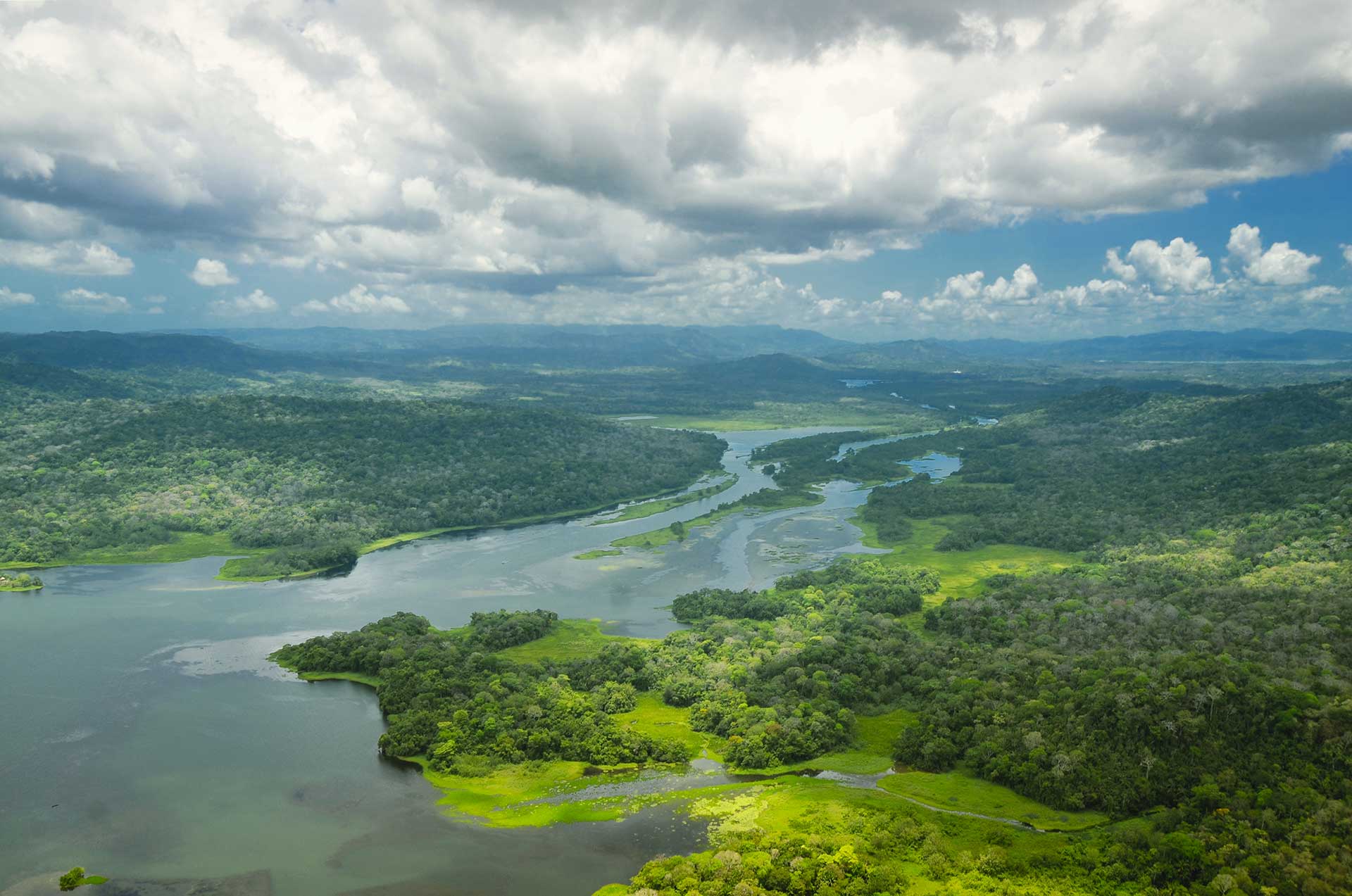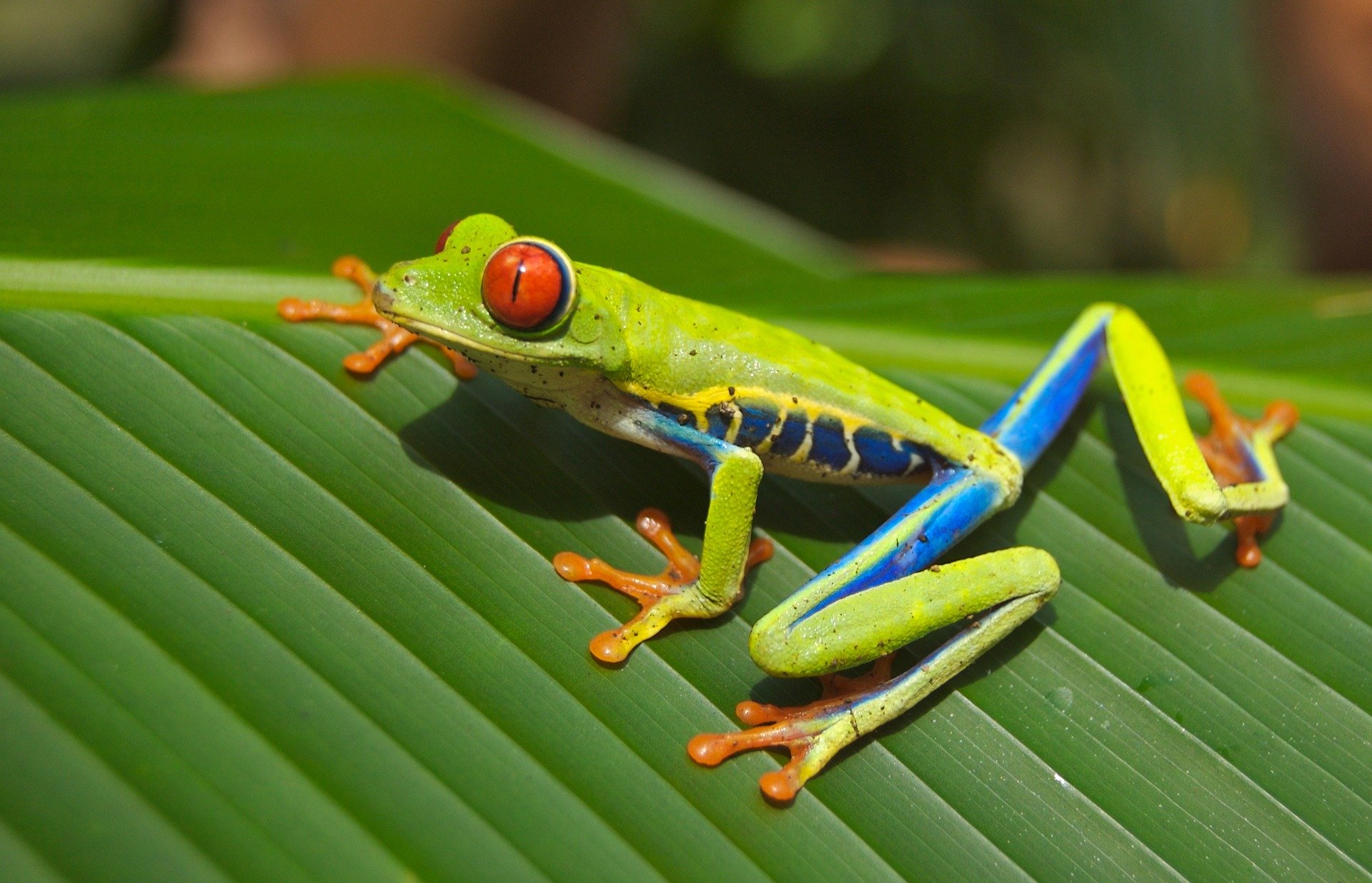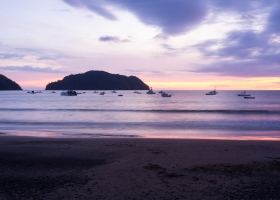 Panama & Costa Rica
10 Day Cruise Holiday - Windstar Cruises
10-Day Windstar Cruise
10-Day Central America Cruise
Experience the full majesty of Costa Rica and Panama's natural and man-made wonders on this 10- or 11-day Costa Rica and Panama Canal cruise. Wiggle your toes in Panama's white-sand beaches and the black sands of Bahia Herradura. Explore rainforests and cloudforests that are bastions of biodiversity. Transit the Panama Canal, appreciating its incredible scale and triumph of engineering in a way those on mega-cruise ships never will.
Sailing date: 18 December 2021, 28 December 2021, 12 January 2022 | Departs: Colon, Panama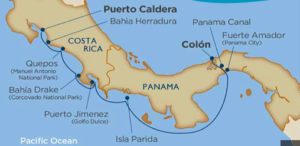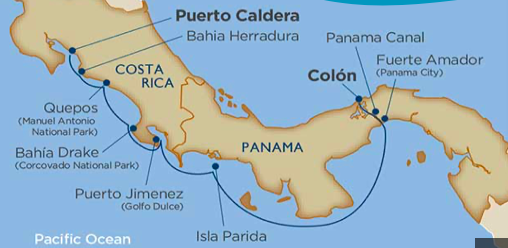 Oceanview
per person based on double occupancy
Departure dates:
18 December 2021, 28 December 2021, 12 January 2022
Package Inclusions:
Cruise from Colón to Puerto Caldera or reverse
All transfers to and from sites and ship
All taxes & fees
Prices do NOT include airfare.  Prices above are per person, based on double occupancy. 
Rates are subject to availability at time of booking.  Many other stateroom costs are available too, please ask your friendly Downunder Travel Destination Specialist for other options available.
WHERE WILL YOU VISIT?
Colón Panama
Canal Balboa / Fuerte Amador
Isla Parida
Puerto Jimenez
Bahia Drake
Quepos
Bahia Herradura
Puerto Caldera
TRIP ITINERARY
10 Days: Colón to Puerto Caldera
10 Day Adventure
Day 1 – COLÓN, PANAMA
Explore the inner workings of the Panama Canal, head into the jungle to meet with Embera Indians, or take an aerial tram ride through the rainforest canopy.
Day 2 – PANAMA CANAL, PANAMA
At nearly 48 miles long, on your transit through the Panama Canal you will enter three sets of locks that raise and lower the vessel 85 feet between the calm Pacific Ocean and the shimmering waters of the Atlantic. Your voyage features a daylight hours transit with numerous observation vantage points for outside viewing and comfortable indoor air-conditioned lounges. Expert onboard commentary enhances your journey as you watch the day to day workings of this bucket list experience.
Day 3 & 4 – BALBOA / FUERTE AMADOR, PANAMA
One of the entrances to the Panama Canal on the Pacific side, Balboa/Fuerte Amador was founded in 1519 and is a short distance from Panama City.  In 2012 Balboa was ranked #1 in Latin America in the category of world's busiest container ports. Sightseeing highlights include the colonial homes, the Administration Building, the Goethals Memorial, the Prado, and the local handicraft markets of traditional Panamanian crafts.
Day 5 & 6 – ISLA PARIDA, PANAMA
Located within a Nature Preserve of 50 islands, and part of Chiriqui Marine National Park lovely Isla Parida boasts magnificent beaches, one of which is over 1,300 feet long.  The crystal clear waters stay at 82 degrees year round and are filled with marine life. There are numerous hardwood trees like teak, mahogany, and eucalyptus, and fruit trees like mango, banana and coconut trees. Here you will be treated to Windstar's Signature Beach Party on a secluded beach that faces the Pacific Ocean.
Day 7 – PUERTO JIMENEZ (GOLFO DULCE), COSTA RICA
Picture Jurassic foliage growing down steep hillsides all the way to the waterline, the hoots  of monkeys echoing through trees choked by orchids. Golfo Dulce is one of Costa Rica's most biodiverse areas, where both the jungle and the sea brim with life. Explore the canals by kayak in search of javelinas, butterflies, and more bird species than in all of North America. This port is accessed with a wet landing.
Day 8 – BAHIA DRAKE, COSTA RICA
Bahia Drake, a UNESCO site, offers a wide variety of activities for you.  Explore the vast rainforest and expansive mangroves – home to monkeys, crocodiles, and more.  Traverse the rainforest's canopy on a zipline tour or join a naturalist guide on a horseback ride.  Snorkel the waters off Cano Island, where sea turtles, dolphins, parrot fish, manta rays and more reside.  Join a hiking tour through the peaceful green world of the Osa Biological Corridor listening for red macaws, toucans and other small mammals. This port is accessed with a wet landing.
Day 9 – QUEPOS, COSTA RICA
The former banana-exporting town of Quepos is your basecamp for a day of rainforest adventure. Take a walk along trails that weave up to waterfalls, or ride horseback to a beautiful jungle pool. A float trip through a mangrove swamp populated by monkeys, crocodiles, egrets, and herons is also available. Or you may choose a nature walk through Manuel Antonio National Park, with its lovely beaches, easy trails, and abundant animal life.
Day 10 – BAHIA HERRADURA, COSTA RICA
The coastal area of Bahia Herradura is known worldwide as the fishing capital of Costa Rica. It is a popular tourist destination with close proximity to Jaco Beach, with its excellent surfing conditions. This area offers many other outdoor recreational options along the black-sand beaches lined with palm trees. You will not have to worry about running out of daylight regardless of the time you visit because the sun rises and sets at the same time in Costa Rica all year long. This port is accessed with a wet landing.
Day 11 – PUERTO CALDERA, COSTA RICA
Located on the Gulf of Nicoya, the small town of Puerto Caldera is one of Costa Rica's top attractions, perfect for travelers who like more off the beaten path destinations where the native Tico lifestyle can be experienced. It is the gateway to San Jose, Jaco and the big city of Puntarenas, plus Los Suenos and Tortuga Island. Carara National Park is nearby, the rainforest home to crocodiles, over 400 species of birds and is considered the most likely place to see scarlet macaws.
ENQUIRE NOW!
about Panama & Costa Rica

Loading Terms & Condtions...