Discover Asia Cruise
15 Day • Singapore to Hong Kong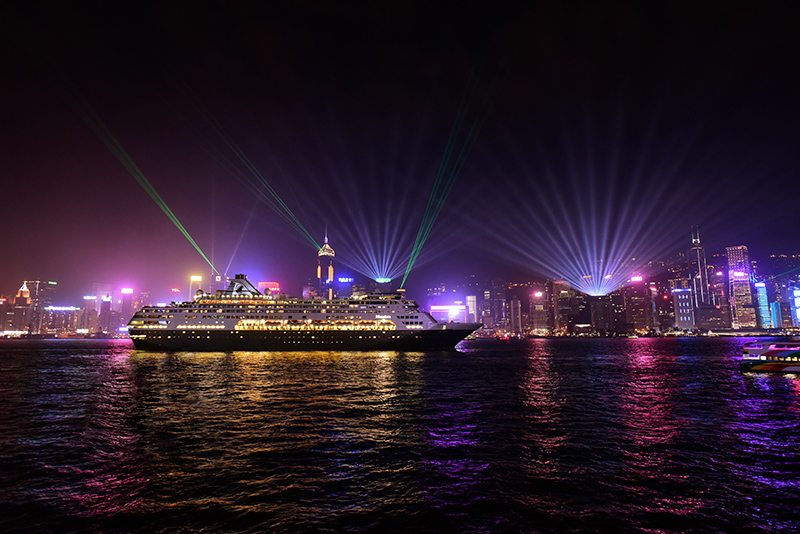 Hong Kong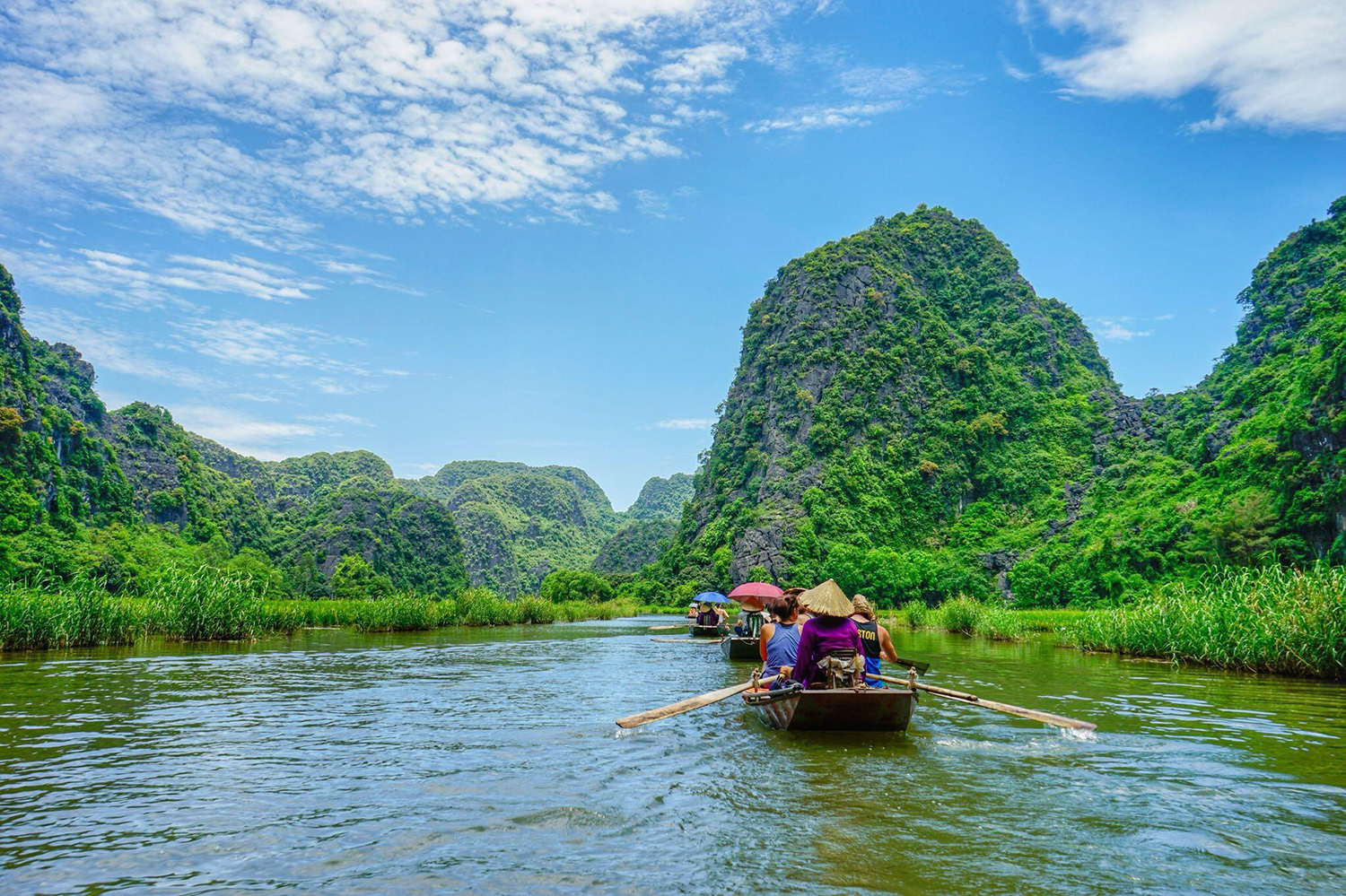 Vietnam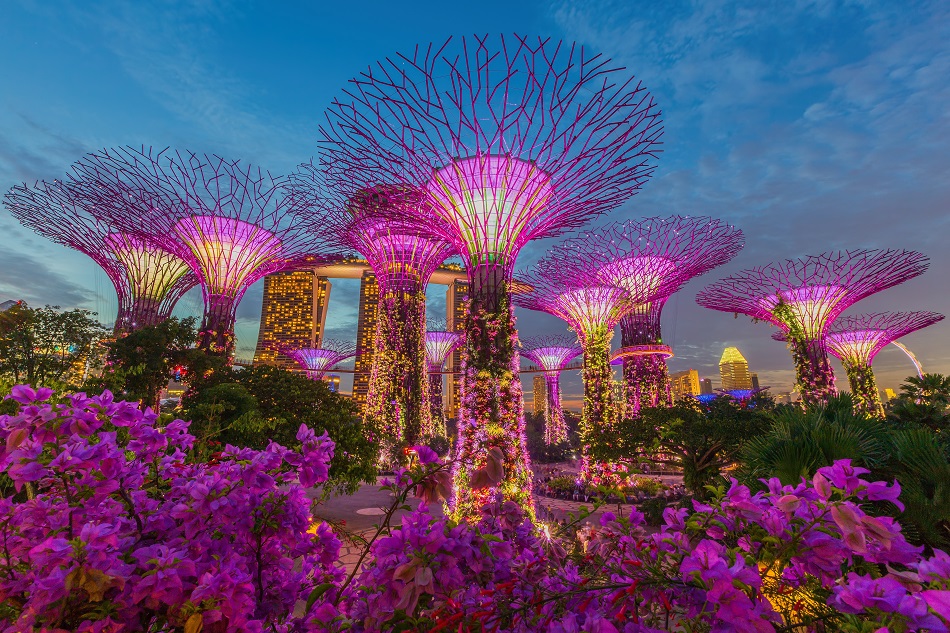 Bay Gardens Marina, Singapore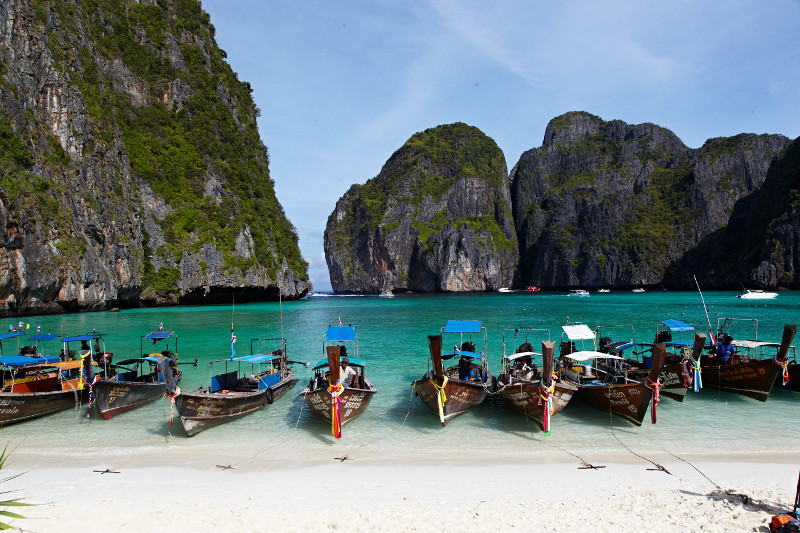 Maya Bay, Phi Phi Island, Thailand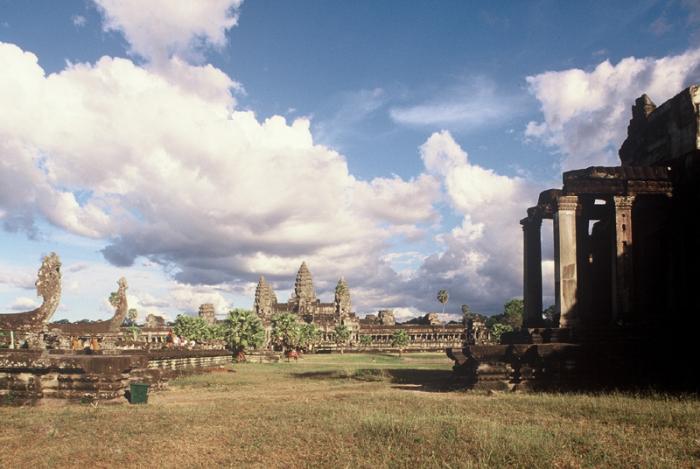 Cambodia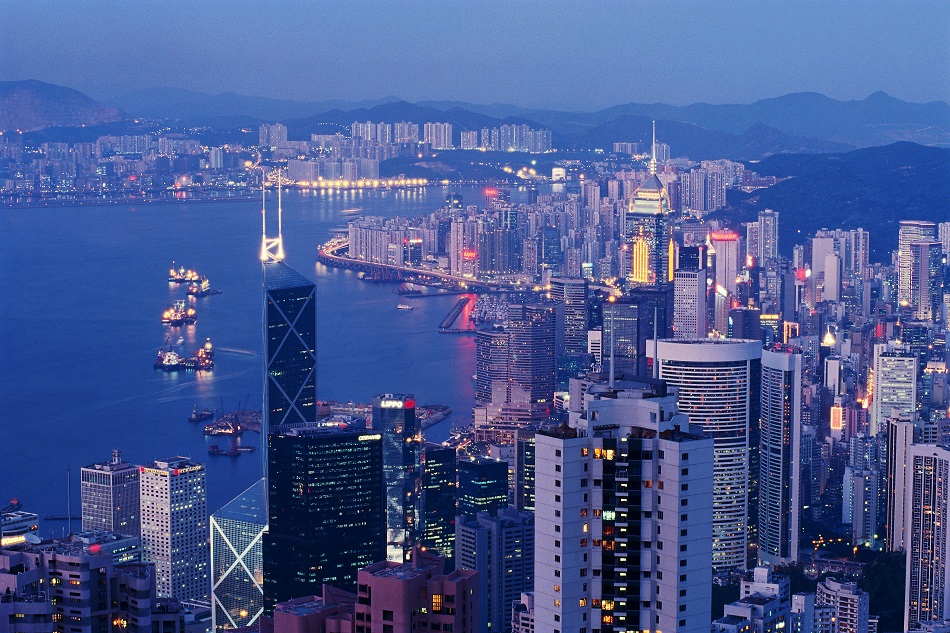 Hong Kong cityscape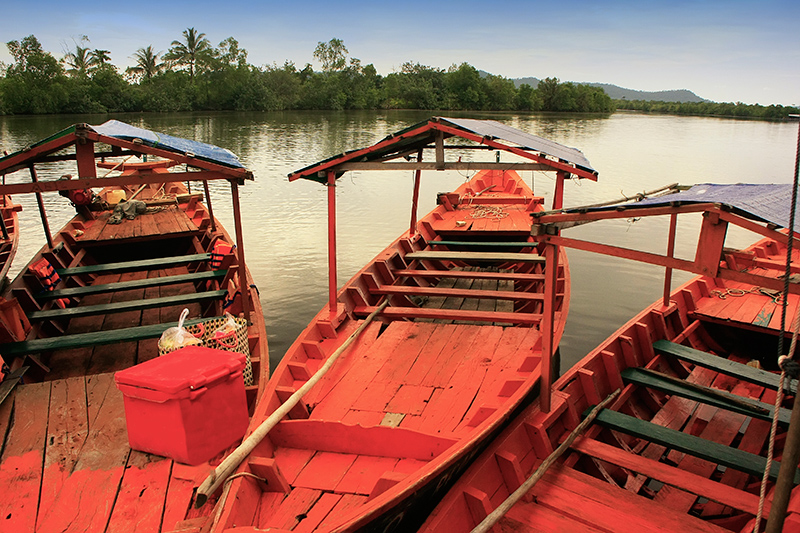 Sihanoukville, Cambodia

Discover Asia Cruise
15 Day Cruise - Singapore to Hong Kong
15-Day Far East Discovery Holiday
Uncover new favorite destinations, from Hong Kong to Singapore. Enjoy holiday festivities onboard and stay overnight in postcard-worthy destinations Bangkok.
Named for the Northern compass point, The Noordam features museum-quality art—from 19th oils to contemporary photographs of music greats Dizzy Gillespie and B.B. King. Guests onboard can enjoy cooking shows and hands-on workshops in partnership with America's Test Kitchen. Explore the world's wonders through BBC Earth Experiences. Take yoga or Pilates in our Fitness Center. Savor the sounds of Music Walk™ and the delights of our specialty restaurants.
Sailing date: 20 December 2020 – 04 January 2021
MUST BOOK BY: 01 Sep 2020
Interior Stateroom
$3002
per person based on double occupancy, Category L
Category L – 3,002 per perso
Category K – $3,042 per person
Subject to availability at time of booking.
Taxes and fees are included in the above prices.
All bookings must be directed through Downunder Travel Ltd.  
Not available through Holland America Cruise Line direct.
All prices are per person, based on double occupancy. 
Prices above do NOT include airfare.
Must book by: 01 Sep 2020
Ocean-View Stateroom
$3327
per person based on double occupancy, Category F
Category F – $3,327 per person
Category E – $3,392 per person
Category C – $3,588 per person
Subject to availability at time of booking.
Taxes and fees are included in the above prices.
**All bookings must be directed through Downunder Travel Ltd.  
Not available through Holland America Cruise Line direct.
All prices are per person, based on double occupancy
Prices above do NOT include airfare.
Must book by: 01 Sep 2020
Verandah Stateroom
$4432
per person based on double occupancy, Category VD
Category VD – $4,432 per person
Category VC – $4,497 per person
Category VB – $4,565 per person
Category VA – $4,627 per person
Subject to availability at time of booking.
Taxes and fees are included in the above prices.
**All bookings must be directed through Downunder Travel Ltd.  
Not available through Holland America Cruise Line direct.
All prices are per person, based on double occupancy
Prices above do NOT include airfare.
Must book by: 01 Sep 2020
WHERE WILL YOU VISIT?
Singapore
Nathon (Koh Samui), Thailand
Laem Chabang (Bangkok), Thailand
Sihanoukville, Cambodia
Phu My, Vietnam
Nha Trang, Vietnam
Da Nang (Hue), Vietnam
Halong Bay, Vietnam
Hong Kong, China
TRIP ITINERARY
Singapore to Hong Kong
15 Day Adventure
Day 1: Singapore
Singapore (departs Nov. 23, 2019)
Day 2: Day at Sea
DEC 21, 2020
Day 3: Nathon (Koh Samui), Thailand
Koh Samui can feel like a screensaver landscape. As if designed by Mother Nature for posters, calendars and daydreams, it's Thailand's most famous island for a number of reasons. The beach-fringed coast is edged with vivid, blue water that's a surf-and-sand playground for snorkeling, scuba diving, kayaking, building sandcastles and simply lounging. Along with busy food stalls and restaurants where you can find a whole world of cuisine made with local produce and fresh seafood as well as authentic Thai dishes, the lively streets are lined with bars, boutiques, markets and spas.
By contrast, the island's interior can provide moments of reflection and replenishing solitude. Enter the dense, hilly jungles for hikes to ancient temples and pristine waterfalls and quaint villages where you can experience true Thai hospitality.
With dreamy landscapes and island adventures from boat excursions to nature treks, you'll soon be enchanted by Koh Samui.
Day 4-5: Laem Chabang (Bangkok), Thailand
Thailand, known as Siam until 1932, is the only country in Southeast Asia (and one of the few in the world) never to have been colonized by a European power. Its capital, Bangkok, reflects the country's unique status. It has embraced modernity on its own terms as the seat of a beloved monarchy that dates back to the 13th century. In this city, Buddhist temples and gilded palaces coexist with the bustle of one of Asia's major metropolises. The contrast between the golden glow of sunrise along the Chao Phraya River, which runs through the municipality, and the neon lights of downtown can feel intoxicating. There are few places in the world where you can spend the morning visiting a centuries-old stupa, have lunch at one of the world's top Michelin-starred restaurants and then shop for exquisite silk garments. And wherever you explore, you'll be struck by the warm welcome you receive. "The Land of Smiles" may be a cliché and a tourism-marketing slogan, but it's also a fitting nickname for Thailand.
Day 6: Sihanoukville, Cambodia
Cambodia's certainly most famous for the temples of Angkor, but travelers seeking to wander farther are flocking to the small-yet-bustling coastal town of Sihanoukville. Renamed in 1964 for King Norodom Sihanouk, this provincial port is home to some of the nation's most stunning coastline and a downtown that's a blend of local businesses and a lively expat scene centered on Serendipity Road.
You'll find not one beach but several, each with its own personality: good for whether you want a relaxed day reading a novel or one full of activity, food and people-watching.
Often described as the Thailand of 20 years ago, this region is less touristy but still able to meet your expectations for a perfect beach getaway. In Sihanoukville, you can take a guided snorkeling trip, kayak through mangrove forests, hike through a national park or horseback ride on the beach. Visitors in the mood for less action can spend time exploring the local temples or shopping near the beach. Angkor's certainly amazing, but Sihanoukville might just be Cambodia's most perfect, still-secret stop.
Day 7: Day at Sea
DEC 26, 2020
Day 8: Phu My, Vietnam
The real draw of the port of Phu My is actually 80 kilometers (50 miles) away, in bustling, frenetic Ho Chi Minh City. Here, motorbikes hurtle down the wide streets and crossing the road is like a real-life game of Frogger. Its hectic pace is somewhat tempered by tranquil parks, peaceful pagodas and timeless alleyways.
Formerly known as Saigon, Ho Chi Minh City is a fascinating mix of high and low, old and new. On its streets, French-colonial architecture vies for attention with glistening modern skyscrapers; sleek designer malls sit alongside bustling local markets; and glamorous fine-dining restaurants are just around the corner from street-food stalls.
Day 9: Nha Trang, Vietnam
In Nha Trang, on the southern Vietnamese coast, you'll find a magical combination of historic sites along with a stunning beach. You can while away a day here soaking up the sun, sand and sea, alternating snorkeling or scuba diving sessions with naps in the shade, lulled to sleep by the sound of the surf. And while warm, clear waters and a white-sand beach dotted with restaurants and bars would be enough for most visitors, the city has worthy historic sites that make it more than just a beach town.
Exploring Nha Trang beyond its beach brings you a better understanding of not only the city's history but also that of Vietnam as a whole, from long before the nation was formed through its colonial period. Work your way forward from Buddhist temples like the 7th- to 12th-century Po Nagar Cham Towers and the late-19th-century Long Son Pagoda, to the city's early-20th-century French Gothic–style cathedral. By day's end, you'll likely find yourself drawn back to the water. Take a walk along the Hon Chong promontory, enjoying the view of the islands in Nha Trang Bay as you watch the sun melt into the sea.
Day 10: Day At Sea
DEC 29, 2020
Day 11: Da Nang (Hue), Vietnam
Located halfway between Hanoi and Ho Chi Minh City, the port city of Da Nang has a small-town charm despite its lack of big-ticket attractions. It is home to a stunning 30-kilometer (18-mile) coastline that is popular for water sports such as waterskiing, paddleboarding and surfing. It's also known for its great street food—and an extremely quirky bridge that you can't miss. The place was previously occupied by both the French and the Americans (this was the first place U.S. Marines landed in March 1965), and vestiges of both can be seen in the city, from the remnants of the vast U.S. air base and hospital to the city's wide boulevards and old villas.
Da Nang is a great launchpad for day trips, whether to the picturesque city of Hoi An to the south, the old imperial capital of Hue to the north, or the majestic Marble Mountains to the southwest. The UNESCO-protected Champa temple complex, My Son, which lies 69 kilometers (43 miles) southeast, is definitely worth the trip—but for those who don't want to leave the urban environs, many of the ruins have ended up at Da Nang's excellent Museum of Cham Sculpture, where you can learn all about the history and architecture of this fascinating culture.
Day 12: Day At Sea
DEC 31, 2020
Day 13: Halong Bay, Vietnam
Like a combination of Thailand's famous limestone islanded Phang Nga Bay and old Hong Kong's harbor with its dragon-sailed junks, Vietnam's Halong Bay is fast making its way to the top of everyone's Asian must-see travel list. The bay and its almost two thousand islands were declared a UNESCO World Heritage Site in 1994 giving an official stamp of recognition to this natural wonder that has captivated painters and poets for centuries. Halong City has several markets and restaurants worth visiting, and is also a convenient base before setting out for places like Cat Ba Island and some of the smaller islets with their underground caves and biodiverse wildlife. As you sail the bay or look at it from the mainland, you may feel like you've stepped into a postcard or a painting from the classic era of Vietnamese art.
Day 14: Day At Sea
JAN 2, 2021
Day 15 – 16: Hong Kong, China
Among the world's most glamorous and cosmopolitan cities, Hong Kong sits on the southern coast of China at the Pearl River estuary of the South China Sea. It comprises Hong Kong Island, where the Central Business District and most affluent areas and attractions are, and, on the mainland, Kowloon and the New Territories. Hong Kong is a regional and global hub for banking, shipping, fashion and food, boasting more than 60 Michelin-starred restaurants. Its five-star hotels are among the most elegant to be found anywhere; many are set in the towering skyscrapers that carpet Hong Kong Island's steep slopes and light up its skyline so beautifully.Officially known as Hong Kong Special Administrative Region of the People's Republic of China, Hong Kong maintains a high degree of autonomy relative to the rest of China, even after it was reunified with China in 1997 after 156 years of British rule ended.Many cruises in Southeast and East Asia start or end in Hong Kong, and it's definitely a great city in which to spend a day or two sightseeing and finding cultural things to do before or after the voyage. Smaller cruise ships can dock right in Victoria Harbour, for front-row seats of the stunning skyline. Unfortunately, pollution is a problem, and sometimes the views are obscured because of it.
Disembark January 4, 2021 (Day 16)
ENQUIRE NOW!
about Discover Asia Cruise
Trip Code: CZ101HAM

Loading Terms & Condtions...