10 Day Brisbane Trip
10 Day • City Meets Beach-y Delights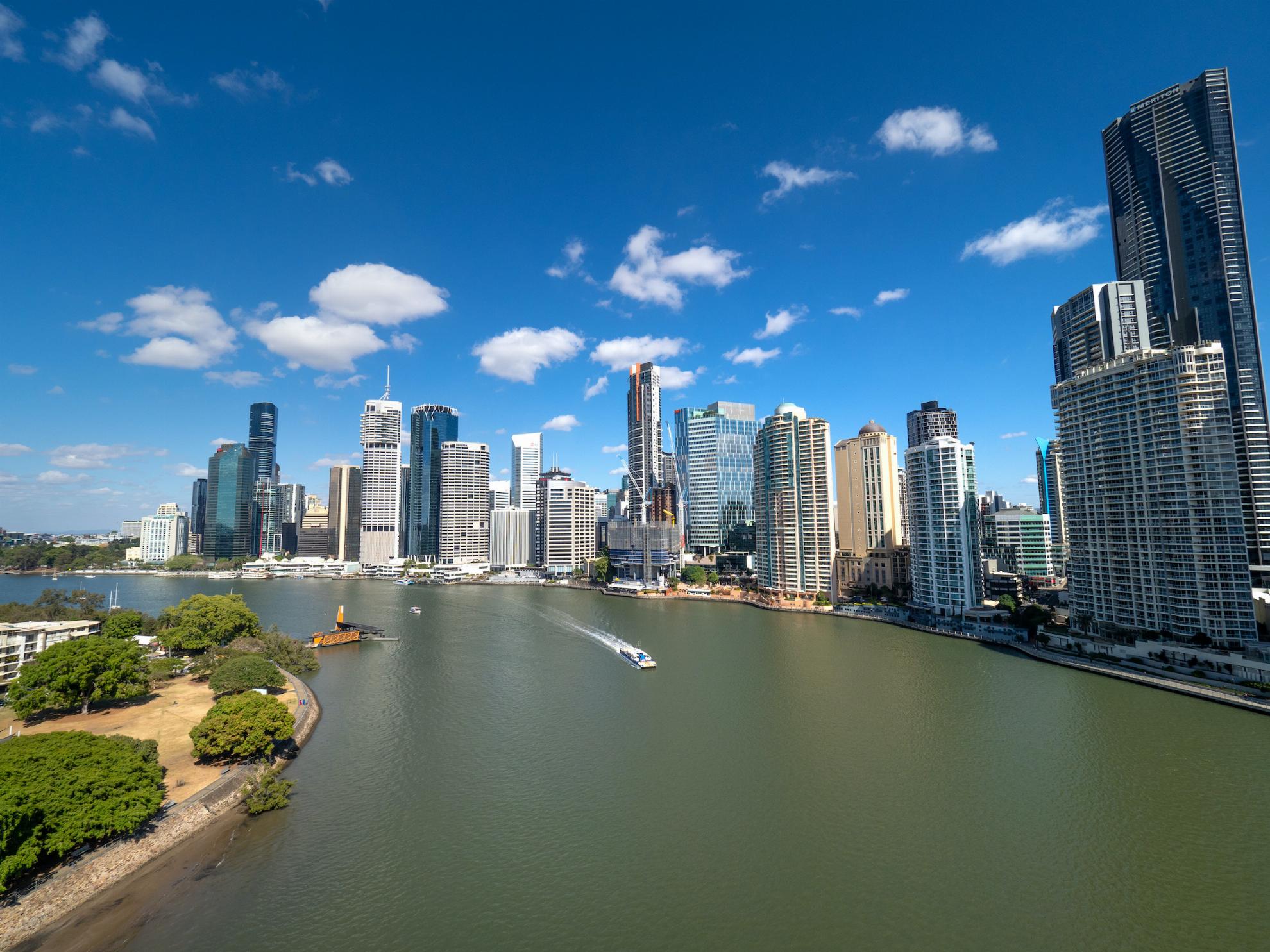 Brisbane, Queensland


Port Douglas, Queensland

Cairns, Queensland

Daintree National Park, Queensland


Skyrail, Cairns, Queensland

10 Day Brisbane Trip
10 Day Long Queensland Holiday - City Meets Beach-y Delights
This 10 Day Queensland holiday incorporates time in urban Brisbane as well as tropical delights in Northern Queensland.  We've included some unique local attractions such as a Brisbane by Bicycle guided tour, Tangalooma Island stop, as well as a Cairns' harbour dinner cruise, and the contrasts of both Rainforest and Reef visits!  Enjoy this sampling of some of Queenland's best experiences.
VALID FOR TRAVEL: 01 Feb – 31 Mar 2022
Pricing for Canucks
per person, based on double occupancy
Subject to availability.
Package Includes:
9 nights' accommodation throughout Queensland, 6 excursions, 2 breakfasts, 3 lunches, 1 dinner, all transfers, and all taxes & fees.
Airfare not included.
Note: the mandatory Australian Travel Visa is included in the price
WHERE WILL YOU VISIT?
Brisbane
Queensland
Tangalooma Island Resort
Cairns
Kuranda Scenic Rail
Skyrail
Port Douglas
Daintree
Cape Tribulation
Bloomfield Track
TRIP ITINERARY
Arrive in Brisbane, Depart from Cairns
10 Day Adventure
Day 1: Arrive Brisbane
You will be picked up at the airport and taken to your hotel where you will check in for 3 nights.
Day 2: Brisbane By Bicycle
Enjoy a ½ day guided bicycle tour by a Brisbane local with extensive knowledge of the city, historical sites and cultural attractions as well as offering a true insider's guide to local bars, dining options, events and attractions.
Day 3: Premium Dolphin Feeding Day Cruise w/ Desert Safari Tour, Moreton Island
Spend the day exploring and discovering all the great things about Tangalooma before finishing off with the highlight – hand-feeding the island's family of wild dolphins. Watch them speed into the shallows each night, where they play together and entertain until it's time to be fed.
Take a journey to the Tangalooma Desert as part of a thrilling and bumping 4WD bus tour where getting there is half the fun. Guests will receive a unique look into the heart of Moreton Island and then participate in the exhilarating sport of Moreton Island sand tobogganing, reaching speeds of up to 40km per hour!
Day 4: Cairns
You will be picked up from your hotel for transfer to the airport.
Upon arrival in Cairns, you will be picked up at the airport and taken to your hotel where you will check in for 2 nights
Cairns Harbour and Dinner Cruise
A Cairns dinner cruise is the perfect way to end a perfect day in paradise. Board the sailing catamaran and enjoy an evening of calm water cruising on Trinity Inlet, taking in the sights and sounds of this tropical port city and its surrounds as they transition from day to night.
Every journey begins with a refreshing pre-dinner drink, as all good dinner cruises should. With your glass charged, stroll the interior or exterior decks and admire the view as the sky transforms from blue to red to orange and finally a silky black, filled with thousands of sparkling stars. Your journey takes you deep into the heart of Trinity Inlet and across the waterfront precinct of Cairns, from the Cruise Liner Terminal to the Esplanade.
Day 5: Kuranda, Scenic Rail & Skyrail
Skyrail Rainforest Cableway:
Head to the Skyrail Rainforest Cableway. Make your way directly to the boarding line for your express check-in – there is no need to queue as your tickets are already on your Boarding Pass. Once aboard, be amazed as you journey over and through World Heritage protected Rainforest. Your Boarding Pass is your ticket for this iconic rainforest experience that includes time at both Red Peak and Barron Falls stations, both with spectacular lookouts. Or visit the Rainforest Interpretation Centre. Complimentary guided boardwalk tours are offered throughout the day at Red Peak Station.
Kuranda Village:
Upon arrival in Kuranda, you have free time to do your own exploring – why not take advantage of the exclusive discounts on your Kuranda Boarding Pass! The Heritage Markets operate 7 days a week and are full of colourful and interesting arts and crafts.
Kuranda Scenic Rail:
10 minutes before your scheduled departure time, board the train and take your seats – your tickets are already on your Boarding Pass so no need to check in. After boarding the train, your journey winds through hand-hewn tunnels, across bridges and around curves, all the time appreciating what an amazing engineering feat it is.
Upon arrival at Freshwater Station, our coach will be waiting to transfer you to your accommodation. Your Boarding Pass will tell you which coach to look for.
Day 6: Port Douglas
You will be picked up from your hotel and taken to the airport.
Upon arrival in Port Douglas, you will be picked up at the airport and taken to your hotel where you will check in for 4 nights
Day 7: Outer Reef Mackay Cay
Immersed in the northern frontier of Great Barrier Reef, this is the perfect snorkelling and sailing adventure for a conservation-minded visitor. Ideally suited to those who can swim and have a spirit of fun and adventure. Discerning guests can enjoy an inspiring full day experience to the absolutely stunning Coral Cays on the Great Barrier Reef in the most sustainable way!
Focusing on small groups on a luxury sailing catamaran, to fully enjoy a day of snorkelling and sailing.
Day 8: Day at leisure
Why not enjoy a stroll on 4 Mile Beach?
Day 9: Daintree, Cape Tribulation 4WD Bloomfield Track
On this full day daintree rainforest tour from Cairns, you will explore all the Daintree Rainforest and Cape Tribulation region has to offer.  As one of the only tour companies to travel on the Bloomfield Track, your experience will be like no other!
Sit back and relax in comfort in the custom-built 4WD air-conditioned vehicles while listening to informative and entertaining commentary by your local naturalist guide who has extensive knowledge of flora, fauna, history of the Daintree and Cape tribulation as well as Indigenous Aboriginal culture. Learn all about the oldest rainforest in the world, the Daintree. Your day tour will be a memory of a lifetime!
Day 10: Depart
You will be picked up from the hotel and transferred to the Cairns airport… why not stay longer?
ENQUIRE NOW!
about 10 Day Brisbane Trip

Loading Terms & Condtions...