Costa Rica Getaway
9 Day • La Fortuna, Monteverde & Manuel Antonio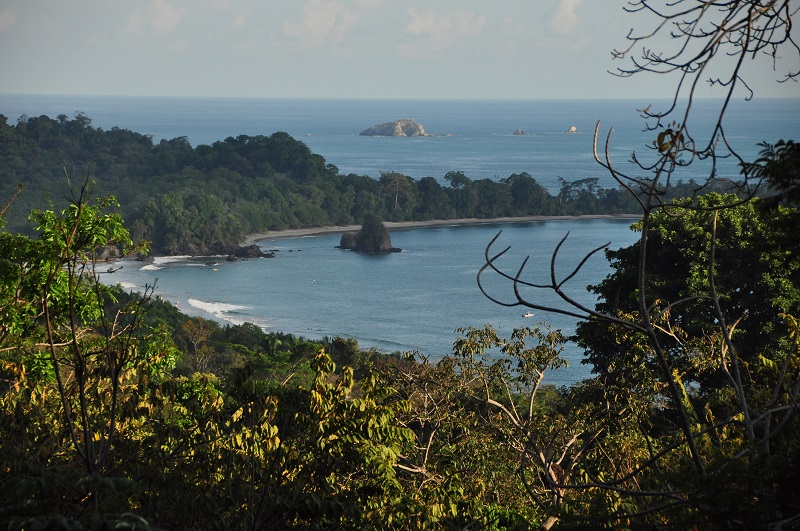 Manuel Antonio, Costa Rica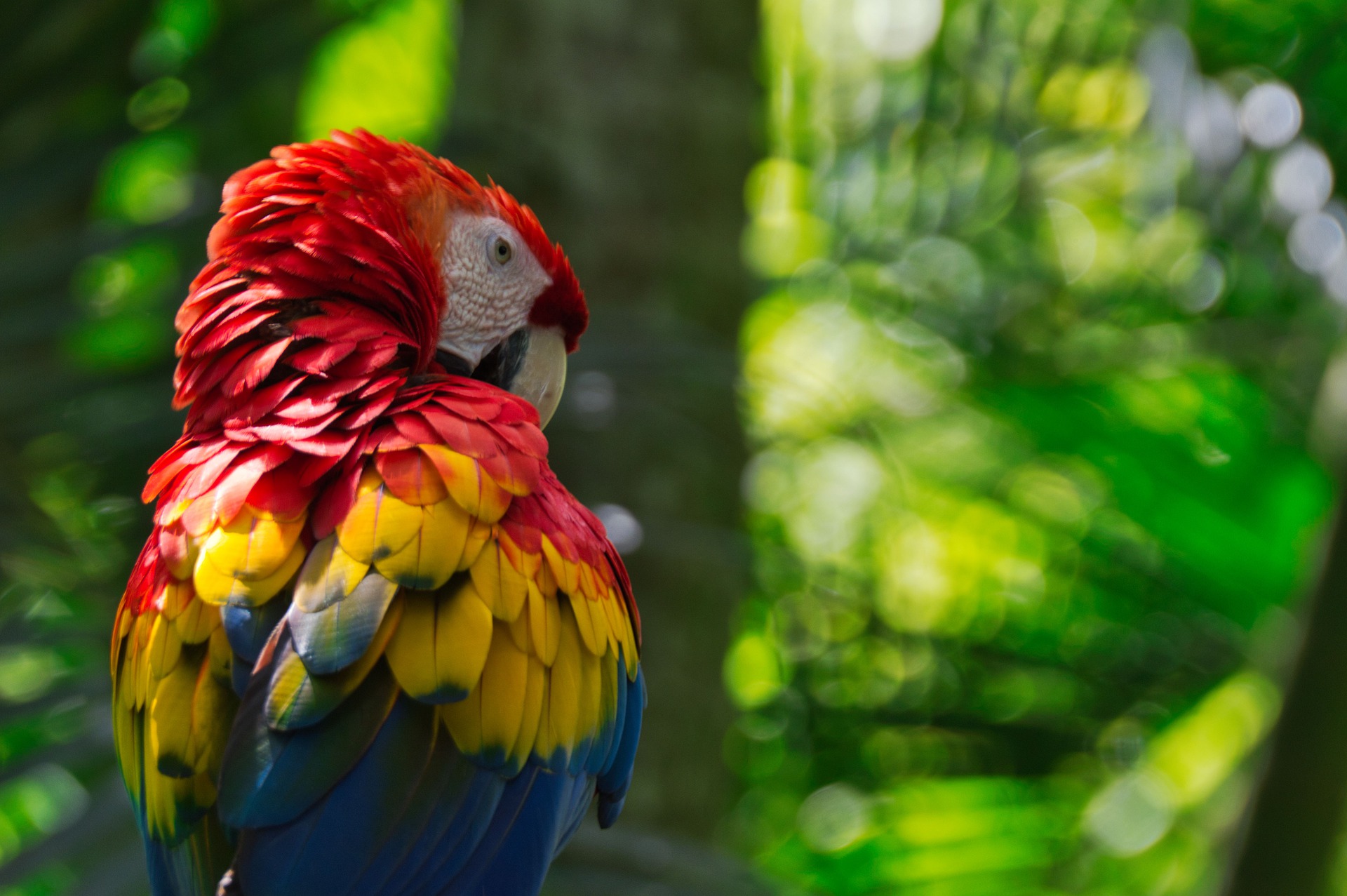 Parrot, Costa Rica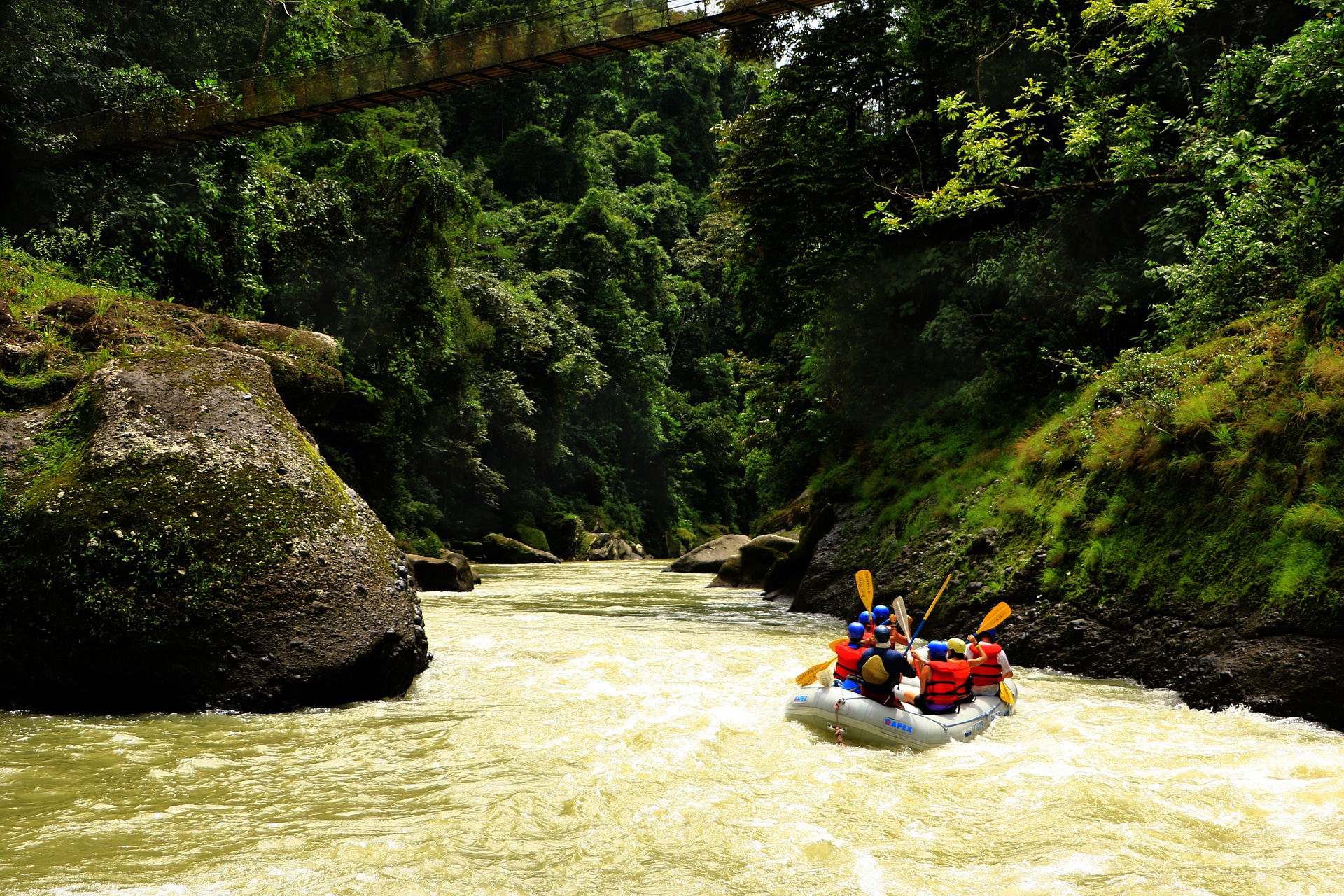 Pacuare River, Costa Rica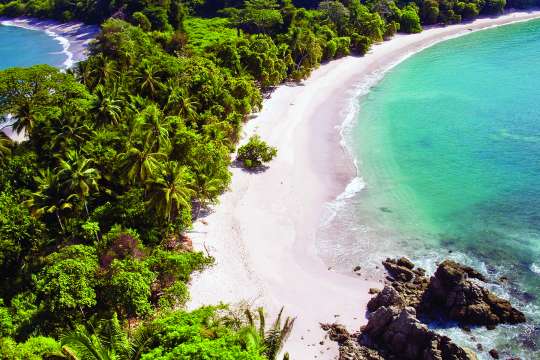 Manuel Antonio National Park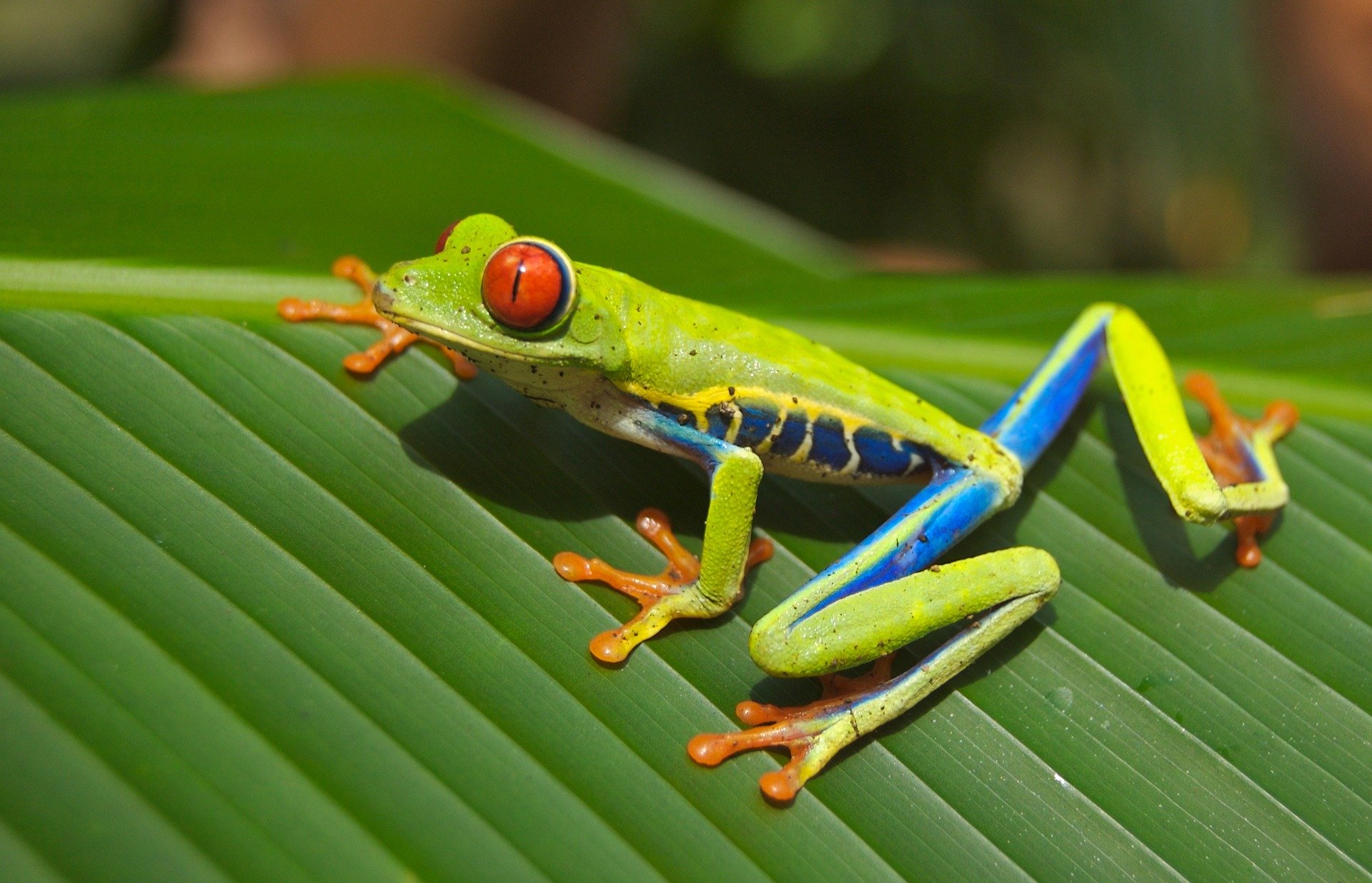 Tree Frog, Costa Rica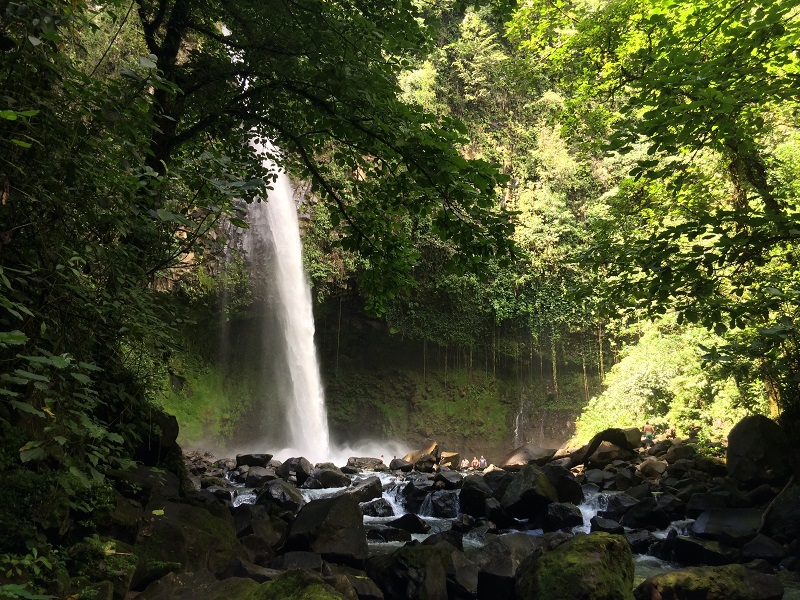 Arenal, Costa Rica

Costa Rica Getaway
9 Day Classic Vacation - La Fortuna, Monteverde & Manuel Antonio
Costa Rica is a country that is great to visit virtually any time of the year for its 12 different climatic zones, large number of national parks and wildlife refugees and biological reserves. This vacation includes a visit at the mysteriously hypnotizing cloud forest, a stop at Manuel Antonio National Park for great walks through the tropical forest, and sightseeing in La Fortuna, home not only to one of the most exciting volcanoes in Costa Rica, but some of the most beautiful waterfalls, hot springs and indigenous communities in the country.
Book By: 31 Jan 2021
Price Per Person
Based on double occupancy
Package includes: 8 nights' accommodation, airport transportation, breakfast daily, touring per itinerary and taxes
Excludes: meals not mentioned, international airfare, travel insurance
Subject to availability.
Valid for travel until 31 March 2021
WHERE WILL YOU VISIT?
Arenal Volcano
Hanging Bridges
Manuel Antonio N.P.

La Fortuna

Peñas Blancas River

cloud forest

Monteverde
TRIP ITINERARY
La Fortuna, Monteverde & Manuel Antonio
9 Day Adventure
DAY 1 – WELCOME TO COSTA RICA (-/-/-)
Welcome to the Costa Rica!
Our driver will be waiting for you at the arrival's hall to take you to your hotel located in the city of San José, our capital.
After checked in at the hotel, let us show you our capital city like a friend would show you the local aesthetics to our constantly changing "chepe" city. From public libraries that were torn down and became corky parking lots, to hidden pieces of the Berlin Wall as well as kitsch canteens.          
DAY 2 – TO ARENAL (B/-/D)
Private transfer to Arenal (3 hours drive)
La Fortuna (which means The Great Fortune) is home not only to one of the most exciting volcanoes in Costa Rica (Arenal), but to some of the most beautiful waterfalls, hot springs, indigenous communities and horseback riding trails in the country.
Enjoy an afternoon guided walk to the Arenal Hanging Bridges. It takes place in a 600-acre (243-hectares) reserve, filled with lush vegetation and a big variety of fauna. The trail is 2 miles (3 km) long, crosses 10 fixed bridges and 6 hanging bridges with lengths between 16and 328 feet (5 to 100 meters) and up to 180 feet (55 meters) high, allowing the exploration of the different levels of the forest (undergrowth, sub-canopy and canopy) and offering the opportunity to observe a greater number of species.
Then, visit Tabacon hot springs Discover Costa Rica´s largest network of naturally flowing thermal mineral springs in Arenal's largest and most beautiful private rainforest reserve.
DAY 3 – ARENAL (B/-/-)
Get to know the tropical river ecosystem, experience the tranquility of the forest while floating slowly down the Peñas Blancas River with the opportunity to observe many species of arboreal and aquatic animals such as: monkeys, sloths, iguanas, turtles, alligators and different types of birds such as herons, cormorants, American darters, andp asserines, along with the possibility of observing a reptile species called the basilisk lizard, which is capable of walking on water.
The interesting vegetation includes dense branches of ficus, luehea, and kapok trees full of lianas and epiphytic plants, which intersect from both sides of the river forming tunnels full of various shapes and exuberant green colors where very little sunlight gets through.                          
DAY 4 – TO MONTEVERDE (B/-/-)
Private transfer to Monteverde (3 hours).
Welcome to the mysteriously hypnotizing cloud forest. This is the perfect setting for zip-lining and exploring the tree canopy via hanging bridges. Monteverde is a breath-taking rainbow –covered valley in the clouds offering spectacular views of the Pacific Ocean and Arenal Volcano.
DAY 5 – MONTEVERDE (B/-/-)
In the morning, let one of our local experts walk you through the tropical cloud forest of Monteverde as you spot birds, plants and animals in some of the most unbelievable places. Seriously, these guys have developed an almost super-human power to spot mysterious creatures in the trees and clouds.        
DAY 6 – TO MANUEL ANTONIO (B/-/-)
Private transfer to the Central Pacific.
You know those places that look like a picture from a post card? Manuel Antonio is one of them. The epitome of Costa Rican paradise, Manuel Antonio offers arguably the most breathtaking view of our Central Pacific coast. Its beautifully lush tropical cliffs and white sand beaches have turned its National Park into one of Costa Rica's main tourist attractions.
DAY 7 – MANUEL ANTONIO (B/-/-)
Manuel Antonio National Park is a must. Beautiful white sand beaches, great walks through the tropical forest where you'll very likely be greeted by white faced capuchin monkeys, Morpho butterflies, birds and maybe a few other curious mammals who'll want to steal some food from you at some point. Manuel Antonio is a small yet super bio-diverse national treasure and on this tour you'll be able to learn about the many species that live here.
DAY 8 – BACK HOME (B/-/-)
Breakfast at hotel.  Private transfer back to Juan Santamaria International Airport. Why not stay longer?
ENQUIRE NOW!
about Costa Rica Getaway

Loading Terms & Condtions...