Essential Belize
13 Day • Jungle, Beach, Ruins, Nature, Wildlife, Culture, Snorkel, Dive, Reef, and the Blue Hole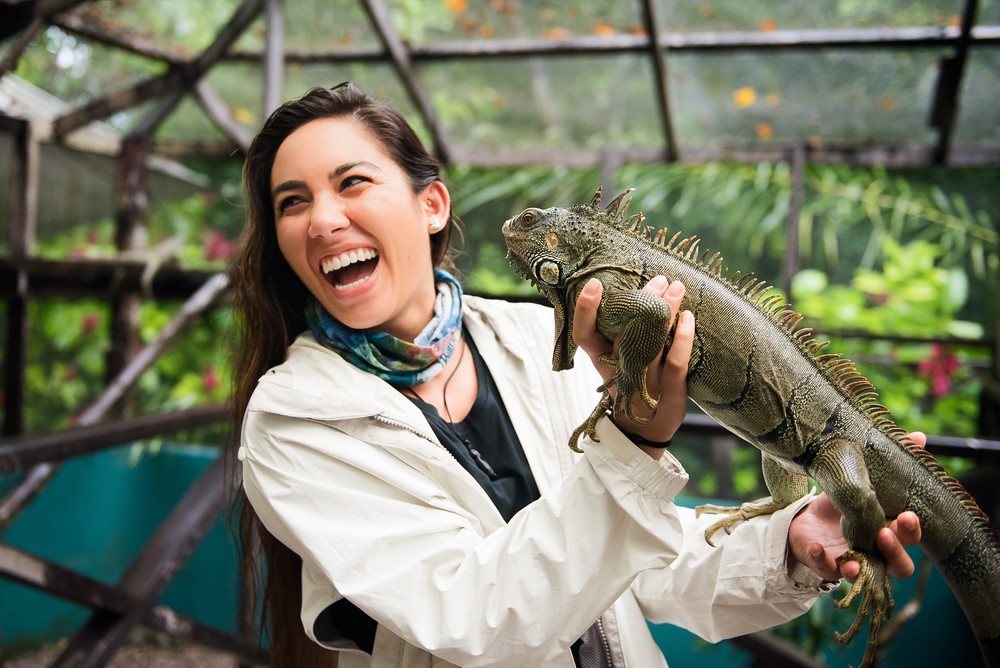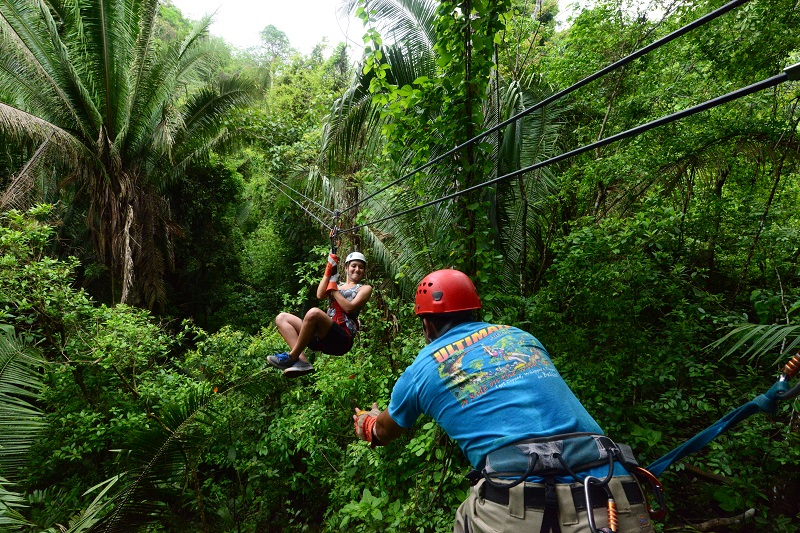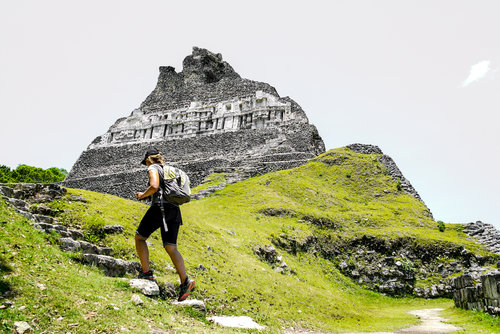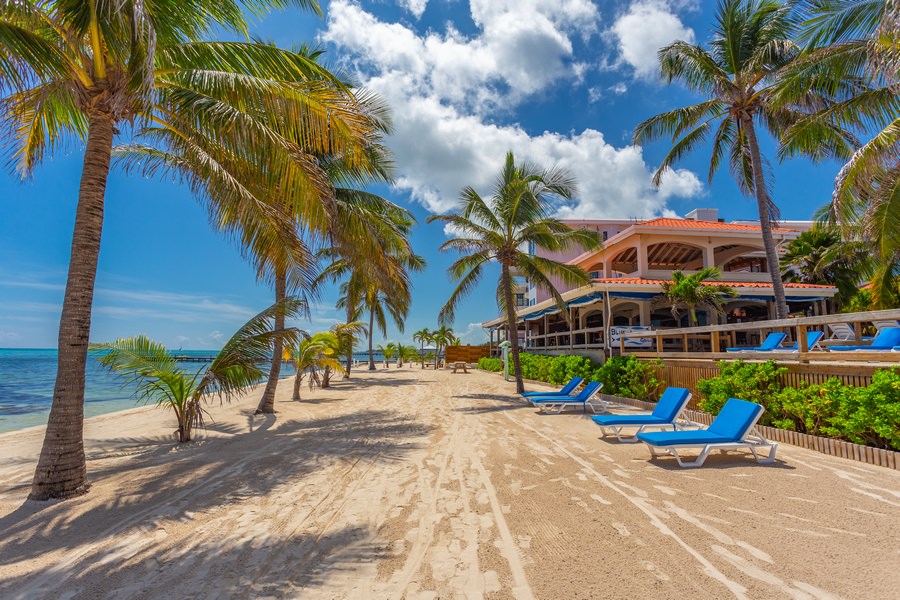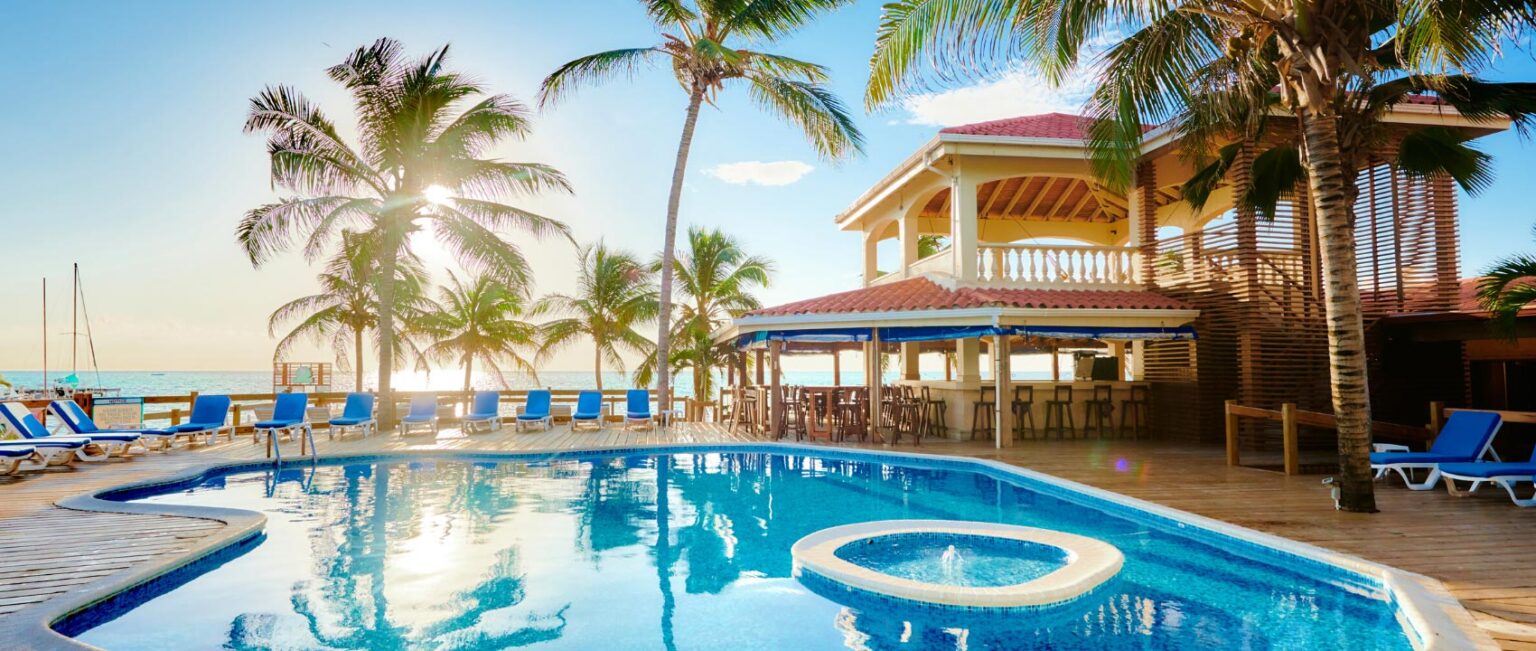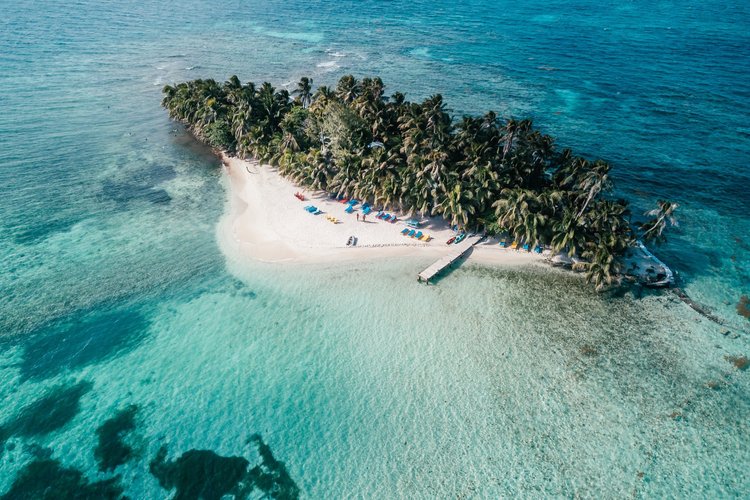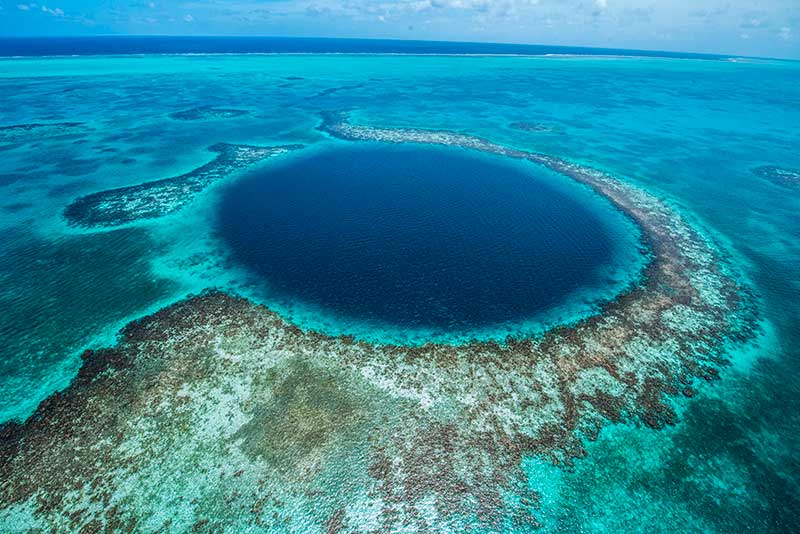 Essential Belize
13 Day Longstay - Jungle, Beach, Ruins, Nature, Wildlife, Culture, Snorkel, Dive, Reef, and the Blue Hole
Gather the ladies and make some remarkable memories together – or make new Canadian friends! – on this group trip out of Toronto where you will discover much of Belize's natural wonders, the jungles, rich culture, history, wildlife and the delicious cuisine!
Western Belize is a world class eco-tourism destination! Two thirds are home to national parks and forest reserves. San Ignacio is a thriving town, authentic, cultural, and full of adventure.  The Southern Coast, Placencia known as the "coast with the most" From local culture, offshore islands, sanctuaries, and beautiful beaches. Off to Ambergris Caye, the largest of the 200 plus cays.  Diving,  snorkeling, and a must add the Blue Hole!
Ladies' Set Toronto Group Departure: Feb 22 to Mar 6, 2023
Departing Toronto
Price is per person, based on double occupancy
This is exclusively a ladies' Group Tour!
Package includes:

International Return Air from Toronto

All land transfers

Domestic flights within Belize

2 nights in San Ignacio

7 nights in Placencia

3 nights in Ambergris Caye

All taxes, fees & fuel surcharges

Excursions Included: 

Canoe to San Ignacio Market, and Xunantunich, Cockscomb Basin Wildlife Sancturary, Monkey River Tour, Ranguana Tropical Island Experience, Garifuna Cultural and Culinary Adventure and Snorkeling at Hol Chan and Shark Ray Alley.

Extras:
Meals, items of a personal nature, Belize departure tax US$40.00 per person, travel insurance such as cancellation and interruption. Mandatory medical insurance to enter Belize is US$20.00 per person. A must-add tour to Blue Hole from Ambergris Caye.
WHERE WILL YOU VISIT?
Cayo district
San Ignacio
Placencia
Ambergris Caye
Xunantunich
TRIP ITINERARY
Cayo District, Placencia and San Pedro
13 Day Adventure
February 22nd
Upon arrival at Belize airport, a meet and greet is included on arrival.
Transfer from the airport to the hotel your hotel in San Ignacio
February 22nd- February 24th 
Welcome to the Sweet Songs Jungle Lodge for your two night stay
A included excursion: Canoe to San Ignacio and San Ignacio Market plus the Ruins of Xunantunich
One of the best parts of Sweet Songs Lodge is the proximity to the river. Guests can take canoes right from the lodge to San Ignacio town
February 24th –  March 3rd 2023
Land Transfer from San Ignacio Hotel to Placencia
Check in to the Placencia Resort for your 7-night stay
Cockscomb Basin Wildlife Sanctuary:
In Belize, the government has set aside 150 square miles of rain forest in the Cockscomb Basin Wildlife Preserve, which currently provides a protected environment for around 200 jaguars, the largest concentration of the wild cats species in the world.
The most important feature about Cockscomb though, is its trail network, the most extensive of any reserve in the country. The River Overlook and Warrie Trails are usually the best for wildlife. From the Rubber Tree Trail, there's also the small chance of seeing the secretive Agami Heron on the banks of the South Stann Creek. The Jaguars use the trails too, as an easy way through the forest, so keep an eye out for footprints.
Monkey River Tour:
The Monkey River tour carries you on a 15 miles boat ride from Placencia to Monkey River village and the mouth of the Monkey River.
On the way, the boat will maneuver through the mangrove estuaries that line the mainland providing opportunities to see uninhabited cayes, Shore Birds, and the Manatees that call these estuaries home.
Upon reaching the mouth of the Monkey River at Monkey River Village, we take a local guide and start your cruise up the river. The river cruise offers opportunities to sight hundreds of different species of birds, crocodiles, iguanas, Bromeliads and orchids, and of course the Howler Monkeys form which the river is named.
Ranguana Tropical Island Experience:
Cruise out to the picture-perfect 2-acre private island from Placencia, Belize and spend your day in a pristine tropical paradise. Paddle board, kayak, hammock nap, sunbathe, snorkel from the shore, drink, eat and play beach games. Bully's Beach Bar provides the music and libations while the staff prepares a delicious Beach Barbecue. Don't forget to try the shotski at Bully's Beach Bar! Includes Beach Barbecue lunch and activities. Does not include beverage
Garifuna Cultural and Culinary Adventure:
Long hailed as "the teachers of Belize", your Garifuna hosts, dressed in traditional attire, will teach you about the history and tradition of one of Belize's prominent ethnic groups. You'll learn about the many magical and beneficial properties of the coconut and the art of traditional coconut harvesting, husking, grating and milk extraction. Your labor of love will be repaid many times over when you sit down to partake in a delicious Hudut, a coconut based soup with fresh herbs and the catch of the day. Your meal will be served with pounded plantains and fried fish. At the end of the day, you'll learn the basic drumming techniques of the Garifuna parranda and punta rhythms
March 3rd- March 6th
Land Transfer from Placencia to Belize City Municipal airport
Fly to San Pedro Ambergris Caye
Land transfer to hotel
Check in to Sun Breeze Hotel for three nights
Snorkeling at Hol Chan and Shark Ray Alley
Shark Ray Alley is located at Zone D of the Hol Chan Marine Reserve. Shark Ray Alley got its name after fishermen and tour operators realized that a large number of nurse sharks and rays would gather at the location to scavenge the scraps from the fish local fishermen had caught. Fishermen would clean the fish they caught at Shark Ray Alley. Today, Shark Ray Alley has evolved into one of the most popular snorkeling destinations in Belize
March 6th 
Land transfer from hotel to airport.  Air transfer from San Pedro Ambergris Caye to Belize International Airport.  Fly Home to Toronto
ENQUIRE NOW!
about Essential Belize

Loading Terms & Condtions...