Essential Thailand
9 Day • Bangkok to Ao Nang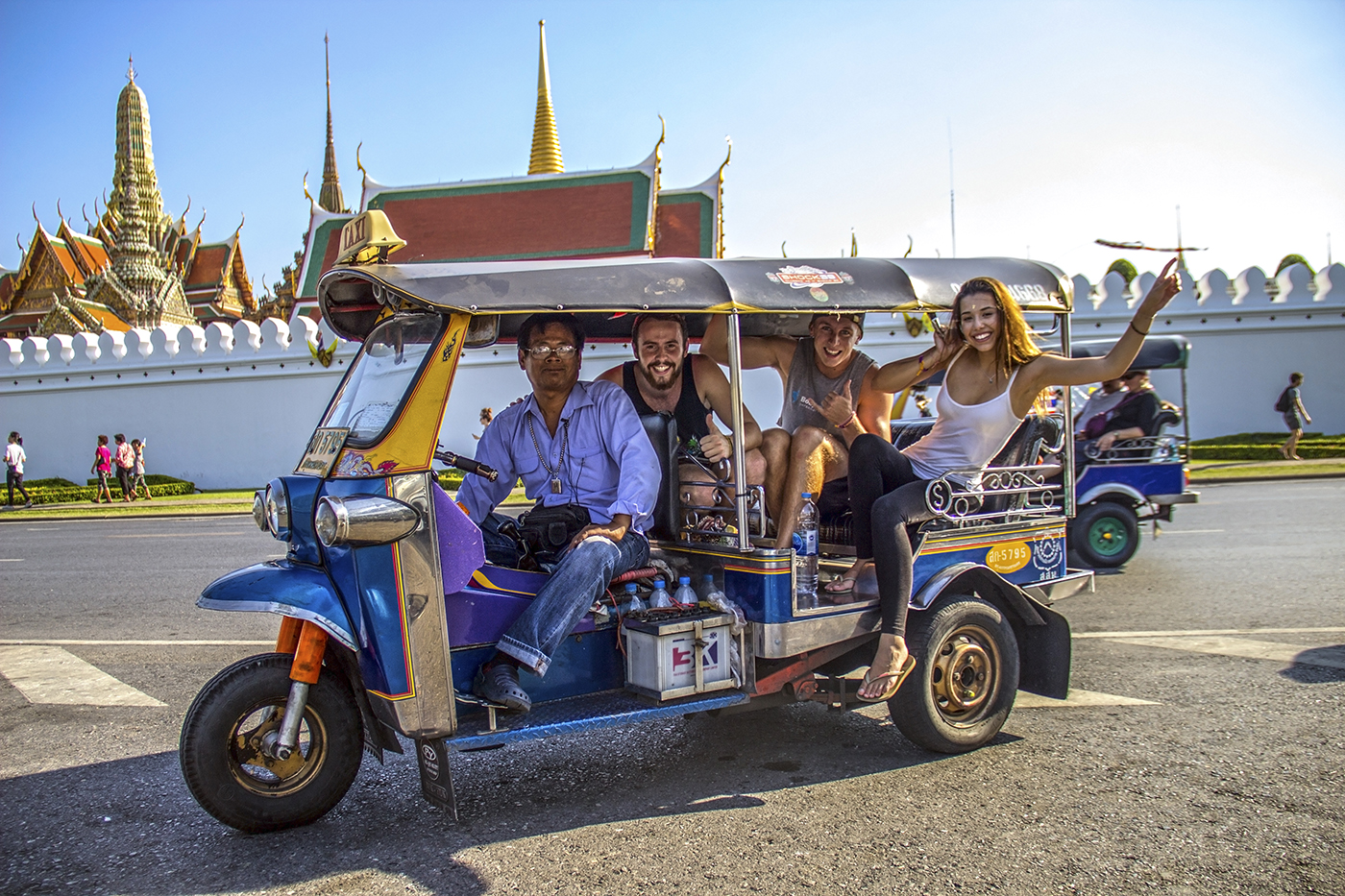 Thailand Tuktuk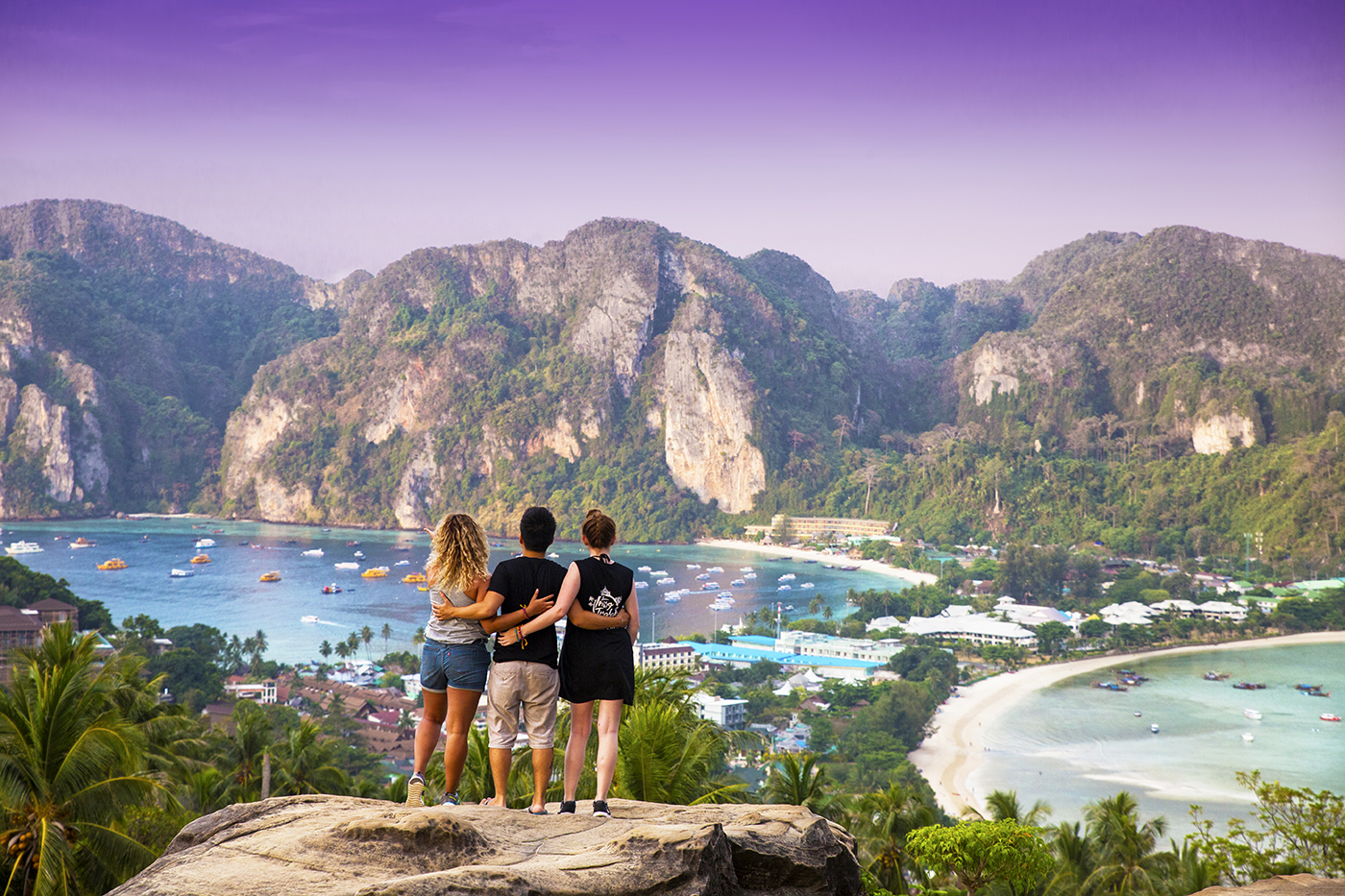 Thailand Phi Phi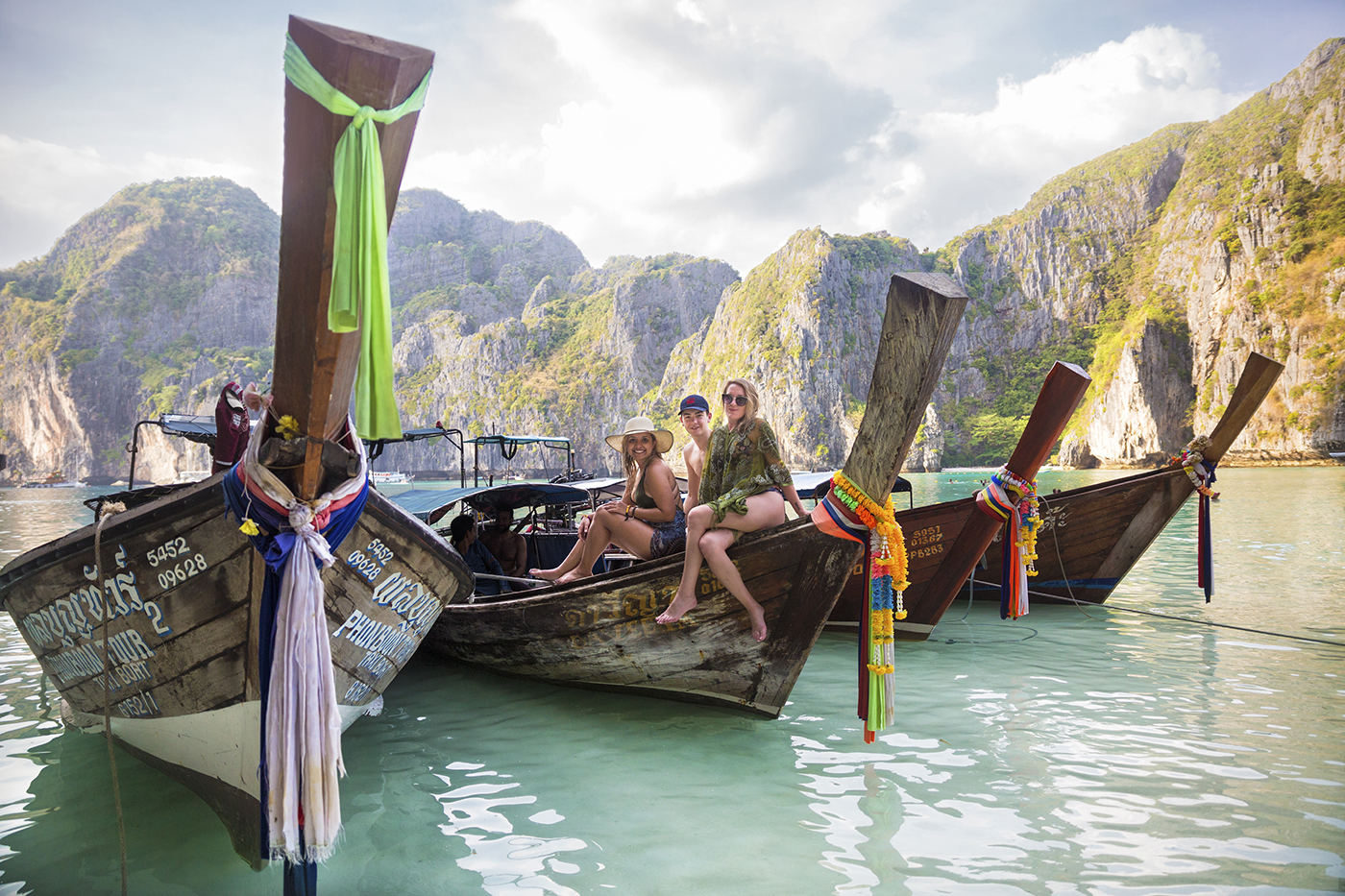 MayaBay Boats Thailand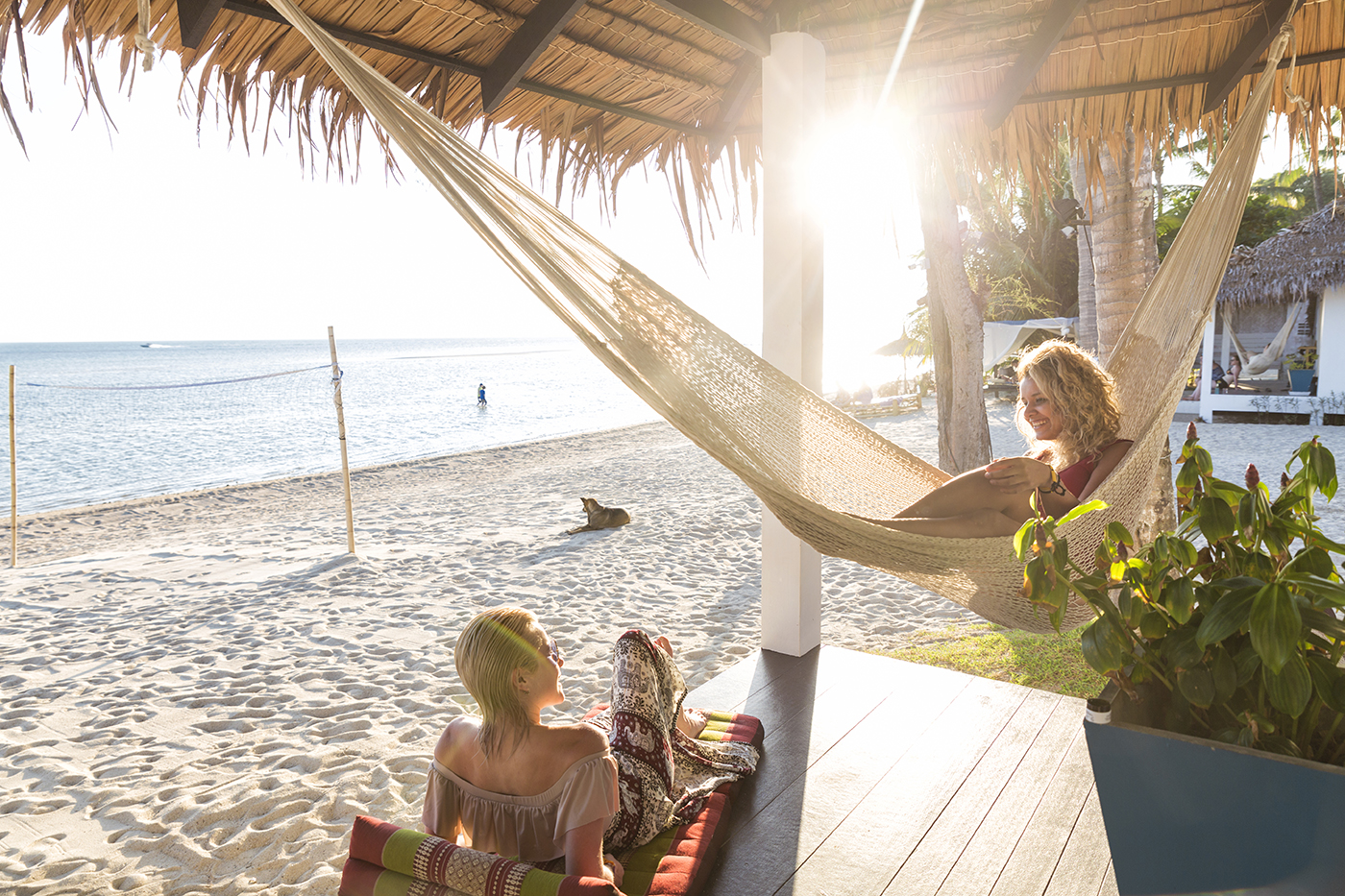 Koh Phangan Thailand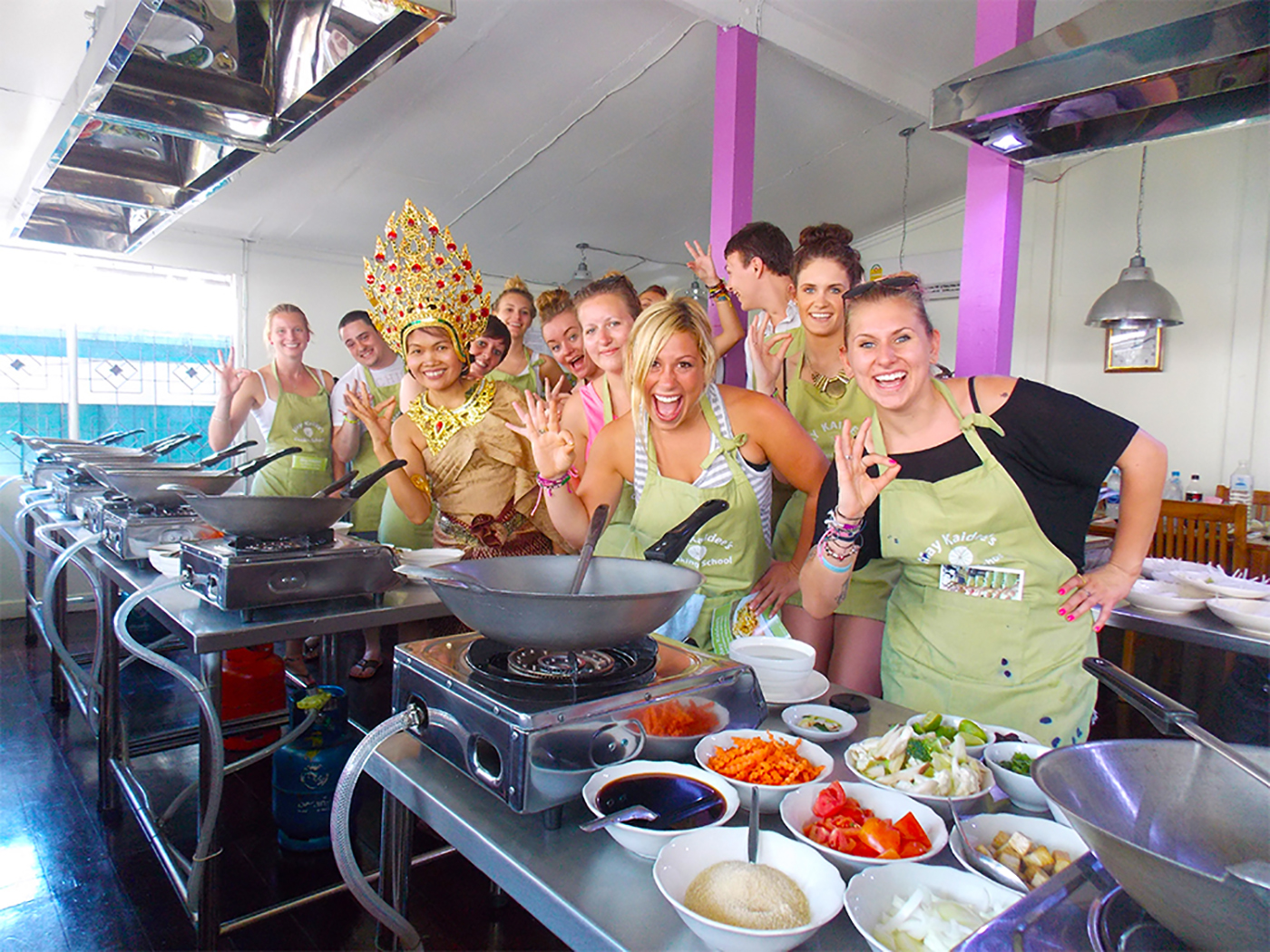 Thailand Cooking Class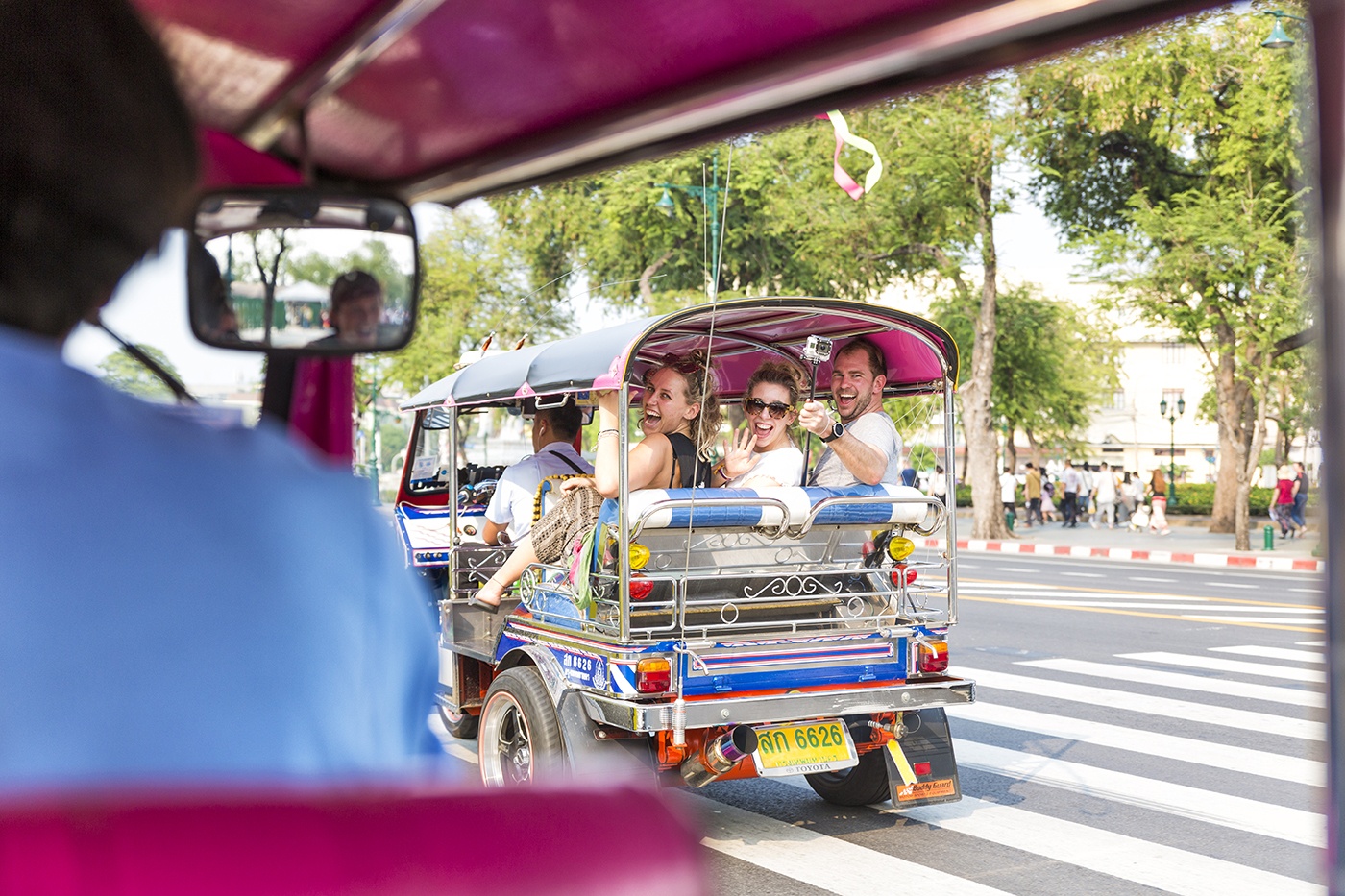 Thailand Wat Pho Tuktuk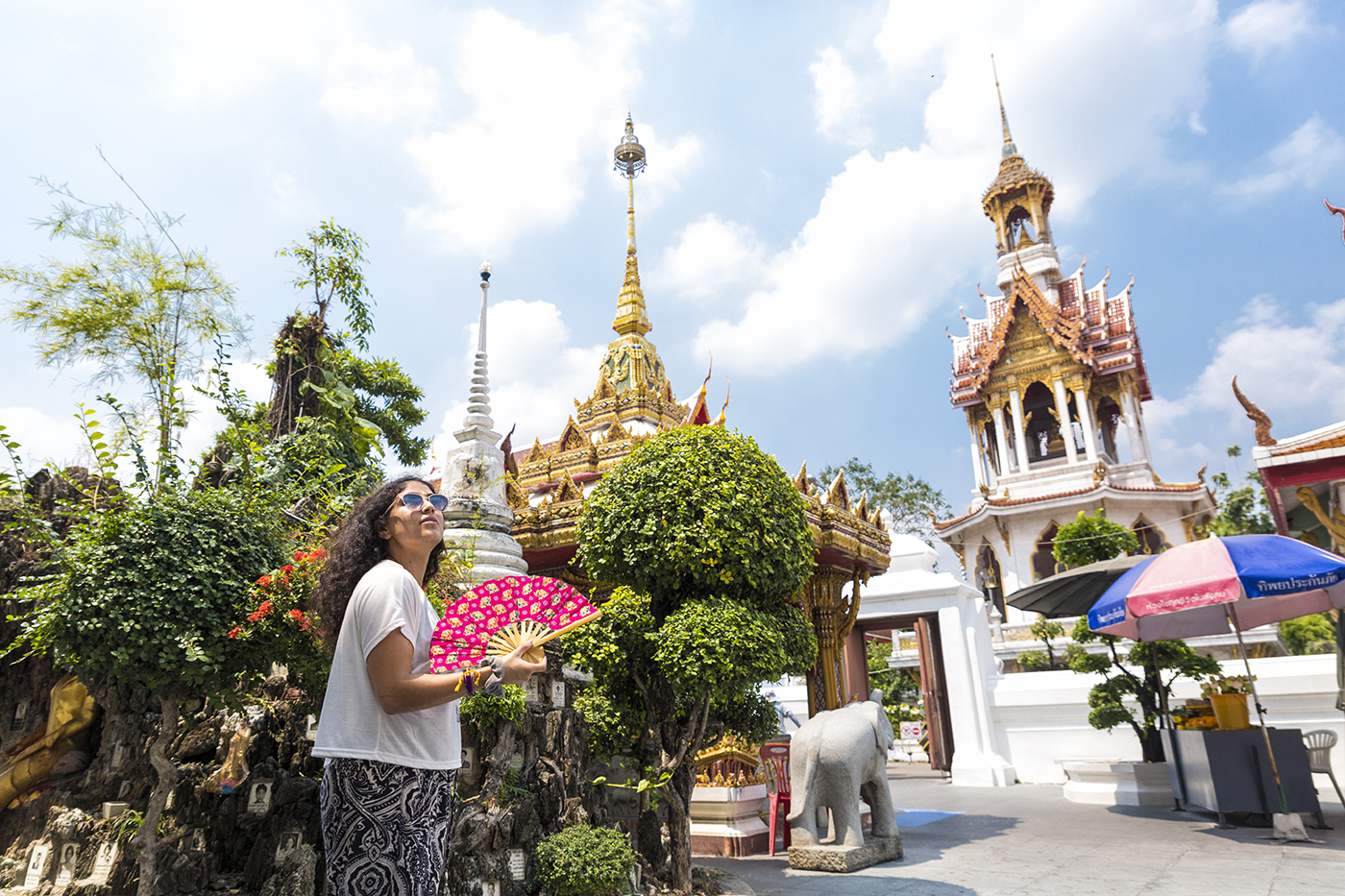 Chanasongkram Garden Thailand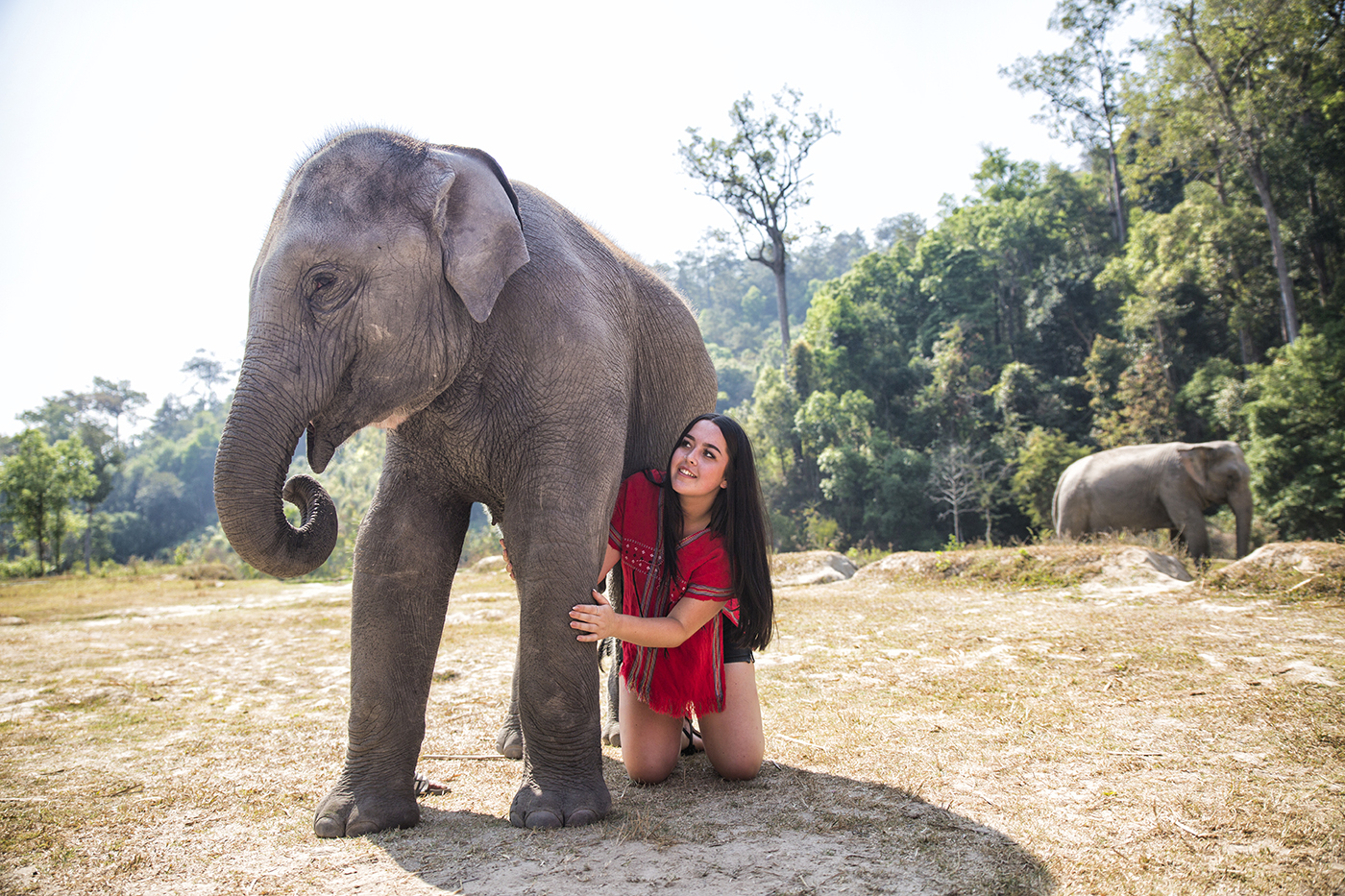 Elephants Thailand

Essential Thailand
9 Day Tour - Bangkok to Ao Nang
Exciting Adventure Ideal for First Time Young Travellers to Thailand
Love beaches, islands and cocktails? Well, you'll love this trip! Head from buzzing Bangkok to blissful Koh Samui and stunning Ao Nang, this nine-day Southern Thailand adventure will see you snorkelling, swimming and waterfall-chasing until your heart is content. Get your safari fix in the jungle of Khao Sok National Park, stay in a traditional rafthouse with classic Thai hospitality, and finish up in the aquamarine waters of Railay Beach. Bring your sense of adventure.
9 Day Thailand Tour - Budget
Per Person, Shared Accommodation
This trip is for 18 to 29-year-olds

Package Includes:
Meals: 5 breakfasts, 1 lunch, 1 dinner
Transport by ferry, public bus, private vehicle, overnight sleeper train and songthaew, Tuk-Tuk,
8 nights Accommodations in a guesthouse (3nts), hotel (1nt), Overnight Sleeper Train (1nt), Resort (2 nts), Rafthouse (1nt).
Included Activities: 
Bangkok – Wat Pho,
Ko Samui – half day guided tour, Ao Nang – Transport to Railay Beach (round trip)

2023 Departure dates:

Jan 8, 15

Feb 19

Mar 19

Jun 11, 18

Jul 2

Sep 3, 17

Oct 22

Nov 19, 26
WHERE WILL YOU VISIT?
Bangkok
Surat Thani
Bangkok – Wat Pho
Ko Samui
Ao Nang
Railay Beach
Khao Sok National Park
Krabi
TRIP ITINERARY
Bangkok, Surat Thani, Koh Samui and Ao Nang
9 Day Adventure
Day 1: Arrive Bangkok, Thailand 
Welcome to Bangkok! There will be an important welcome meeting with your tour group at around 6 pm tonight. Bangkok is a huge, buzzing metropolis, and we recommend you arrive a day or two earlier to see all this city has to offer. If you arrive early, make the most of the city's bustling markets, grab some spicy noodles from a street cart or relax with a Thai massage. You'll be staying nearby Chinatown, so you're in prime position to eat well tonight.
Optional Activities (additional expense): Tuk Tuk Urban Adventure, Bangkok Temple & River of Kings Urban Adventure
Day 2: Bangkok to Surat Thani
Today, explore some of Bangkok's most famous sights. Take an included visit with your group to the temple complex of Wat Pho, which houses the famous 46-metre-long statue of the Reclining Buddha – he sure looks comfortable. And how will you get there? Take the MRT subway train from nearby Wat Mangkorn station to Sanam Chai station – within east walking distance of Wat Pho and elegantly decorated in the style of a royal state room. Afterwards, the afternoon is free for you to discover more of the city, like the Grand Palace or Jim Thompson House (or just more food, up to you). In the evening, be ready to head south on an overnight train to Surat Thani.
Included Activities: Wat Pho
Optional Activities (additional expense): Grand Palace, Jim Thompson's House, Wat Arun (Temple of Dawn), Thai Massage
Meals Included: Breakfast
Day 3: Surat Thani to Koh Samui 
Arrive into Surat Thani this morning, continuing on an approximately 4-hour journey by public bus and ferry to Ko Samui. The island of Ko Samui has been a tourist hotspot for decades, and with good reason. You can swim, snorkel or relax in the waterfalls at Na Muang. Take a trip with the group around the island, visiting the 15-metre-tall Big Buddha (Wat Phra Yai). In the evening, perhaps feast on a delicious curry with the group and then join in the party atmosphere that is Koh Samui's famous nightlife.
Included Activities: Ko Samui half day guided tour
Day 4: Koh Samui 
Spend a free day today however you'd like – swimming, lazing in the sun or more exploring. You may like to take an optional day tour to Ang Thong Marine National Park by either slow boat or speedboat. The park is an archipelago of over 40 islands in the Gulf of Thailand, featuring pristine beaches, jungle, mangroves and limestone mountains rising out of the sea. Take a swim at popular Ko Mae island and check out the saltwater lagoon of Thale Nai (Emerald Lake). For a quieter experience and some great snorkelling opportunities, head to the nearby islands of Ko Tao and Ko Nang Yuan.
Optional Activities (additional expense): Thai Massage, Thai Cooking Class, Day trip to Koh Tao, Ang Thong Marine Park tour, Samui Elephant Sanctuary
Day 5: Koh Samui to Khao Sok National Park 
This morning, head from Ko Samui to Khao Sok National Park. Take a songtaew and catch an early ferry from Samui Pier for a 1.5-hour journey to reach Don Sak Pier. Then, jump in a private vehicle to Chiew Larn Lake (approximately 2 hours), and take a traditional longtail boat for a calm 1-hour journey to reach your rafthouse. Khao Sok National Park is the wettest spot in Thailand with some of the oldest jungle in the world. See loads of amazing limestone rock faces and, if you're lucky, monkeys playing here and there. Once you've enjoyed lunch, take a jungle hike around the park, and depending on the season, you'll see cascading waterfalls or head up high to a panoramic viewpoint. Later on, take an evening safari with your group, where you'll head by longtail boat deep in the jungle, keeping an eye and ear out for animals. This is when they are most active. Afterwards, enjoy a traditional southern Thai meal at the rafthouse with your group.
Meals Included: Lunch, Dinner
Day 6: Khao Sok National Park to Ao Nang Beach 
Lucky you with a morning in the oldest evergreen rainforest in the world. Your awesome jungle rafthouse sits right inside the park, so you'll have time this morning to catch the mist drifting along the lake as you search for wildlife in the jungle on a longail boat. This place is paradise, especially if you love nature – if you're super lucky there might be a glimpse of elephants, exotic Hornbills and water-loving Langur Monkeys deep inside the park. You'll have some free time before an included lunch, before leaving the rafthouse and heading back to the pier on another longtail boat. Then, take a private vehicle to Ao Nang, on the Andaman Sea. Get ready, 'cause you've arrived in a seaside paradise.
Meals Included: Breakfast
Day 7: Ao Nang Beach 
Ao Nang beach is on the southern Thai coast and is bursting with white sandy beach and laidback vibes. One of the most popular places to go chill out is nearby Railay Beach, but this is an interesting one to get to. Even though it's connected on the coast, the massive limestone karsts that surround the bay make it virtually impossible to access via land. That being said, take a longtail boat journey for a matter of minutes, and you'll be washed up on the pristine shores. There'll be some time to swim and relax on the sand. This place is thai-riffic, if you ask us.
Included Activities: Ao Nang – Transport to Railay Beach (round trip)
Meals Included: Breakfast
Day 8: Ao Nang Beach 
Today is as clear as the emerald waters surrounding Ao Nang. Enjoy a free day to relax on the beach or participate in a variety of optional activities. Perhaps unwind with a massage or cook up something delicious in a Thai cooking class. Take a tour out to some of Krabi's naturally formed crystal pools and hot springs, swimming in the clear waters of the Emerald Lagoon while fish nibble at your toes. You might like to take a trip out to the quiet, pristine island of Ko Hong, where you can snorkel in the shallow reefs and kayak past cliffs to a hidden salt-water lagoon. The best thing is you can choose to do whatever you please, so soak it all up!
Optional Activities (additional expense): Rock  climbing, Half day cycling trip with waterfalls, Hot springs & Emerald lagoon tour, Phi Phi Island Day Tour, Scuba Diving (3 dives), Cooking class, Thai Massage
Meals Included: Breakfast
Day 9: Depart Ao Nang Beach, Thailand
Today you are free to depart at any time. But that doesn't mean that your Thailand adventure has to come to an end! Pull up a towel on Ao Nang beach, catch some rays and relax into the day. You deserve it.
Meals Included: Breakfast
ENQUIRE NOW!
about Essential Thailand
Trip Code: ASIA100REA

Loading Terms & Condtions...