Fiji and Samoa Delights
13 Day • A Fijian and Samoan Holiday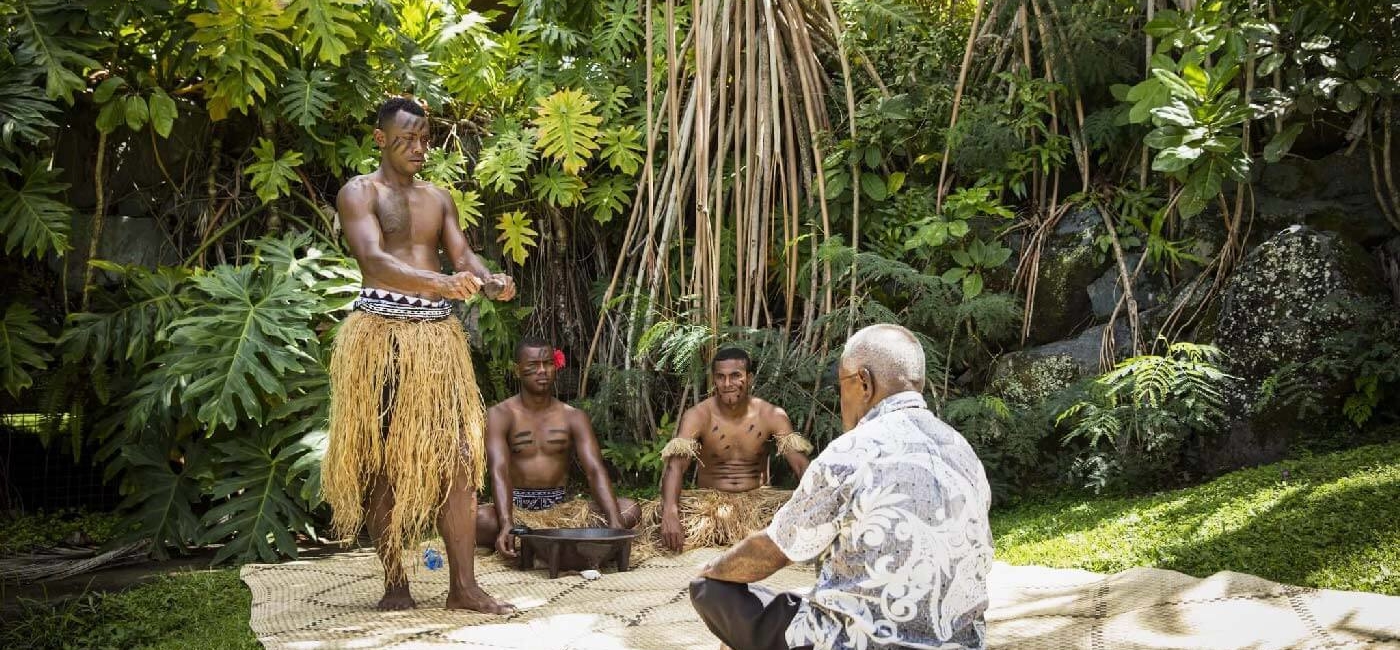 Traditional Fiji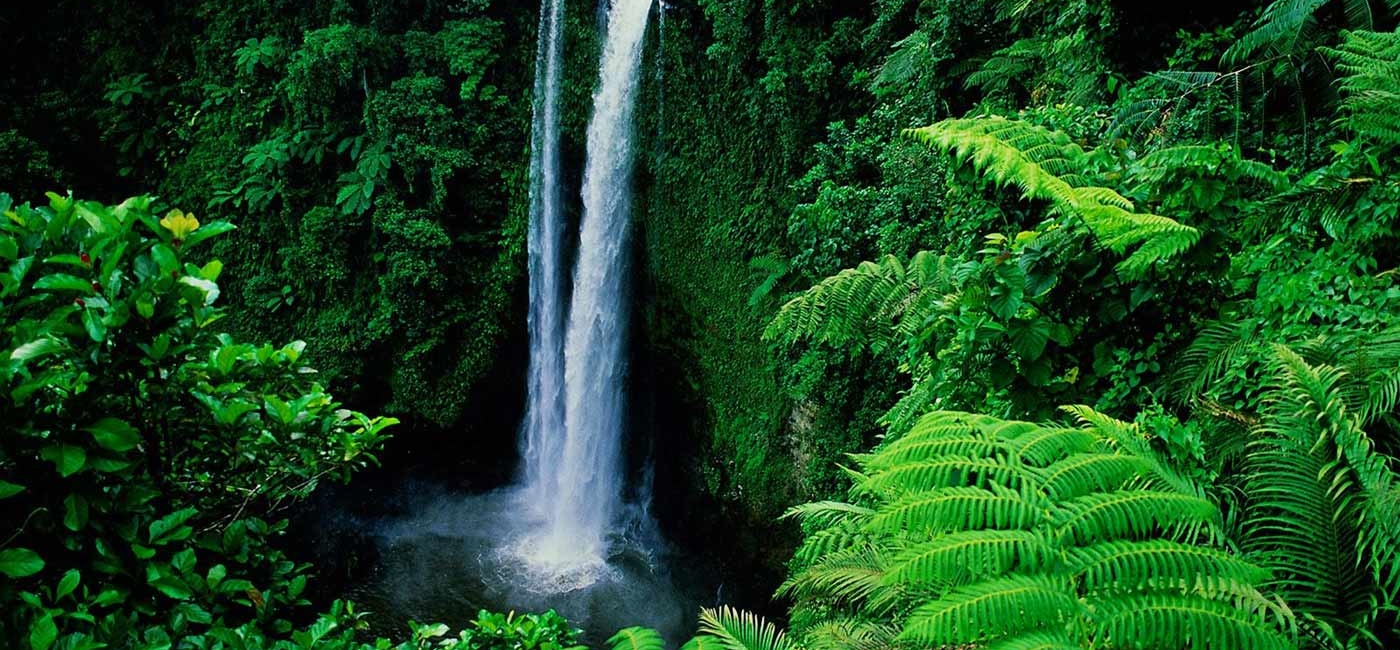 Papapapaitai Falls, Samoa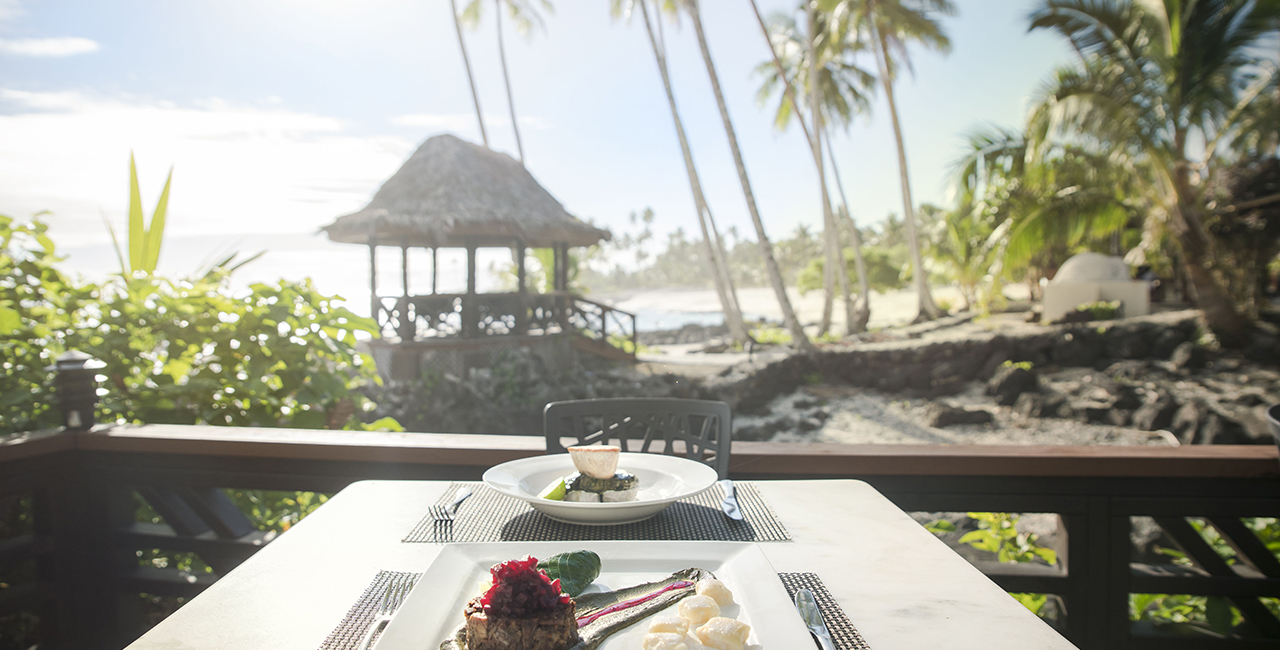 Dinner with a view, Samoa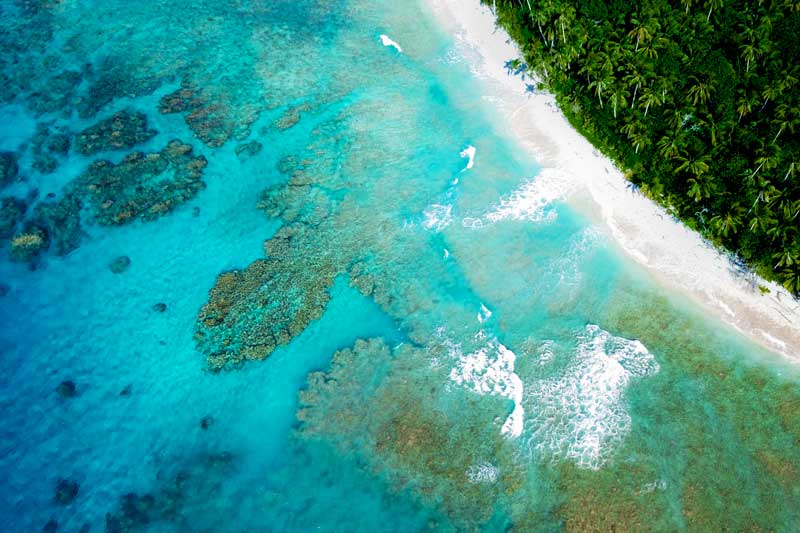 Beautiful Samoa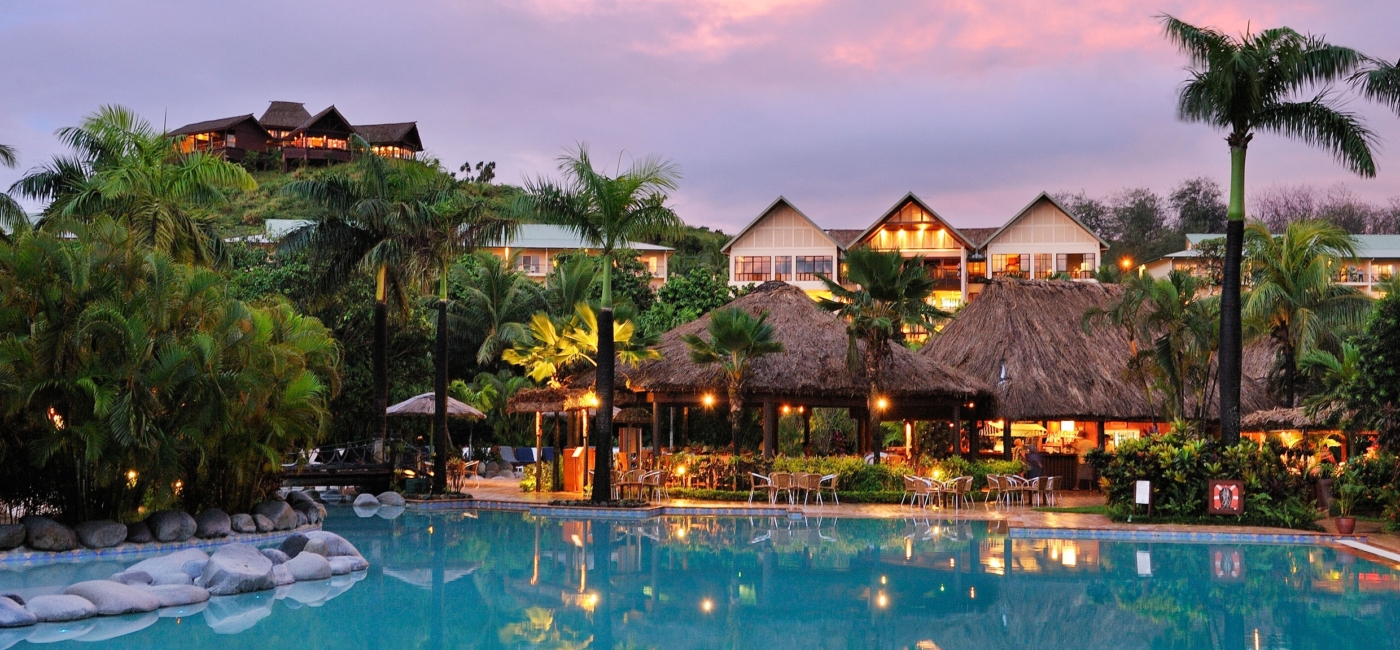 Outrigger Fiji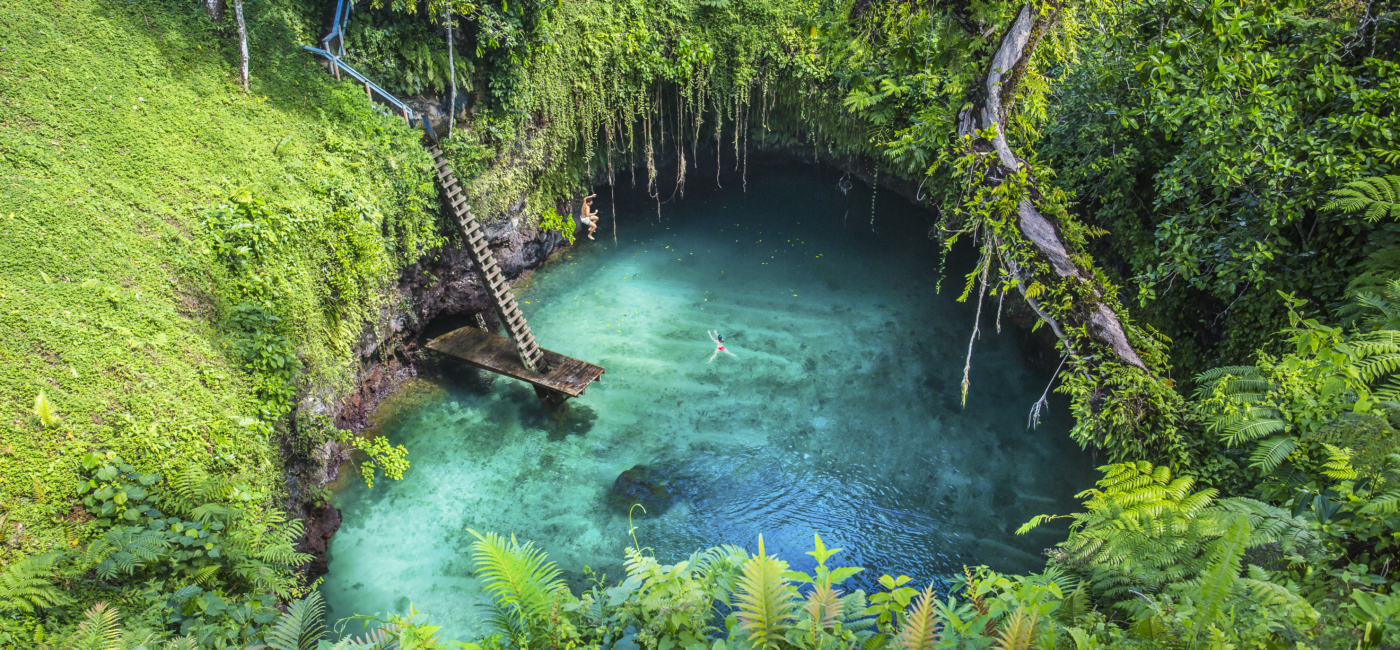 To Sua Ocean Trench, Samoa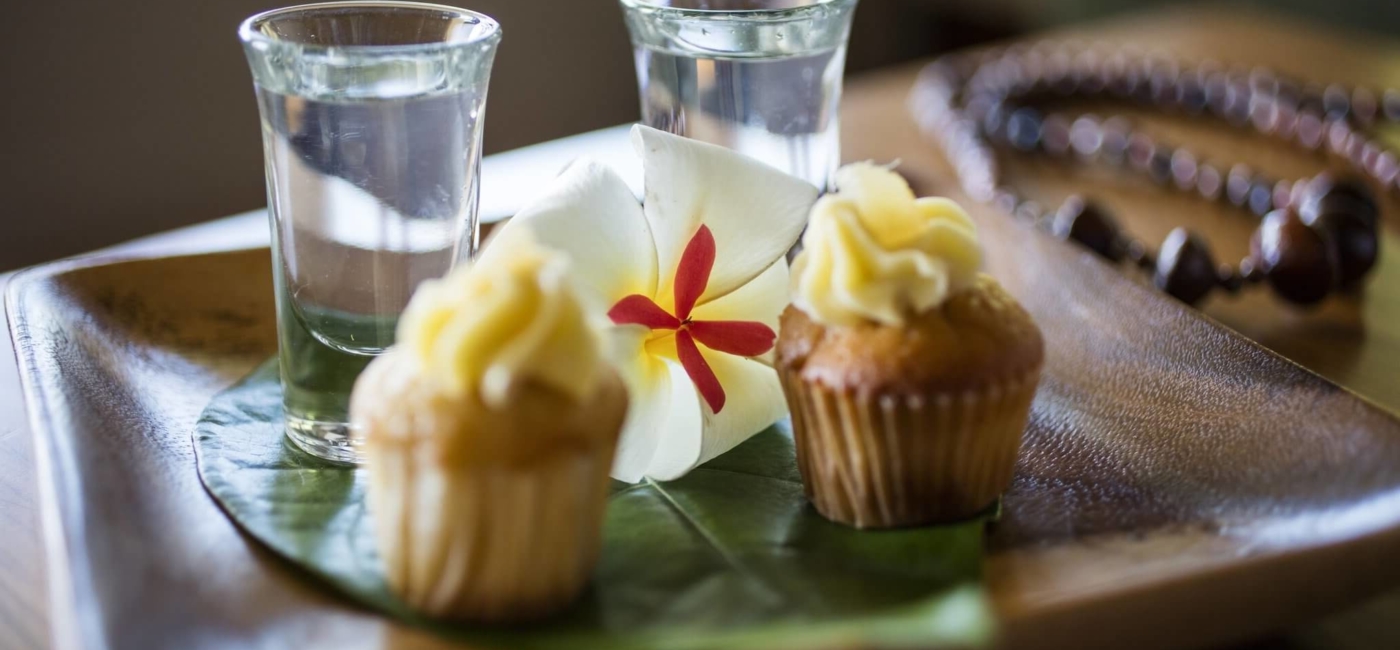 Fiji Treats

Fiji and Samoa Delights
13 Day Beach Getaway - A Fijian and Samoan Holiday
Fiji & Samoa Delights Travel Package
Take the road less travelled. Each of the ten Samoan islands offer travellers very distinct and unique environments to explore, play and enjoy. From the rainforest-covered volcanic mountain peaks to the vast valleys leading down to a coastline of white sandy beaches; Samoa offers you a simple yet truly unique getaway. Samoa and Fiji make the perfect pair.
Price Per Person
per person, based on double occupancy
Valid for travel: 
01 Nov 2020-10 Dec 2020 AND 01 Feb 2021 – 28 Feb 2021
Departing Vancouver – $4,435
Departing Calgary – $4,685
Departing Toronto/Ottawa – $5,035
Prices are per person, based on double occupancy.  Subject to availability.
WHERE WILL YOU VISIT?
Apia
Denarau
Nadi
Upolu
Samoa Parlament House
Independence Monument
Samoa Lands & Titles Court
German Monument
Fiji Safari jet Boat
Fiji Village
Sigatoka River Fiji
Moamoa Theological College
University of the South Pacific
TRIP ITINERARY
Visit Fiji & Samoa
13 Day Adventure
Days 1: Depart Canada
Depart Canada today for the South Pacific.
Day 2: Cross the International Dateline
Skip a day as you cross the International Dateline today. You will gain this day back on your return journey.
Day 3: Upolu, Samoa
Upon arrival in Samoa, you will be met and transferred to your resort.
Day 4: Apia Township Tour
This tour covers Mulinu'u, the sacred burial grounds of the chiefly families of Samoa, Parlament House, Independence Monumument, Lands & Titles Court, German Monument (where the German flag was raised) and the landing site of the first Catholic missionary to Samoa. Continue to the University of the South Pacific Agricultural campus, Moamoa Theological College and then the Robert Louis Stevenson's former home, now a museum (entry fee included).
Day 5-7: Samoa
Enjoy your time at leisure in Samoa.
Day 8: Samoa to Fiji
You will be transferred to the airport for your flight to Fiji. upon arrival in Fiji, join your transfer to your resort. The balance of your day is at leisure.
Day 9: Sigatoka River Safari
Your Safari adventure is brought to life by your Jet Boat Captain/Guide as they transport you deep into Fiji's interior aboard the purpose built Safari jet boats. Discover the history of Fiji that includes the last war of Fiji and intriguing tales of cannibalism. You will be enchanted by your Captain as they provide an insight into Fijian life, culture and their traditions. On arrival at the village you will be welcomed in and brought to the community hall where you will enjoy a traditional sevusevu (kava ceremony) as you are welcomed into your village. A quick tour of your village to allow you the chance to see firsthand the village way, before lunch is provided, then comes the Fijian entertainment. On your homeward journey your jet boat captain begin their signature Sigatoka spins aka gentle manoeuvres. We are sure that by the end of your time with us, you will have your Souls touched; your hearts warmed and will soon agree that Sigatoka River Safari is "Simply Unforgettable"
Day 10-12: Enjoy your time at leisure in Fiji.
At leisure in Fiji.
Day 13: Depart Fiji
'Moce Ni sa moce' to Fiji today as you are transferred to the airport for your flight home.
ENQUIRE NOW!
about Fiji and Samoa Delights
Trip Code: ISLA105QV

Loading Terms & Condtions...