Self Drive South Africa
9 Day • 4X4 Guided Self Drive from Johannesburg to Johannesburg

Kruger Park Game Drive


Camping in Swaziland


Ithala game reserve

Self Drive South Africa
9 Day Self Drive Africa - 4X4 Guided Self Drive from Johannesburg to Johannesburg
This guided self- drive 4X4 tour is designed to give the novice, intermediate or experienced adventurer a look into the real South Africa.  You'll travel on the lesser known, often gravel roads through areas of the country that are not generally visited by tourists.
You'll be led by an experienced, knowledgeable guide and assistant who are in constant radio contact and who will be there to assist with every step of your adventure. Overnight stops have been carefully chosen for their remote locations.
The tour requires a certain amount of flexibility and an adventurous mentality. Road, weather and other conditions are not always predictable and so we should expect the unexpected. Each day's drive is easily achievable and we will enjoy many stops along the way.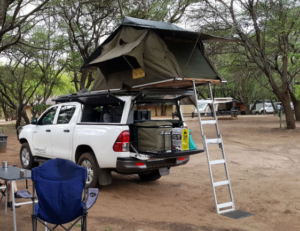 Price Per Person:
$2550
Price based on double occupancy
Price based on the following 2020 departures:
18/07/2020, 15/08/2020, 12/09/2020, 10/10/2020, 07/11/2020 & 05/12/2020
Maximum 12 people per departure date
Package inclusions: 
3 nights' accommodations in vehicle rooftop camping, 5 nights' accommodation in Comfortable Lodges (twin share), car hire, guide and assistant, most meals, group equipment, two-way radios in every vehicle, permits, mechanical backup and entry fees.
Not included: 
International airfare, tips for guides and porters, rental equipment,  vehicle hire, any required visitor visas or travel insurance.
Note: linen will be provided for certain nights of your tour; however, you need  to bring along a sleeping bag or pillow for the nights where you will be camping.  This tour requires a certain level of participation from all group members; i.e.: assisting with food preparation, washing of dishes, etc.
WHERE WILL YOU VISIT?
Dinokeng
Kruger
Dullstroom
Open vehicle game drive
Kruger Park
Drive in Kruger
Eswatini (Swaziland)
Ithala Game Reserve
Battle fields of South Africa
Dundee
Isandlwana
Natal Midlands
Sani Pass
Lesotho
Johannesburg
Natal Midlands
Rorke's Drift
TRIP ITINERARY
9-Day Guided Self-Drive Tour
9 Day Adventure
DAY 1: DEPART JOHANNESBURG – DINOKENG
Guests arrive in Johannesburg and after clearing immigration they collect their 4 x 4 rental vehicles we will use for the tour. Once we have our vehicles we meet our guide and drive the short distance to the Dinokeng reserve located north of Pretoria.
Meals: Dinner
DAY 2: DINOKENG – KRUGER
We enjoy a delicious breakfast at our accommodation before we depart on our scenic drive towards Kruger Park. Using smaller district and dirt roads our guide leads the way and we wind our way through the hills and small towns. Our route will include a stop in Dullstroom and an own expense lunch in Graskop before we finally reach Kruger National Park and our camp for the next two nights.
On arrival at our camp we setup our roof top tents and settle in for a night around our camp fire.
Meals: Breakfast, Dinner
DAY 3: KRUGER
As is custom in the bush we rise early before to sun and enjoy a cup of coffee before we depart on a morning game drive in the park. Using an open game drive vehicle and a local guide we explore the park in search of animals. Kruger Park is famous for all the animals found here and our guide will take time to give us more information on the creatures we find.
We spend as much time as possible in search of animals before we return to camp for a hearty brunch.
Guests then have the remainder of the day to relax or explore the park. In the evening our guide will prepare our dinner on the open fire and we fall asleep to the sounds of the surrounding bush.
Meals: Brunch, Dinner
DAY 4: KRUGER – SWAZILAND
After breakfast we depart on a short game drive through the park and slowly make our way south to exit the park. From here we follow small roads through the beautiful area around Barberton and take a mountain pass into the Kingdom of Eswatini, formally known as Swaziland. We enjoy a roadside picnic along the way and arrive at our accommodation in the afternoon.
Meals: Breakfast, Lunch, Dinner
DAY 5: SWAZILAND – ITHALA GAME RESERVE
A relaxed morning we enjoy breakfast at the Lodge before our guide leads the way out of Swaziland back to South Africa and the Ithala game reserve. Located in Zululand the area is known for its game reserves and breath-taking scenery.
This afternoon guests have time to explore the park in their vehicles before we setup camp for the night.
Meals: Breakfast, Lunch, Dinner
DAY 6: ITHALA – NATAL MIDLANDS – RORKE'S DRIFT
Today is dedicated to exploring the battlefields of the Natal Midlands. The hills are scattered with old battlefields dating back to the Anglo Boer and Anglo Zulu wars. Our route will include sites like Dundee, Isandlwana and finally Rorke's Drift.
Meals: Breakfast, Lunch
DAY 7: RORKE'S DRIFT – SANI PASS – LESOTHO
It is with great excitement that we depart today and make our way to Lesotho and the infamous Sani Pass – arguably one of the highlights on the tour. Lesotho is a land locked country completely surrounded by South Africa and is known as the Mountain Kingdom.
We wind our way through the Natal Midlands to the small town of Himeville from where we start our ascent up to the top of Sani Pass. Our guide will lead the way guiding the 4 x 4 vehicles up the pass.
We cross the border into Lesotho at the very top of the pass and spend the night here admiring the views over the valley.
Meals: Breakfast, Lunch, Dinner
DAY 8: LESOTHO
We enjoy our breakfast at the lodge before we depart on our journey through Lesotho. What the country lacks in size it makes up for in scenic beauty. Our guide will lead the way through the towering mountains as we slowly make our way up north.
We arrive at our Lodge in the afternoon and guests will have time to explore the surrounding area on foot.
Meals: Breakfast, Lunch
DAY 9: LESOTHO – JOHANNESBURG
We wake up to the fresh mountain air and enjoy our breakfast at the Lodge. We make our way back into South Africa. After a visit to the Golden Gate National Park we follow the district roads back to Johannesburg travelling through the farms lands.
We arrive back in Johannesburg in the afternoon and the end of our journey.
Meals: Breakfast
ENQUIRE NOW!
about Self Drive South Africa

Loading Terms & Condtions...