Korea, Thailand & More
13 Day • Korea, Thailand and Beyond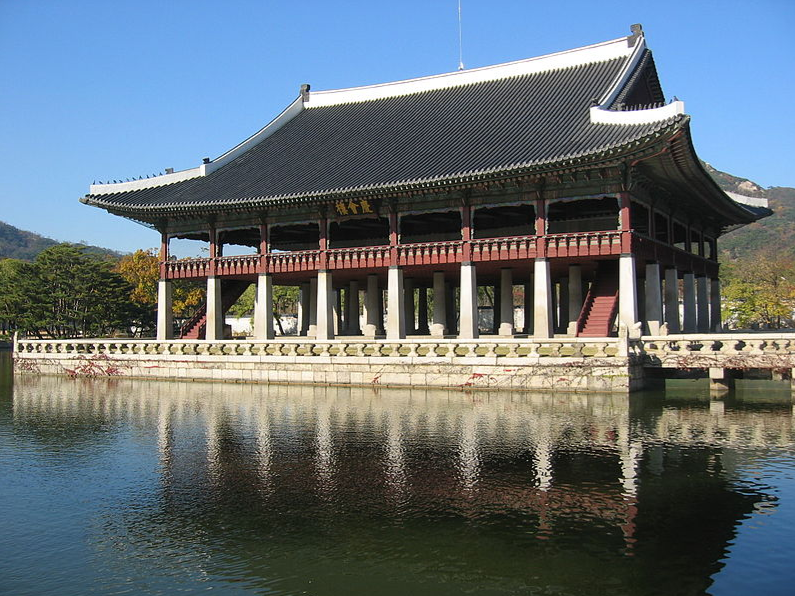 Gyeongbok Palace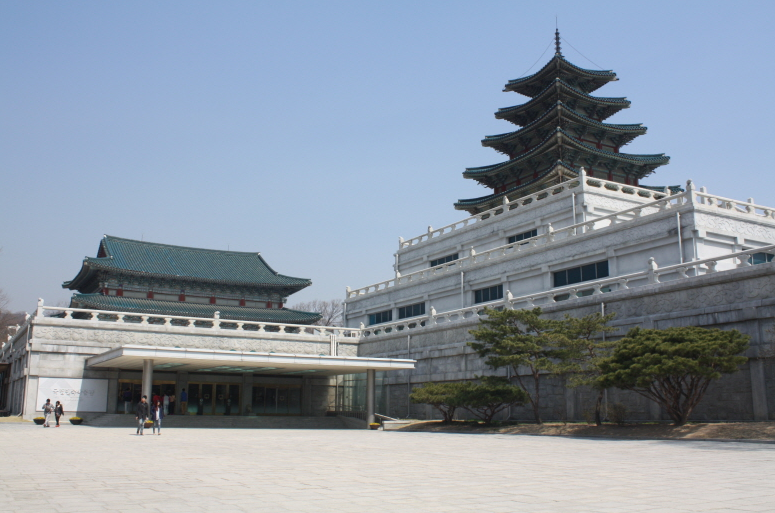 National Folklore Museum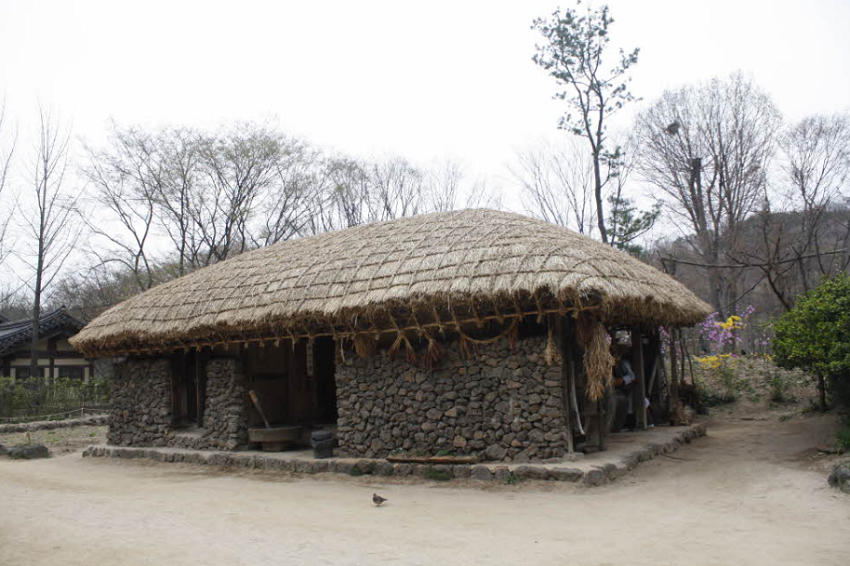 Korea Village


Tuk Tuk ride in Thailand

Siem Reap in Cambodia

Vietnam city life
Korea, Thailand & More
13 Day Guided Tour - Korea, Thailand and Beyond
From beautiful Seoul, the capital of South Korea, where you'll enjoy Village visits, Marketplaces, and palaces as well as modern city skyscrapers and the renowned street markets.  You'll then head to Vietnam amid the chaotic streets of Ho Chi Minh City, and onward to Thailand's vivacious capital, Bangkok, finishing in Cambodia, where you'll see the spectacular temples of Angkor Wat.  This fascinating guided journey provides the perfect opportunity to experience the best of South East Asia!
Price Per Person
$2699
price based on double occupancy
VALID FOR TRAVEL on select dates between Jan – Mar 2021
Package includes:
Daily breakfast, hotel accommodations for 10 nights, transportation (including public transport), various tours and all taxes & fees.
This is a guided tour.  Subject to availability.
Hotel accommodations are at a 3-3.5 star rating
Airfare is NOT included in the above price
WHERE WILL YOU VISIT?
Seoul
Korean Folk Village
Gyeongbok Palace
Insadong
Namdaemun Market
Phnom Penh
Moc Bai
Psar Tuol Tom Pong
Khmer Rouge
Choeung Ek Memorial
Wat Phnom
Mekong river front
Battambang
Kampong Luong
Siem Reap
Angkor Wat
Bangkok
TRIP ITINERARY
Korea and beyond
13 Day Adventure
Day 1: Arrive Korea
Arrive at Incheon International airport
Transfer to hotel in Seoul
Hotel check in
Day 2: Seoul
Korean Folk Village – an open-air folk museum and international tourist attraction for both Korean and foreign visitors. It is a living museum that recreates the life styles of several centuries ago.
Gyeongbok Palace The 40- acre Gyeongbok Palace was built in 1394, the third year of the Joseon Dynasty. Geunjungjon, the largest and most impressive building in the palace, served as a throne room and an audience hall.
Insadong is the place where you can experience traditional aspects of Korea. It is lined with art galleries, craft stores, antique art shops, traditional tea houses and restaurants.
Cheonggyecheon Stream used to exist merely as an overpass forgotten in 1970 until it was restored in 2005, becoming a haven of natural beauty amidst the bustle of city life.
Day 3: Seoul-DMZ
Gyeongbok Palace
National Folk Museum
Demilitarized Zone – This region is the most sought after place for visitors to the country. Only exists in South Korea.
Day 4: Seoul / Gyeongju
Imjingak park – Major facilities include North Hall where you can get a glimpse of the lifestyle of North Korea.
Freedom Bridge – It is the only path that connects between the south and north around the Imjin river.
Dora-Observatory – From the Dora Observatory, visitors can view the North Korean propaganda village in the DMZ.
Transfer to Incheon International airport for departure for Vietnam (flight to Vietnam at own expense).
Day 5: Vietnam
Xin chao! Welcome to Vietnam. Your adventure begins with a welcome meeting at 6 pm on Day 1. Please look for a note in the hotel lobby or ask the hotel reception where it will take place. If you have free time, get out and discover the city's blend of old and new, East and West. Visiting Reunification Palace and the War Remnants Museum are recommended optional activities.
Day 6: Phnom Penh
Travel by public bus through rural Vietnam and Cambodia to Phnom Penh (approx. 10 hours including two border crossings and lunch). You will cross the border, exiting Vietnam at Moc Bai and entering Cambodia at Ba Vet. Your leader will assist you with border crossing procedures. Cambodia's capital city is set on a major junction of the Mekong and Tonle Sap rivers and boasts some fine examples of French-inspired architecture. If you're looking for a tasty beverage on arrival, head to the Foreign Correspondents' Club for a mojito on the rooftop. If you're in the mood for shopping, stop in at the art-deco Psar Thmei (Central Market) or travel out to Psar Tuol Tom Pong (the Russian Market) for the best range of local souvenirs.
Day 7: Phnom Penh
Confront Cambodia's tragic past on a guided tour of the Tuol Sleng Genocide Museum, a former school which served as a Khmer Rouge torture centre. It's estimated that more than 20,000 people were held and tortured here. You will also head out to the Choeung Ek Memorial, where a stupa made up of some 8,000 human skulls marks the site of the infamous Killing Fields, the execution ground for the torture victims of Tuol Sleng. You can learn about a brighter period in Cambodian history from an optional visit to the Royal Palace and Silver Pagoda. Wat Phnom, shrouded in myth, is equally worth a visit, as is the National Museum with its excellent Khmer collection. Cyclo tours around the city are a great alternative to walking and generally include the central market, US Embassy, Wat Phnom, Mekong river front, independence monument and Royal Palace. Keen shoppers can hit the art-deco Psar Thmei (Central Market).
Day 8: Battambang
Travel by private vehicle to Battambang (approximately 6 hours). Break up an otherwise long trip with a visit to Kampong Luong, a marvellously colourful village that floats on the water. Spend an hour traversing between houses and other boats alike before hitting the road once more. Cambodia's second-largest city, Battambang (pronounced Battambong), is a pretty riverside town of French elegance, friendly Khmer people and beautifully preserved colonial architecture. There's also an optional cooking class to learn the secrets of local dishes such as amok, Khmer curry & fried spicy chicken.
Day 9: Siem Reap
Spend a bit of time riding around the countryside by bike, travelling out to local cottage industries to meet with on-site producers. Get a better insight into rural life in Cambodia, share a few snacks, then continue by private bus to Siem Reap (approximately 3 hours). Arrive in Siem Reap in the evening and relax as you prepare for your much-anticipated visit to Angkor tomorrow. Perhaps hit the markets for some delicious street food.
Day 10: Angkor Wat
Temple-hop with your local guide and make the most of your visit to the world-famous Angkor complex. The temples, dating back as far as the 9th century, were believed to represent the cosmic world and were set in perfect balance, symmetry and composition. The intricately carved bas-reliefs and architectural designs are mind-blowing and there are spectacular photo opportunities at any time of day. Watching a sunrise or sunset is a must. The ruins are scattered over an area of some 160 square kilometres, but the main cluster of temples is close to Siem Reap, so there will be plenty of time to fully appreciate the great archaeological sites of Angkor Wat, the Bayon and the jungle-covered Ta Prohm.
Day 11: Angkor complex
Continue your explorations of the Angkor complex. You may like to spend just the morning making further discoveries here, and save your afternoon for an optional activity elsewhere. Keen adventurers can take the Angkor zip-line adventure which gives an amazing birds-eye view of the rainforest, not to mention an adrenaline rush.
Day 12: Bangkok
It's a long drive by private bus from Siem Reap to Bangkok (approx. 10 hours including two border crossings and lunch). You will exit Cambodia at Poipet and enter Thailand at Aranyaprathet. Your leader will be on hand to assist with border crossing procedures. Arrive in Thailand's bustling capital and take in this exciting world of tuk tuks, khlong boats, and street vendors serving up delicious Thai food. Perhaps head out to sample some local specialties as a final farewell with your fellow travellers.
Day 13: Bangkok
Your trip comes to an end this morning, with no further activities planned. Why not stay longer?
ENQUIRE NOW!
about Korea, Thailand & More
Trip Code: ASIA021RYE

Loading Terms & Condtions...