Naturally Costa Rica
9 Day • San José to San José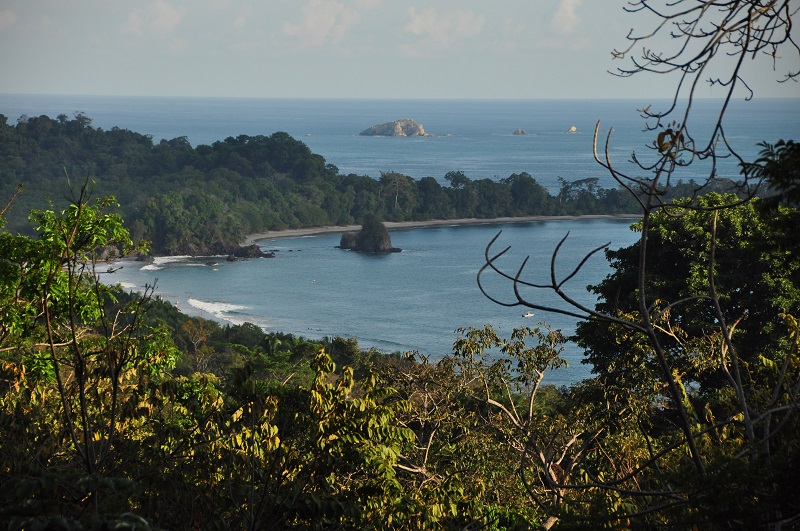 Manuel Antonio, Costa Rica


Parrot, Costa Rica


Santa Elena Cloud Forest


Manuel Antonio National Park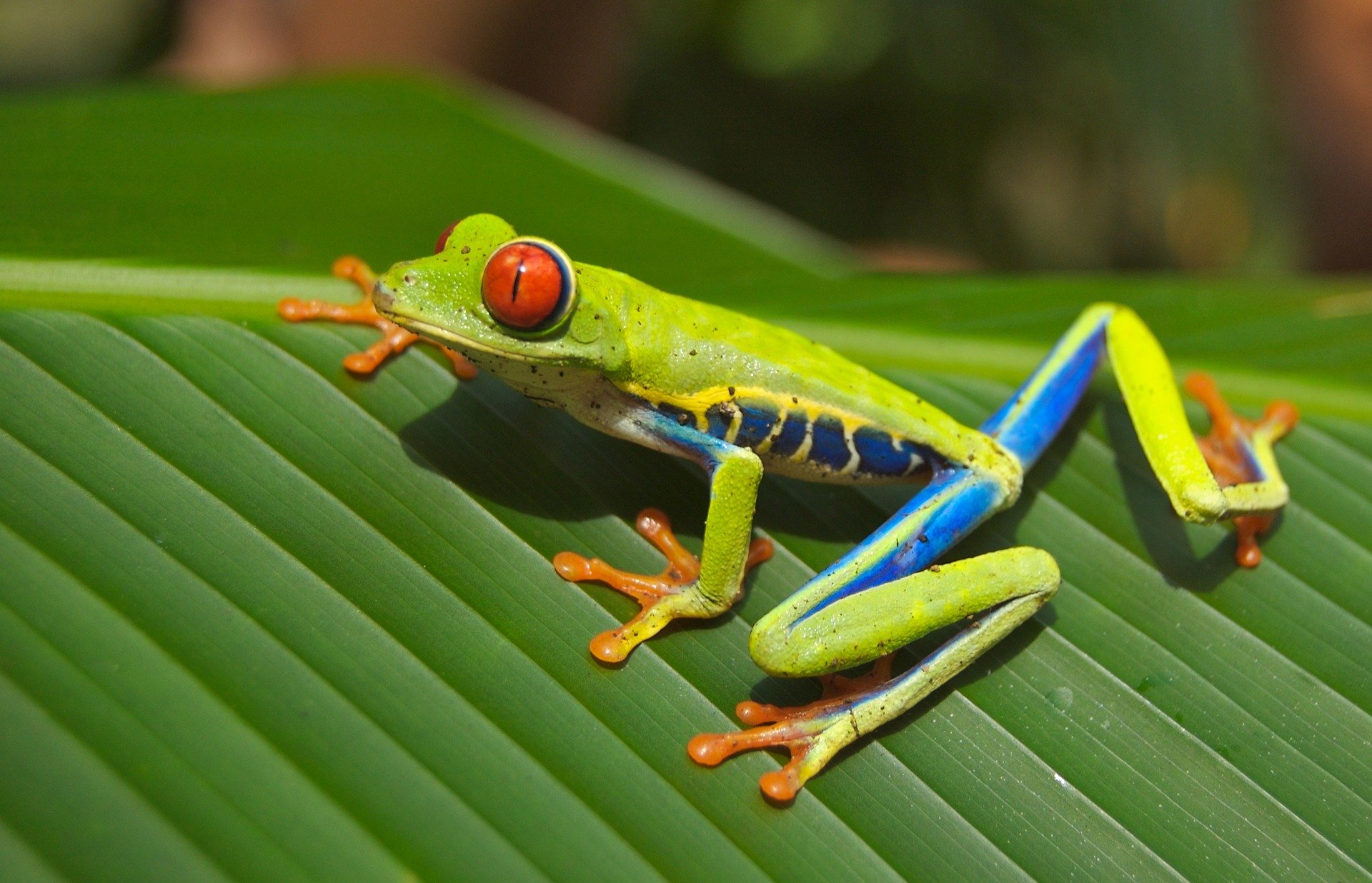 Tree Frog, Costa Rica


Arenal, Costa Rica


Manuel Antonio Beach

Naturally Costa Rica
9 Day Soft Adventure - San José to San José
Home to lush rainforests, pristine beaches, and an astonishing diversity of wildlife, Costa Rica has long been a leader in conservation and the protection of natural heritage. Experience this gorgeous Central American nation on a fun-filled adventure, taking you from the foot of an active volcano to the misty highlands and Pacific coast. Hear from a researcher at the National Geographic–supported Monteverde Institute, learn the art of tortilla-making with a local family, and seek out the country's unique creatures—from blue morpho butterflies to howler monkeys—on hikes through the forest.
Valid for travel: May-June 2022
Standard
Per person, based on double occupancy
Package includes: 8 nights' accommodation, airport transportation, some meals, touring per itinerary and all taxes & fees.
Excludes: international airfare, travel insurance
Subject to availability. 
WHERE WILL YOU VISIT?
Arenal Volcano
Hanging Bridges
Manuel Antonio N.P.
San José
Manuel Antonio
Mi Cafecito Coffee
La Fortuna
Lake Arenal
cloud forests
Monteverde
Santa Elena Cloud Forest Reserve
Pacific coast
TRIP ITINERARY
SAN JOSÉ TO SAN JOSÉ
9 Day Adventure
DAY 1: SAN JOSÉ
Arrive at any time. Arrival transfer is included.
If you arrive early enough, you'll have time to head into the city to visit a museum, shop, or visit the main plaza in the city centre.
The plaza is a good place to people-watch. A mime, juggler, marimba band, magician, or storyteller may be performing for whatever is collected when the hat is passed. Artisan booths are common, creating a regular arts and crafts fair atmosphere.
Meals included: None
DAY 2: SAN JOSÉ/LA FORTUNA
Meet local farmers, observe shade-grown coffee plants, and gain insight into the process of coffee production, from bean to cup. After a typical lunch—accompanied by an aromatic cup of coffee—continue to the town of La Fortuna, situated at the foot of the majestic Arenal Volcano. This evening, we'll visit a local home to learn how to make tortillas. Chat with your welcoming hosts and dig into a traditional Costa Rican meal of black beans, plantains, and your own handmade tortillas.
Meals included: Breakfast | Lunch | Dinner
DAY 3: LA FORTUNA
Spend the day on your own, exploring La Fortuna and its surrounding areas. In 1968, the Arenal Volcano erupted after centuries of laying dormant, converting this quiet agricultural town into a hot spot for adventure travel. Choose to go stand-up paddleboarding on the tranquil waters of Lake Arenal; rappel down a rushing waterfall on a canyoning excursion and relax in the shadow of Arenal Volcano at a naturally heated outdoor spa.
Meals included: Breakfast
DAY 4: LA FORTUNA/MONTEVERDE
Travel from La Fortuna to the leafy cloud forests of Monteverde—a nature lover's paradise. This afternoon, choose to discover Monteverde's breathtaking wilderness on horseback, riding along picturesque mountain trails and looking out for toucans, monkeys, and sloths. Or, embark on a zip-lining adventure in the birthplace of the canopy tour, gliding high above the treetops or zooming through the misty foliage at exhilarating speed.
The town of Monteverde is fairly small with shopping and some great restaurants, but most of the upgraded accommodations in this area are located outside of the main town centre – to take better advantage of the natural beauty and stunning landscapes of the area.
Meals included: Breakfast
DAY 5: MONTEVERDE
Set out on a hike in the stunning Santa Elena Cloud Forest Reserve, treading past giant ferns and vibrant orchids. If you're lucky, you might catch a glimpse of the resplendent quetzal—a sacred bird in Maya and Aztec cultures. Afterward, visit the Monteverde Institute, a research and educational organization supported by National Geographic. Hear from a researcher about some of the institute's conservation initiatives, including a successful reforestation project.
Santa Elena Cloud Forest Guided Tour
Monteverde – Santa Elena2h-3h
Pull on your poncho and boots. It's time to head into the cloud-covered forest, past over-sized ferns and exotic orchids. Harness your inner Tarzan and Jane as you imagine swinging from the giant vines. Trudge along 12km (7 mi) of trails, watch for wildlife, and trek to the top of the observation tower. Be sure to stop and listen, too. Hear the haunting call of the bellbird and perhaps catch sight of the brilliant green and red resplendent quetzal. Feel good about protecting the forest and sustaining the quality of local schools through payment of your park fees.
Meals included: Breakfast | Lunch
DAY 6: MONTEVERDE/MANUEL ANTONIO
Leaving the cloud forest behind, head to Costa Rica's sweeping Pacific coast and settle into your hotel in the seaside village of Manuel Antonio. Soak up the laid-back atmosphere of the area, and opt to go surfing, horseback riding, or dolphin watching on a catamaran. You can also spend the rest of the day relaxing on the beach.
Meals included: Breakfast
DAY 7: MANUEL ANTONIO
Discover the lush tropical forests and white-sand beaches of Manuel Antonio National Park. Costa Rica's smallest national park—yet one of the most spectacular—boasts an abundance of wildlife, including monkeys, armadillos, sloths, iguanas, and countless species of birds. Hike through the dense forest, climb up to rocky outcrops for views of the dazzling Pacific Ocean, and go swimming in the park's lovely lagoons and tidal pools. Opt to take a surfing lesson, or head out for a snorkelling excursion on the nearby reef.
Meals included: Breakfast
DAY 8: MANUEL ANTONIO/SAN JOSÉ
Return to San José. Tonight, choose to join the group for a farewell dinner at a popular local restaurant.
Meals included: Breakfast
DAY 9: SAN JOSÉ
Depart at any time.
… why not stay longer?
ENQUIRE NOW!
about Naturally Costa Rica
Trip Code: G-Adv_002

Loading Terms & Condtions...