Taiwan Foodie Tour
9 Day • Taipei to Yilan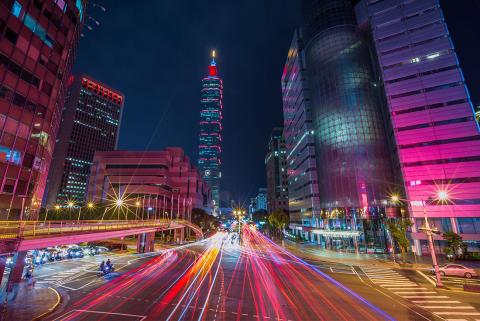 Taipei, Taiwan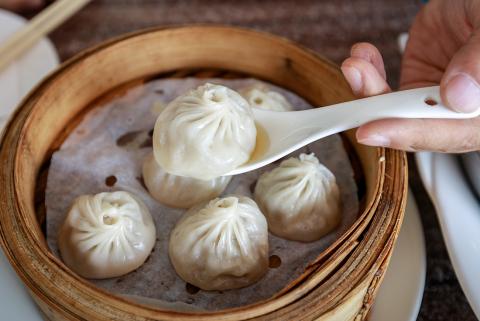 Xiao Long Bao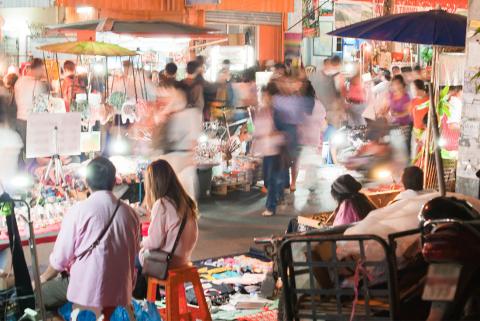 Taiwan night market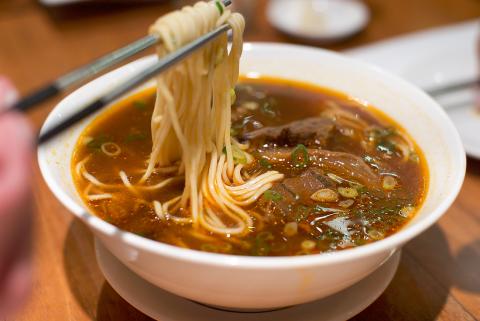 Beef Noodle Soup

Taiwan Foodie Tour
9 Day Taste of Taiwan - Taipei to Yilan
Journey to the heart of one the most exciting culinary scenes in Asia: Taiwan! From the fresh oyster omelette, to mouth-watering sesame chicken and golden-brown fried taro balls as well as the many delicious incarnations of beloved beef noodle soup found, the Taiwanese approach to food is one of both modern flair and deep tradition.
Price
$3994
per person, based on double occupancy
VALID FOR TRAVEL ON SELECT DATES:

12 Oct 2020

*Airfare is NOT included in the above price.  Price includes all taxes & fees.
WHERE WILL YOU VISIT?
Taiwan
Taipei
Ningxia Night Market
Old Anping Street Tasting Walk
Anping Fort
Anping Tree House
Chikan Lou Fort
Hayashi Department Store
Cigu Lagoon Bamboo Raft
Taichang Confucian Temple
Puli
Sun Moon Lake
Taichung
Wufeng Lin Family Mansion
Yilan
TRIP ITINERARY
Taiwan Foodie Holiday
9 Day Adventure
Day 1: Taipei
Welcome to Taipei! Upbeat, profoundly livable and superbly located, Taiwan's capital is a thrill to explore on foot. If you arrive early, be sure to get out and about. Your adventure begins with a welcome meeting at 6 pm in the hotel lobby where you'll meet your tour leader and fellow travelers.
Afterwards, if off to the Ningxia Night Market for dinner. Here you can eat like a local, sampling world-class street food – perhaps some fried yam, oyster omelette or Hakka-style mochi balls.
Meals included: Dinner
Day 2: Tainan
Travel by high-speed rail to Tainan. It's a 2-hour journey to the island's oldest city, widely regarded as the food capital of the South. Begin your day with a tasting walk along the ancient and famed Anping Old Street. This narrow and winding adventure will lead you to food vendors serving up a variety of streetside delicacies.
Get a dose of history and culture at Anping Fort. Built in 1624 by the Dutch, the edifice – which was originally called Fort Zeelandia – served as a Dutch trading hub. After the Dutch were ousted in 1661, the sprawling grounds were renamed Anping Fort.
Afterwards, discover the unusual Anping Tree House. Once an old storage warehouse, the structure has since been taken over by a far-reaching Banyan tree, whose branches and roots now completely engulfed it. The result is a strange marriage of history, architecture and the power of nature.
Meals included: Breakfast, Dinner
Day 3: Nantou
Visit Chikan Lou today. It is one of the most important historic sites in Taiwan. Chinese-style towers sit atop a foundation initially built by Dutch colonials, creating a unique hybrid structure surrounded by elegant lawns and the koi ponds. After this peaceful and contemplative visit, change gears as you enter the Hayashi Department Store – a beloved multi-story shopping centre. Opened in 1932 during Japanese rule, it was bombed by the U.S. in World War II. Beautifully restored and reopened in 2013, it now features museum-style exhibitions on local farming and handicrafts, as well as cutting-edge fashion, tech, a traditional tea shop, food court and observation deck. Having accomplished some sightseeing, it's time to get active on a bamboo raft excursion on Cigu Lagoon.In the evening, join the owner of Spring Land Villa and her family for a home-cooked repast in a family-run guesthouse; this is bound to be a memorable local experience. The meal will likely include a traditional communal hot pot where freshly harvested local ingredients can be cooked to your liking in various flavorful broths with accompanying sauces.
Meals included: Breakfast, Dinner
Day 4: Taichung & Sun Moon Lake
After breakfast, make tracks for Sun Moon Lake, Taiwan's only natural lagoon. It's an excellent backdrop for some cycling, so today you'll set out on a 1.5-hour bike ride around Sun Moon Lake, taking in the full beauty of the lake and its surrounding green hills, followed by a picnic lunch made with quality, local produce.
After lunch, continue to the Wufeng Lin Family Mansion and Garden, Taiwan's finest traditional compound (approximately 2 hours). Enjoy plenty of time to explore the stately mansion and gardens, before a free evening to explore on your own. Dinner is free tonight so be sure to ask your leader for recommendations at Fengchia night market!
Meals included: Breakfast, Lunch
Day 5: Yilan
Head out of town this morning to a restaurant in Taoyuan. Here, you'll learn to make xiao long bao (steam soup dumplings) in a DIY class. Originating in the Jiangnan region of China, these little flavor bombs can be tricky to create but are well-worth the effort. Under the guidance an expert cook, create the filling (usually gelantinsed ground pork) and learn the delicate art of shaping their thin shells, before steaming these small morsels in bamboo baskets. Then sit down and enjoy your creations for a satisfying lunch.
Back in Yilan, you'll get the chance to try their renowned jar-roasted chicken for dinner. In a legendary but unassuming eatery, 130 to 150-day-old free range hens are marinated in herbs, garlic, cumin and a medley of other spices, and then cooked in earthen jar ovens until smoky and beautifully tender.
Meals included: Breakfast, Lunch, Dinner
Day 6: Yilan & Taipei
Get ready for a full day of behind-the-scenes food experiences in and around Yilan and Taipei. Begin in Yilan with a tea picking and tasting experience. Head to a nearby restaurant for a seasonal lunch, then continue to a spring onion farm. Here, you'll learn the important role this ingredient plays in Taiwanese cuisine as you do some picking and help to make spring onion cake.
Wrap up an illuminating day with a tour and taste at a local whisky distillery. Though Taiwan may not be the first place you associate with whisky, it's actually among the world's top up-and-coming whisky producers alongside Tasmania (Australia), Japan and Sweden.
Meals included: Breakfast
Day 7: Taipei
Today you'll experience Taipei's 'Make My Day Cooking Lab', an amazing local cooking class operation that attracts people from all over the world. Join a master local chef and try your hand at some classic Taiwanese dishes in this fun, yet homely setting. The excursion includes a market tour and wraps up in the early afternoon.
The remainder of your day is at your own leisure.
Meals included: Breakfast, Lunch
Day 8: Taipei
Enjoy a leisurely start to the day before learning about the local Sweet Potato Mama project in the late morning.
As you'll discover, the sweet potato is an important symbol in Taiwanese culture and a dietary staple. You'll get to taste some of the sweet potato, and roll up your sleeves and lend a hand, serving potatoes to locals. All proceeds from the excursion going to the Genesis Social Welfare Foundation's Sweet Potato Mama Program to support single mothers.
Afterwards, set out on street food crawl through Jiufen Village, tasting local dishes such as tea eggs, taro balls peanut ice cream balls, 14-year-old aged tea and grilled snails (if you haven't tried grilled snails before, you'll find the texture is more agreeable than you might expect).
Meals included: Breakfast
Day 9: Taipei
Your adventure comes to an end after breakfast. There are no planned activities today. Contact us about how you can extend your vacation in Asia!
Meals included: Breakfast
ENQUIRE NOW!
about Taiwan Foodie Tour
Trip Code: ASIA100INT

Loading Terms & Condtions...