15 Day Top to Bottom
15 Day • Darwin - Litchfield National Park - Kakadu - Katherine - Tennant Creek - Alice Springs - Yulara - Ayers Rock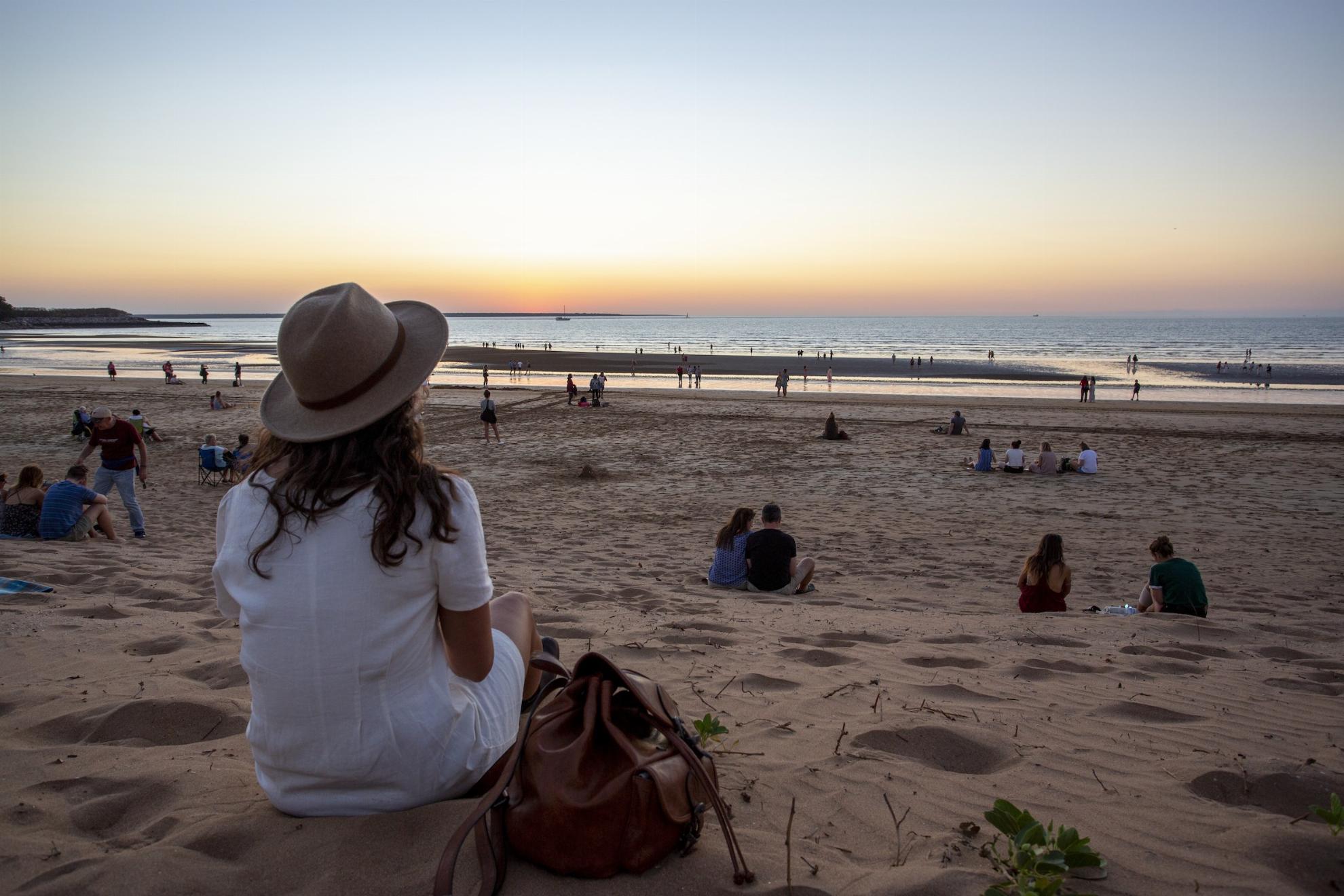 Darwin, Northern Territory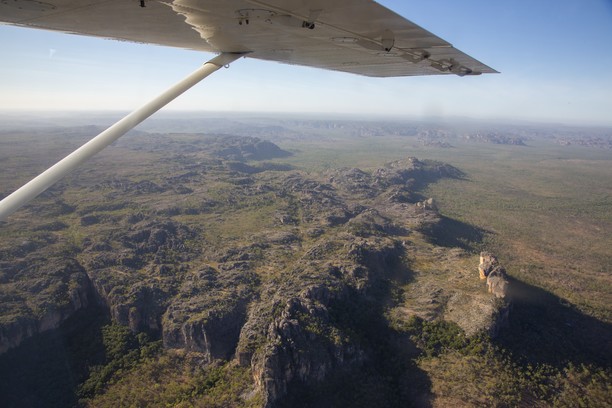 Kakadu Scenic Flight, Northern Territory


Katherine Hot Springs, Northern Territory


Kata Tjuta, Uluru Kata Tjuta National Park, Northern Territory


Field of Light, Ayers Rock, Northern Territory

15 Day Top to Bottom
15 Day Self-Drive - Darwin - Litchfield National Park - Kakadu - Katherine - Tennant Creek - Alice Springs - Yulara - Ayers Rock
This 15-day self-drive holiday takes you through Northern Territory's adventurous mecca; spellbinding national parks, the vastness of the Outback including the opportunity to see the Devils Marbles, Aboriginal cultural experiences and exhibits, and to explore the Red Centre with canyons and monoliths.
VALID FOR TRAVEL: 01 Feb – 31 Mar 2022
Pricing for Canucks
per person, based on double occupancy
Prices above are per person, based on double occupancy.  Subject to availability.
Package Includes:
3 nights' accommodation in Darwin, 2 nights' accommodation in Kakadu, 2 nights' accommodations in Katherine, 1 night accommodation in Tennant Creek, 2 nights' accommodation in Alice Springs, 2 nights' accommodation in Kings Canyon, 2 nights' accommodation in Yulara, 9 excursions, car rental, all transfers and all taxes & fees.
Note: the mandatory Australian Travel Visa is included in the price
WHERE WILL YOU VISIT?
Darwin
Katherine
Kakadu
Scenic Flight
Northern Territory
Alice Springs
Uluru
Yulara
Kings Canyon
Tennant Creek
Field of Light Star Pass
TRIP ITINERARY
Arrive in Darwin, Depart from Alice Springs
15 Day Adventure
Day 1: Arrive Darwin
Collect your rental car from the airport and take a short drive to your hotel where you will check in for 3 nights.  The balance of your day is at leisure.
Day 2: 
Darwin hop-on hop-off sightseeing bus
Go sightseeing in Darwin with a hop-on hop-off pass. Cruise to top spots including Crocosaurus Cove, the waterfront precinct and Fort Hill Wharf. Enjoy unobstructed views from the open-top double-decker bus and informative onboard commentary. Simply hop on board to travel from sight to sight, and explore in depth on your own by hopping off at any of 11 convenient stops. It takes 60 minutes in the morning or 90 minutes in the afternoon to complete the full loop around Darwin if you remain on the bus. Darwin Hop-on hop-off bus tour Visit Waterfront Precinct, Darwin Military Museum, Cullen Bay Marina, Doctors Gully, RFDS Military Museum and Crocosaurus Cove. Listen to informative pre-recorded commentary. With fantastic views from the top of the bus and strategically placed stops around the city, this is a great way to explore Darwin at your own pace. 
Charles Darwin Sunset Buffet Dinner Cruise
This evening sunset cruise aboard the 'Charles Darwin,' is a deluxe 3-level catamaran that takes travellers past Stokes Hill Wharf, the Esplanade, Larrakeyah Naval barracks, Cullen Bay, and Fannie Bay, while seated in air-conditioned comfort or outside on the Sun Deck (top deck). Hear live commentary on Darwin's history and landmarks, and take in the great sights from Stokes Hill Wharf to Fannie Bay.
Day 3: Litchfield National Park Waterfalls
Established in 1986, Litchfield National Park is a stunning location. You can take in the splendour of thundering waterfalls, rainforest pockets and historic sacred sites. It is a haven for hundreds of native bird species and the plateau supports a rich range of woodland flora. The traditional custodians of the Park are the Wagait people, many of whom still call the area home.
Day 4: Kakadu and 30-min Scenic Flight at 
World Heritage Listed Kakadu National park
Drive to Cooinda where you will check in to your hotel for 2 nights.
The evening: Best seen from the air, enjoy aerial views over the World Heritage Listed Kakadu National park on a 30 minute scenic flight departing from Jabiru.Board the Kakadu Air flight at Jabiru Airport to commence a 30 minute Kakadu Fun Flight Tour. There is so much to see on this affordable fun flight from ancient escarpments to winding rivers and spectacular 1.8 billion years of continuous erosion. The highlights of this flight include The Archway, Arnhem Land escarpment's, East Alligator Valley, Mikinj Valley Billabongs and Magela flood plains. This flight includes recorded and live commentary from your pilot as you fly through these spectacular ancient lands. Tour concludes approximately 30 minute after commencement, at departure point. 
Day 5: 1 Day 4WD Gecko Dreaming Twin and Jim Jim Falls Safari
Visit the jewels of Kakadu National Park on this full day tour departing from Jabiru or Cooinda. Twin and Jim Jim Falls are unmistakably the highlight of tours to Kakadu National Park.  Spend the day four wheel driving rocky tracks, taking a boat cruise along Twin Falls Gorge, hiking your way over boulders to the base of Jim Jim Falls and surrounding yourself by the 150 metre high cliffs. Only for the fit and active, Twin and Jim Jim Falls will not disappoint.
Day 6: Yellow Water Cruise and Katherine
Yellow Water Cruises take guests through the heart of Kakadu – offering a remarkable journey through the region's wetlands. The Indigenous-owned Yellow Water Cruises takes holiday-goers on a discovery tour through the rich wildlife, dramatic scenery and ever-changing landscape of world-famous Yellow Water Billabong.
Drive to Katherine where you will check in to your hotel for 2 nights.  The balance of your day is at leisure.
Day 7: Timeless Three-
Gorge Cruise
Board your vessel to commence a Timeless Land three-Gorge Cruise. Travel along the first three gorges and marvel at the sheer rock face walls and the striking scenery as you head further into the gorge. Before you return, there may be an opportunity to freshen up with a cooling swim (it is recommended that you wear swimmers under clothes as there are no change rooms on the boat). Gorges are separated by natural rock barriers, therefore walking between the gorges is required on all tours to change boats. The walk-ways are man-made, however are uneven in areas as they follow the natural contours of the bush landscape. The pathways include steps with handrails. A moderate level of mobility is required. 
Day 8: Tennant Creek
Drive to Tennant Creek where you will check in to your hotel for 1 night.  The balance of your day is at leisure.
Day 9: Alice Springs
Drive to Alice Springs where you will check in to your hotel for 1 night. The balance of your day is at leisure and remember you will have time in this Desert City upon return at the end of your drive.
Day 10: Kings Canyon
Drive to Kings Canyon where you will check in to your hotel for 2 nights.  The balance of your day is at leisure.
Day 11: Kings Canyon Scenic Climb – guided
Make the rocky climb to the rim of the canyon for marvellous views of Watarrka National Park. Follow the rim of the canyon, with stops along the way at lookout points to look down into the canyon gorge. Time permitting, stop at the green oasis of the 'Garden of Eden'. The circuit walk takes approximately 3 hours to complete and is rocky and steep in parts. It is recommended for those with a good level of fitness. Alternatively, an easier, shorter walk to explore the boulder strewn canyon floor is available.
Day 12: Yulara
Drive to Yulara where you will check in to your hotel for 2 nights.  The balance of your day is at leisure.
Kata Tjuta Domes & Field of Light Star Pass
You will travel to Uluru-Kata Tjuta National Park to a place where unique flora and fauna thrive,
Kata Tjuta (The Olgas).  Here your guide will reveal the many attributes of this diverse environment and describe the cultural significance of Kata Tjuta as a sacred Aboriginal men's ceremonial site.  Arriving at Walpa Gorge you will walk between the mighty conglomerate domes and hear how these 36 domes that make up Kata Tjuta have evolved over millions of years.  Take time to listen to the wind (Walpa) far above and view the scale of the rock walls that surround you.The spirituality of this amazing location embraces everyone who ventures here.
In the evening: Field of Light!  As darkness falls and Uluru is thrown into silhouette, Field of Light illuminates. As far as the eye can see gentle rhythms of colour light up the desert.  The critically acclaimed Field of Light Uluru by the internationally celebrated artist Bruce Munro is on display and due to popular demand, has now been extended indefinitely.  Overwhelming in size, covering more than seven football fields, it invites immersion in its fantasy garden of 50,000 spindles of light, the stems breathing and swaying through a sympathetic desert spectrum of ochre, deep violet, blue and gentle white.
Day 13: Uluru Highlights
Travel towards Uluru where its vast shape rises from the sand dunes in the early dawn light highlighting its presence in this country. Stop at a special location to watch the sun rise over this amazing monolith and enjoy a picnic breakfast. Travel to Mutitjulu Waterhole where you will learn the Creation stories of Liru (poisonous snake) and Kuniya (python). Then drive around the base of Uluru hearing the cultural stories of the Mala people before returning to the resort.
This evening enjoy a special experience dining under the stars with your Sounds of Silence dinner.
Day 14: Depart
Drive to Alice Springs and we suggest you allow the afternoon to visit some of the special attractions such as the Old Telegraph station, or the School of the Air.
Day 15: Depart
Drop off your rental car at the airport this morning… why not stay longer?
ENQUIRE NOW!
about 15 Day Top to Bottom

Loading Terms & Condtions...