Wild Uganda Safari Tour
11 Day • Small Group Lodge Safari - Entebbe, Lake Mburo National Park, Bwindi, Queen Elizabeth National Park and more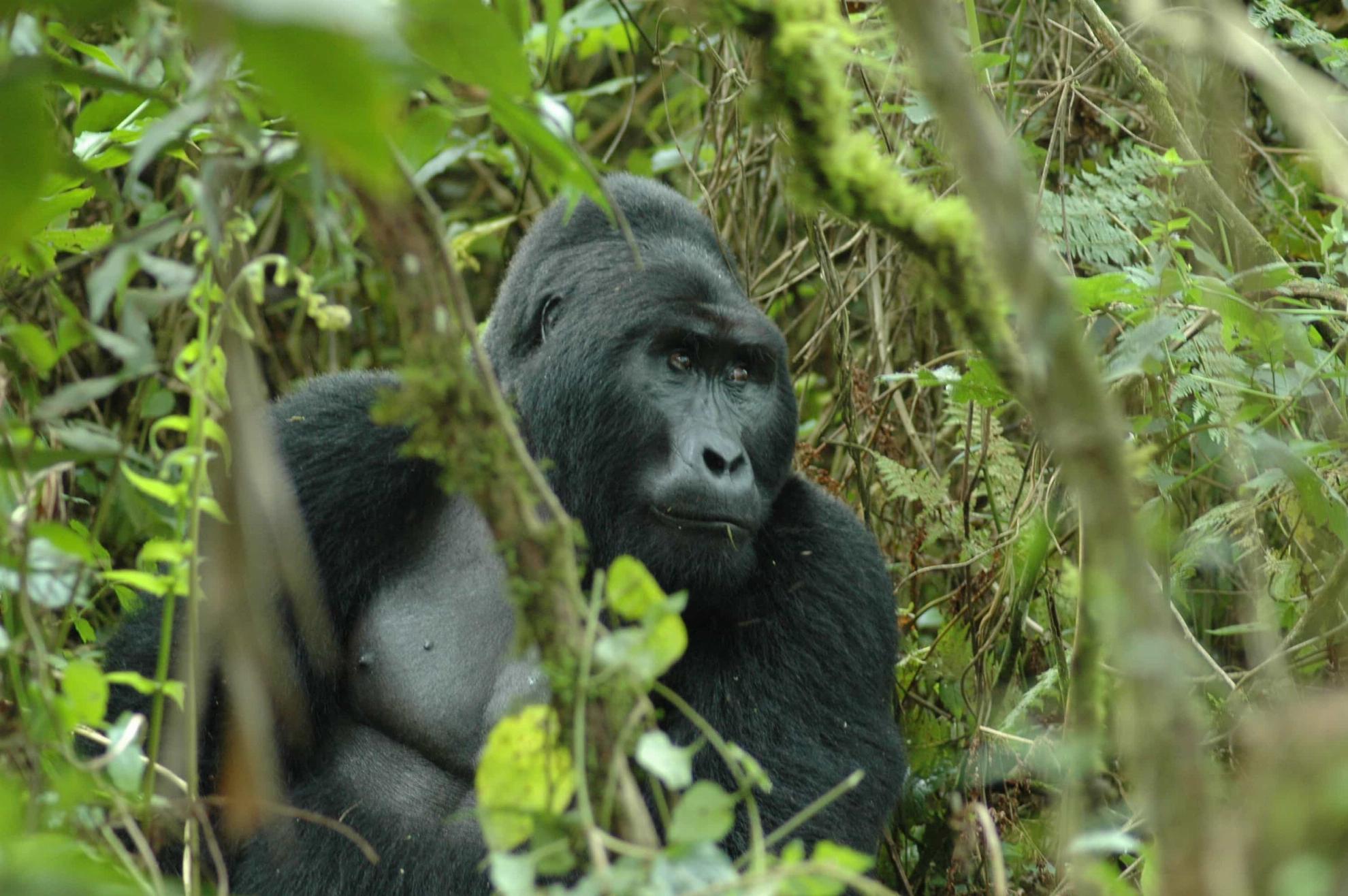 Silverback Gorilla, Uganda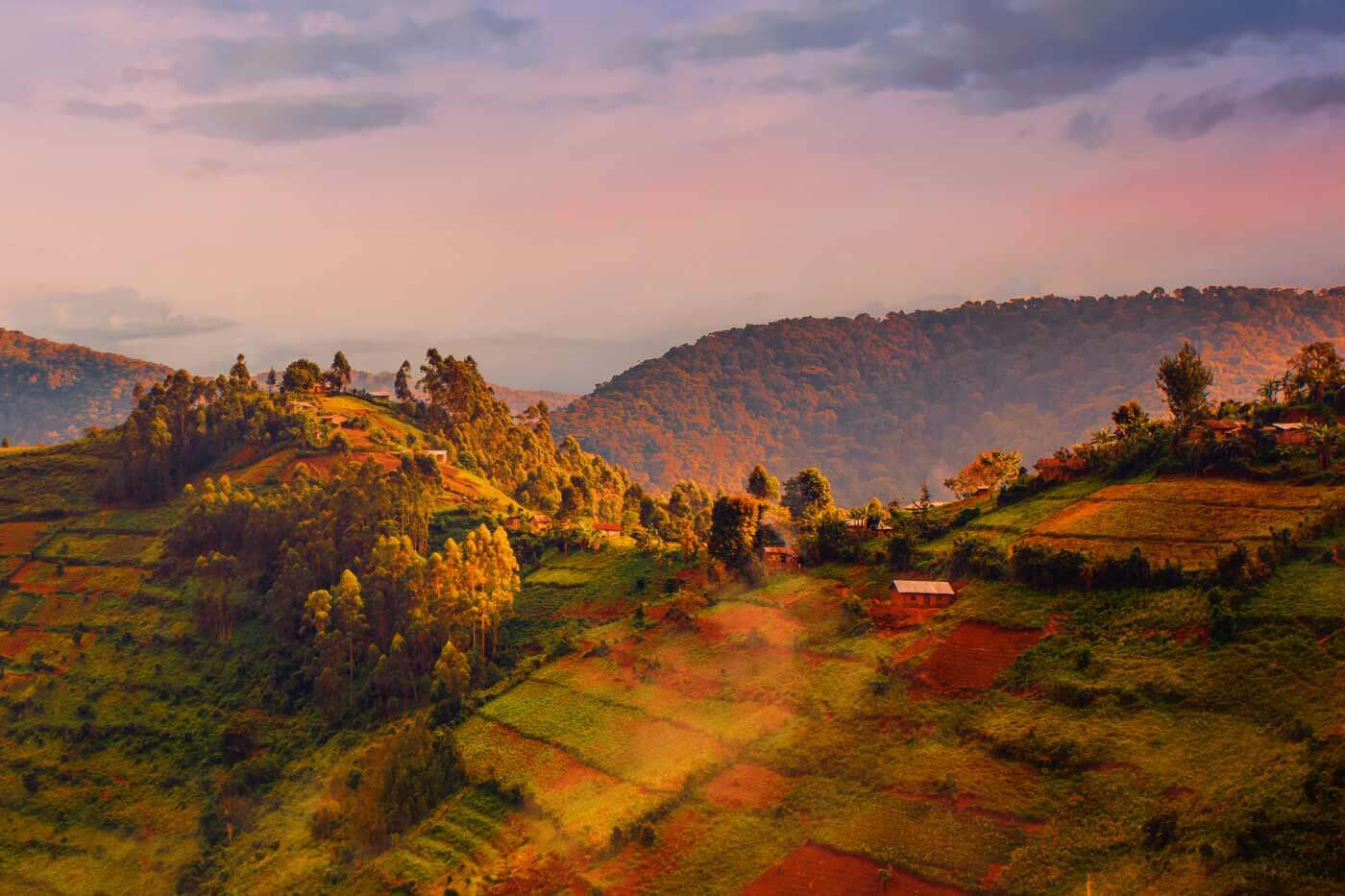 Bwindi National Park, Uganda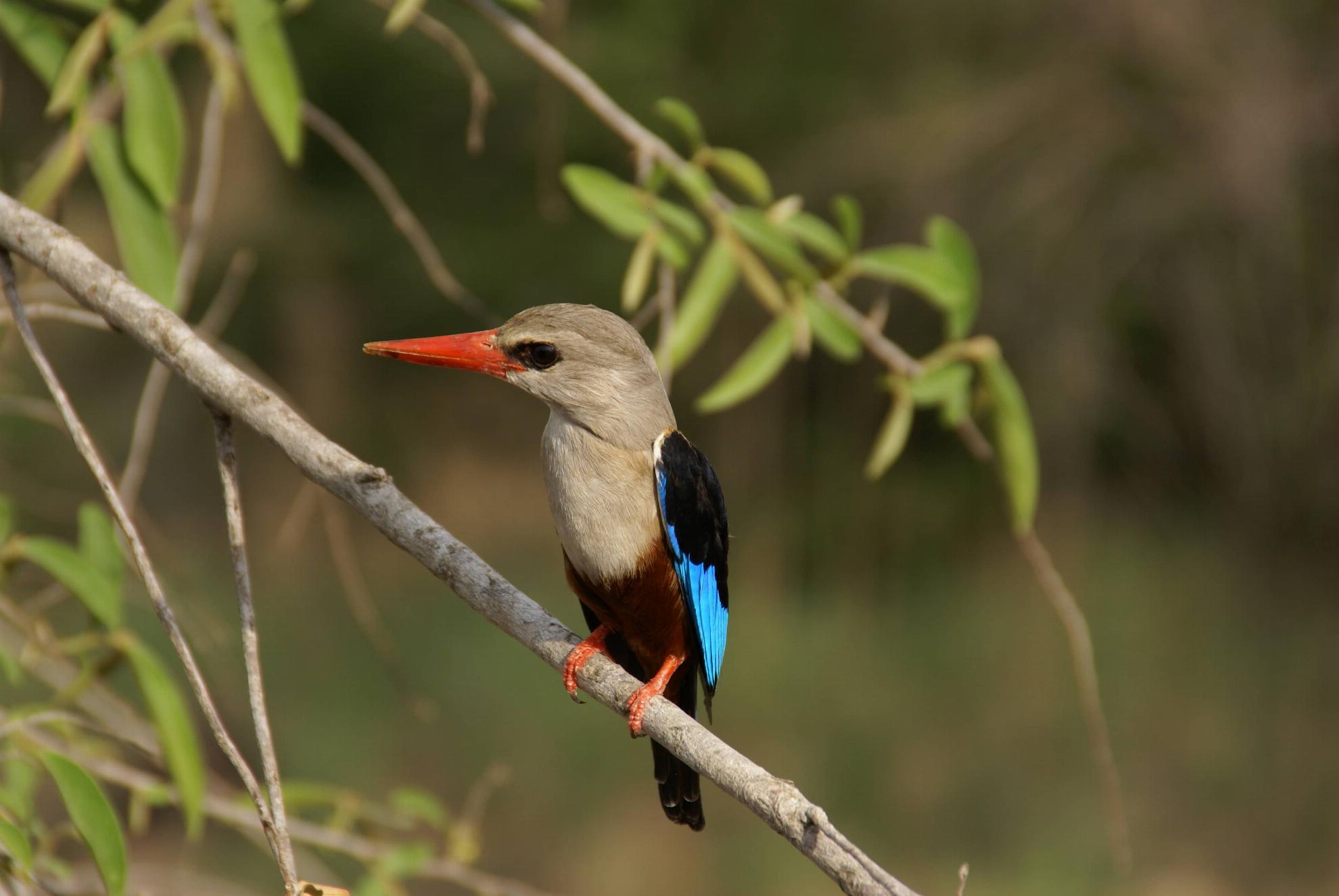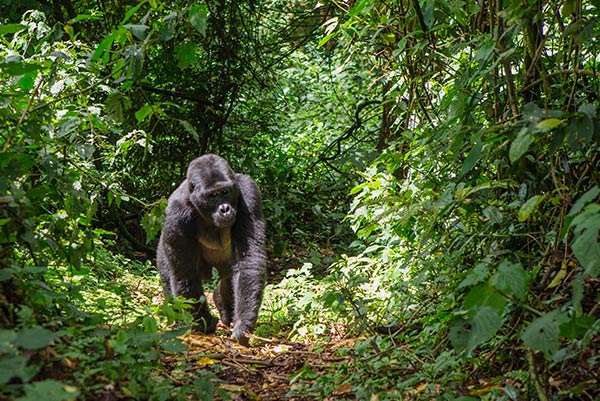 Bwindi National Park, Uganda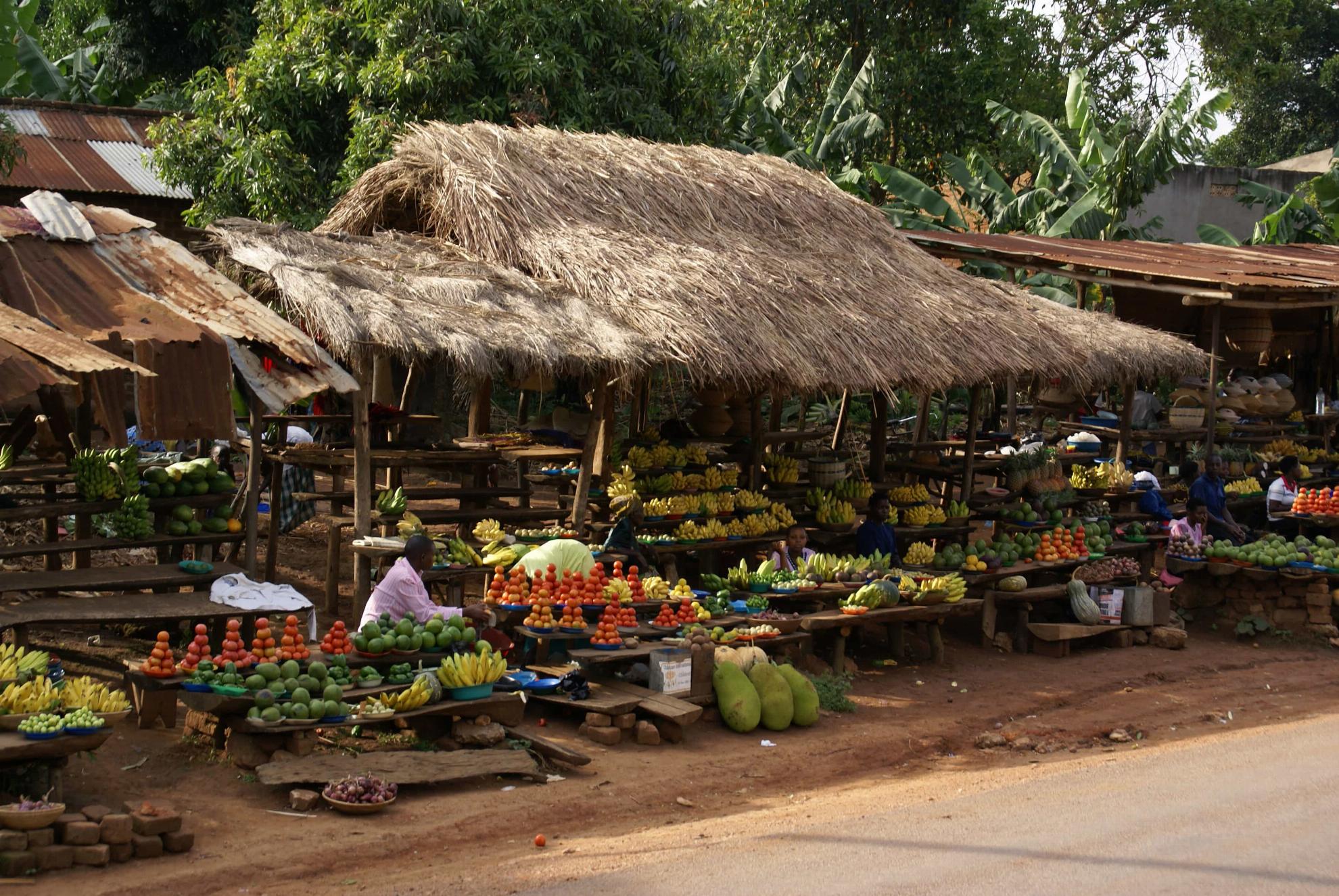 Local Fruit Market, Uganda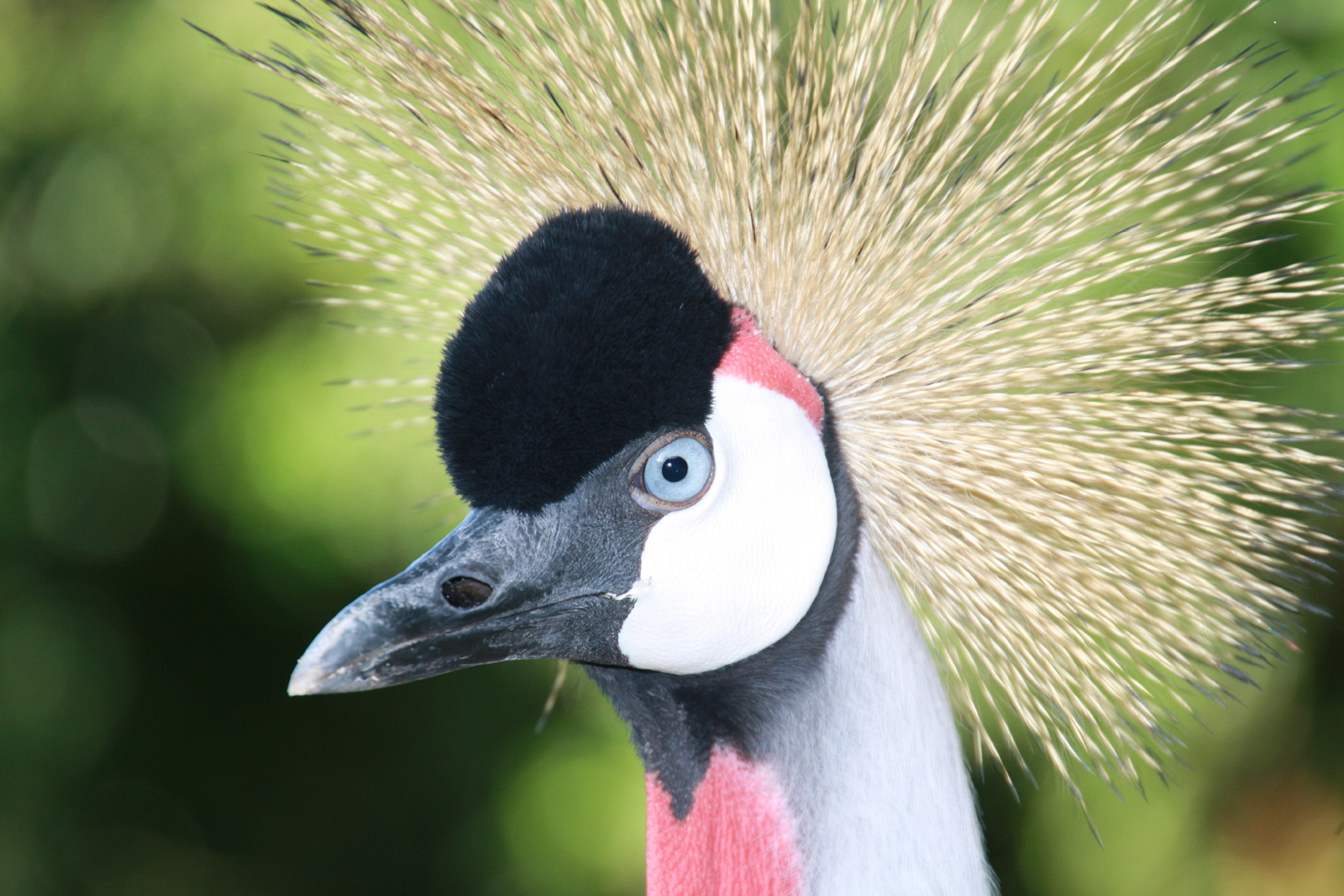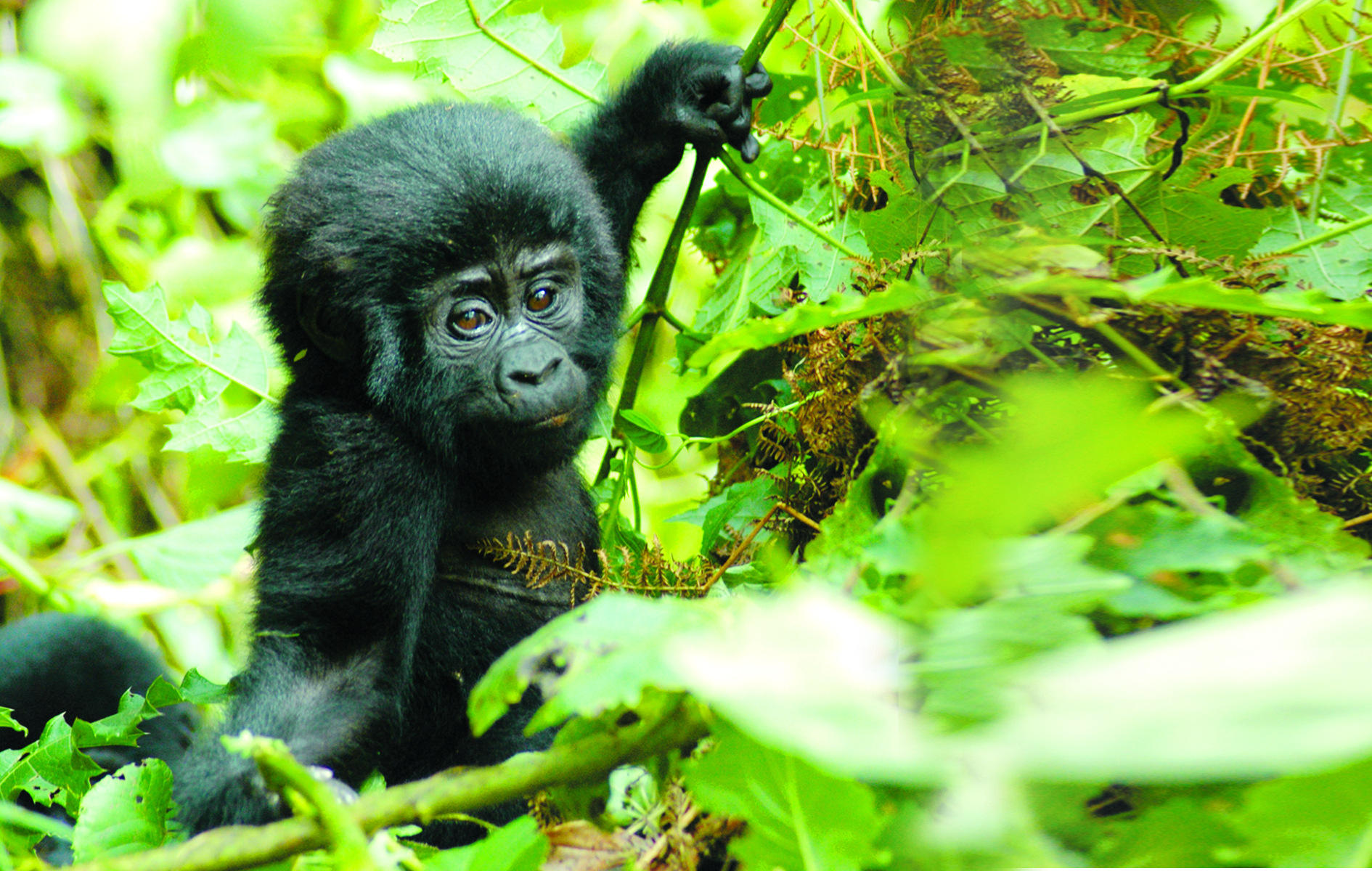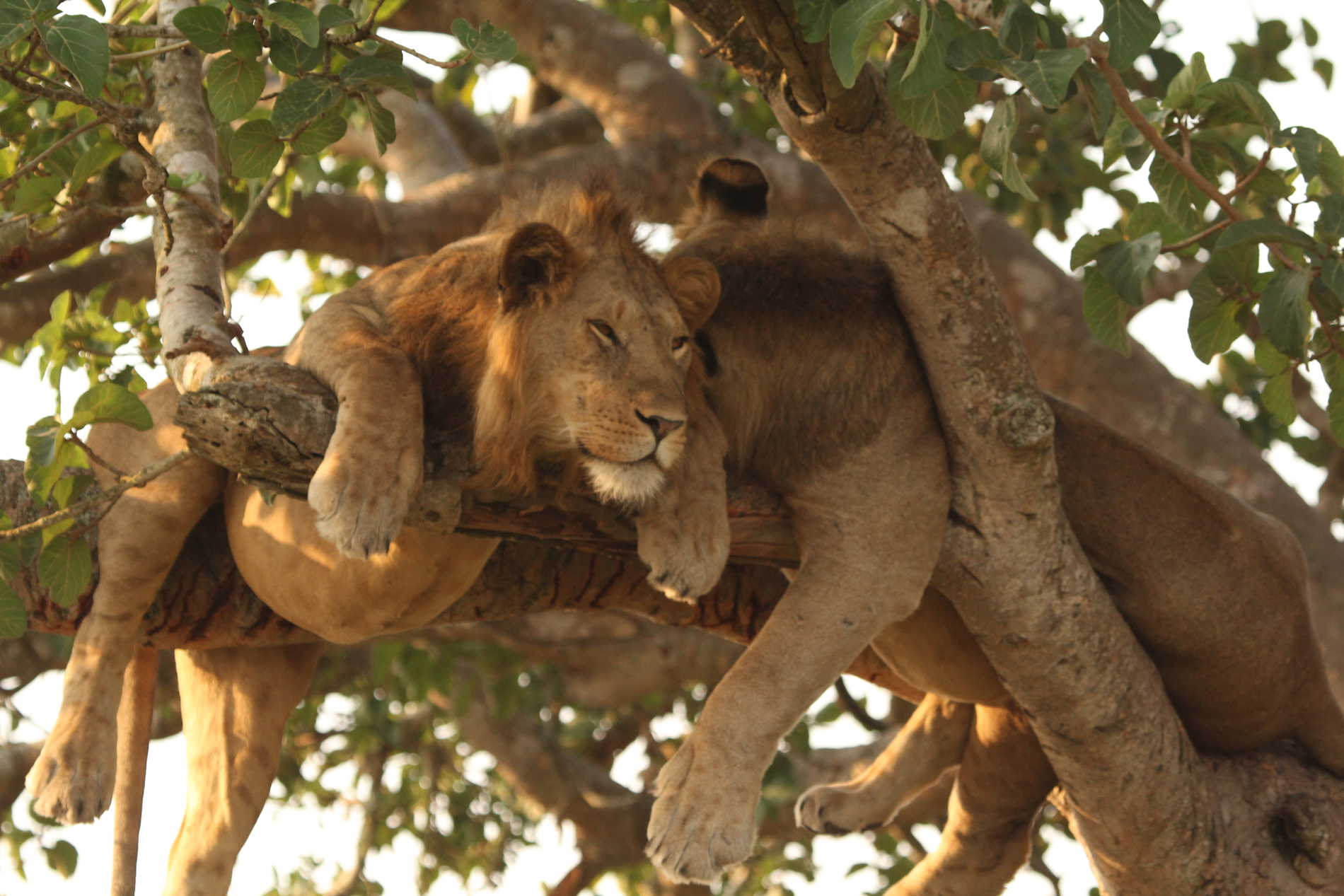 Wild Uganda Safari Tour
11 Day Tour - Small Group Lodge Safari - Entebbe, Lake Mburo National Park, Bwindi, Queen Elizabeth National Park and more
Game Drives, Gorilla and Chimpanzee Trekking, one very special vacation adventure!
Few people in their lifetime get to see Chimpanzees and Gorillas in the wild! This safari includes trekking in forests to see these animals as well as exploring vast waterways, mystical villages hidden in mist, huge pods of hippopotamus and the endless variety of plains animals.
Discover the scenic beauty Uganda, known as 'The Pearl of Africa' is a hidden gem and offers diverse wildlife. This safari explores the highlights of this magnificent nation including Entebbe, Murchison Falls National Park, Kibale Forest National Park, Southern Queen Elizabeth National Park, Bwindi Impenetrable Forest and Lake Mburo National Park.
11 Day Wild Uganda Safari
per person based on double occupancy
2023 Departure Dates:
May 7,  Jul 29,   Aug 19
Oct 4,  Nov 7,  Dec 11
Subject to availability
Tour includes: Small group tour, 10 nights Accommodation, airport transfers, transport and game drives per itinerary
Meals included: 10 Breakfasts, 10 Lunches, 9 Dinners
Price includes park fees and a donation to the Grow Africa Foundation
Call us for Single Traveller Rates or for travel alternate dates
WHERE WILL YOU VISIT?
Entebbe
Murchison Falls NP
Kibale Forest NP
Queen Elizabeth NP
Bwindi Forest NP
Lake Mburo NP
TRIP ITINERARY
Small Group Lodge Safari - from Entebbe to Entebbe
11 Day Adventure
Day 1: Arrive Entebbe, Uganda
Arrive in Entebbe where you will be met and transferred to your hotel.  This is the former seat of Uganda's government, and a short drive from the current capital.  Visitors to Entebbe enjoy the beaches along the banks of Lake Victoria, walking around the fields and forests of the Botanical Gardens, or visiting the Ngamba Island Chimpanzee Sanctuary.
Day 2: Entebbe to Murchison Falls National Park
Travel to Murchison Falls, visiting the Ziwa Rhino and Wildlife Ranch along the way.  Here you can see the only remaining 19 wild rhinos in Uganda. Murchison Falls is located within one of Uganda's oldest conservation areas. Murchison National Park is in the northern part of Albertine Rift Valley, where the huge Bunyoro escarpment amalgamates into the enormous plains of land traditionally inhabited by the Acholi people. Approximate driving time today is 8-9 hours (370km).
Meals included: Breakfast, Lunch and Dinner
Day 3: Murchison Falls National Park
Murchison Falls National Park is Uganda's largest National Park. The Nile River flows through the middle of the park creating the impressive Murchison Falls. The park landscape features dense rainforest, undulating savannah and a diversity of abundant wildlife. The forests are home to numerous primates, including Chimpanzees and near the river, buffalo, elephants and Rothschild-Giraffes can be seen. Other commonly spotted wildlife include: lions, antelope, waterbucks, hippos and crocodiles.
On your morning morning game drive in the national park, search for Elephant, Buffalo, Giraffe, Hartebeest and Oribi.  A highlight to your visit to the Murchison Falls Conservation Area is the boat trip to view the Murchison Falls where you Hippos and crocodiles are abundant and you will see plenty of game and bird life on the rivers edge. To top off this day, after lunch at your lodge, you will enjoy another game drive.
Meals included: Breakfast, Lunch and Dinner
Day 4: Murchison Falls to Kibale
Depart early for Kibale National Park via Fort Portal, passing through verdant countryside and traditional homesteads and farms.
In southern Uganda, Kibale Forest National Park is said to be home to the highest density of primates in Africa as well as one of the loveliest and most varied areas of tropical forest in Uganda. Although the highlight of the park is the chimpanzees, the treetops are alive with red-tailed monkey, L'Hoest's monkey, grey-cheeked mangabey, red colobus and black and white colobus monkeys. Forest cover, interspersed  with patches of grassland and swamp dominates the northern and central parts of the park on an elevated plateau.  When you are not searching for monkeys there are over 300 bird species and an incredible 250 species of butterfly to keep you busy.  Approximate driving time today is 6-7 hours (342km).
Meals included: Breakfast, Lunch and Dinner
Day 5: Kibale National Park, The Budongo Forest & Chimpanzees
Trek in search of the cheeky chimpanzee (man's closest genetic relative) in the Budongo Forest. In the afternoon you will go for a guided walk in Bigodi Swamp to look for different bird species like the Shining Blue Kingfisher, Blue Throated Roller and other rare specifies and also find the fruiting trees, which attract Narina Trogon, Pied Hornbill, Yellow Spotted, HairBreasted and Yellow-Billed Barbets.
Meals included: Breakfast, Lunch and Dinner
Day 6: Kibale to Queen Elizabeth National Park
Enjoy a beautiful morning drive through the dramatic landscape of the Crater Lakes. In the afternoon, transfer to Queen Elizabeth National Park, Uganda's most popular tourist destination. Surrounded by other wonderful parks in the western region of Uganda, the Queen Elizabeth National Park is known for its diverse ecosystems which include sprawling savannah, shady, humid forests, sparkling lakes and fertile wetlands, wildlife and history. Approximate driving time today is 4-5 hours (219km).
Meals included: Breakfast, Lunch and Dinner
Day 7: Queen Elizabeth National Park
Continue exploriong the Queen Elizabeth N.P. today on a morning game drive followed by an afternoon boat excursion on the Kazinga Channel which has the world's largest concentration of hippos and Nile crocodiles.
Meals included: Breakfast, Lunch and Dinner
Day 8: Queen Elizabeth National Park to Bwindi
Enjoy game viewing travelling via Ishasha to Bwindi Impenetrable Forest National Park.  Your afternoon will be at leisure or enjoy one of the various optional activities available  (time permitting, additional expense). Approximate driving time today is 6-7 hours (220km).
Meals included: Breakfast, Lunch and Dinner
Day 9: Bwindi Impenetrable Forest Park & Gorilla Trek
The Bwindi Impenetrable Forest is where you have the best chance to spot a mountain gorilla family. Start by visiting park headquarters for a briefing and getting your permit. Good fitness is required today as this trekking can be strenuous,  you will be guided across rugged terrain through the jungle to where the gorillas were seen yesterday and then you track them down. Aside from the amazing gorilla interactions there are numerous forest walks and 346 species of birds, many of which are amazingly coloured.
After your trek you can meet with the women of the Buhoma community to weave baskets from grass collected from Bwindi Impenetrable forest. These baskets serve as income for the women of this community, sit and relax in the gardens as the women will get you started showing you the skills needed to weave. Help play your part in contributing to a sustainable cause and a local community.
Meals included: Breakfast, Lunch and Dinner
Day 10: Bwindi to Lake Mburo National Park
Travel from Bwindi and drive to Lake Mburo. Renowned for its impressive biodiversity, Lake Mburo National Park shelters almost 70 mammal species and over 300 avian species in its forests, swamps and grasslands. Crocodiles, hippos and a myriad of waterbirds are found in and around the five lakes. Enjoy a late afternoon boat cruise. Approximate driving time today is 4.5-5.5 hours (250km).
Meals included: Breakfast, Lunch and Dinner
Day 11: Lake Mburo to Entebbe
After breakfast, you will do a morning game drive within Lake Mburo National Park.  You will then depart to return to Kampala/Entebbe. Time permitting you may stop for curio shopping and a photo opportunity at the Equator. Your departure flight would need to be booked for late evening, alternatively you will need to add a nights accommodation to depart the following day (flight and extra night additional cost). Approximate driving time today is 7-8 hours (260km).
Meals included: Breakfast and Lunch
---
Important Information about visiting Gorillas in Uganda:
For conservation reasons, visits to the gorillas are tightly controlled and there are a number of rules that apply and must be strictly adhered to and respected by all visitors:
No person under 15 years is allowed to track gorillas.
If you have a communicable disease (e.g. flu, diarrhoea) you will not be allowed to enter the park.
Turn away from the gorillas if you sneeze or cough, covering your nose and mouth.
Stay together in a tight group while with the gorillas, do not surround them.
You cannot get closer than 7 metres (21 feet) to the gorillas.
While close to the animals, do not make any funny noises or move quickly. If a gorilla moves into your direction,  you must move out of its way slowly.
No eating or smoking is allowed when with the gorillas, or within a 200m of the gorillas.
Don't spit on vegetation or soil when in the park – use a handkerchief.
Bury all human faeces a minimum of one foot deep and ensure that the hole is properly covered.
Do not leave any litter, all litter must be carried out of the park and disposed of properly.
---
Looking to explore other parts of Africa? We have a selection suggested of Africa Vacation Adventures:
Africa Group Safari Tours:
Wild Botswana & Zimbabwe – 11 DaysBotswana & Zimbabwe Highlights – 15 DaysUltimate Africa – 21 DaysSouth Africa Garden Route – 8 DaysThe Spectacular South – 15 DaysAfrica Overland Safari – 20 DaysBest of South Africa – 20 DaysWild Tanzania – 7 DaysThe Great Migration – 15 Days
Africa Camping Safaris
Heart of Africa – 13 DaysAfrica Explorer – 13 DaysKilimanjaro Trek & Wildlife Safari – 11 Days
Africa Tailormade Vacations
Madagascar Beaches & Lemurs – 10 DaysCape Town & Sabi Sand Private Game Reserve – 7 DaysCape Town & Kruger – 7 DaysZimbabwe Victoria Falls & Hwange – 6 Days
Africa Road Trips
South Africa Garden Route Road Trip – 6 Days
---

ENQUIRE NOW!
about Wild Uganda Safari Tour
Trip Code: AFR2311

Loading Terms & Condtions...